Mental Health Warning Signs: Note from the Bottom of a Cliff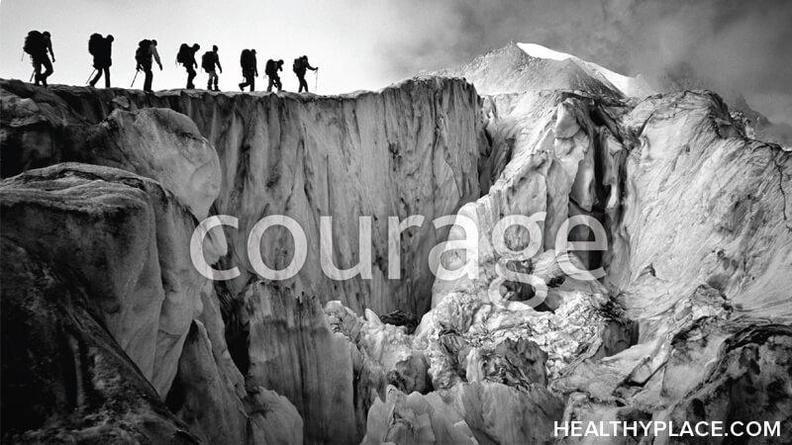 Remember when I said I didn't know what to do about mental health warning signs when they flare up? The past two weeks of my life painfully demonstrate the consequences of that ignorance, along with some of the ugly truths about dissociative identity disorder. I knew my mental health was deteriorating. I was talking about it, writing about it, and actively looking for solutions. I saw the edge of the cliff and did everything I could not to fall. But fall I did.
Life at the Bottom of the Cliff
I believe I'm lucky to have dissociative identity disorder at times like this. I've no doubt people with other mental illnesses live at the bottoms of cliffs sometimes too. And I suspect it's more painful for them. After all, they don't have dissociation to soften the blow. As for me, falling means:
Losing time. I live with dissociative amnesia to what is technically a severe degree every day of my life, but the more unwell I am, the more time I lose. And I simply can't account for much of the last few weeks.
Getting physically sick. I rarely get sick. But when my mental health is deteriorating I'm more vulnerable to illness and these past few weeks have been no exception. (I'm much better now, thanks to antibiotics and lots of rest.)
Exhaustion. It seems like people should slow to a stop, doesn't it? But I don't realize how low I am on fuel until I'm completely empty. One day I'm barreling along at 70mph and the next I drop like a sack of potatoes. My partner says she found me sitting on the stairs one morning this week, too tired to keep heading down.
I could go on, but I suspect those are fairly common hallmarks of decompensation for those with dissociative identity disorder. Severe fragmentation can keep you going despite overwhelming pain or stress, but that's only an asset in times of genuine crisis. In everyday life, when the stakes just aren't as high as they seem, it's a liability. Bottom line: dissociation costs, and eventually the bill always comes due.
Climbing My Way Back Up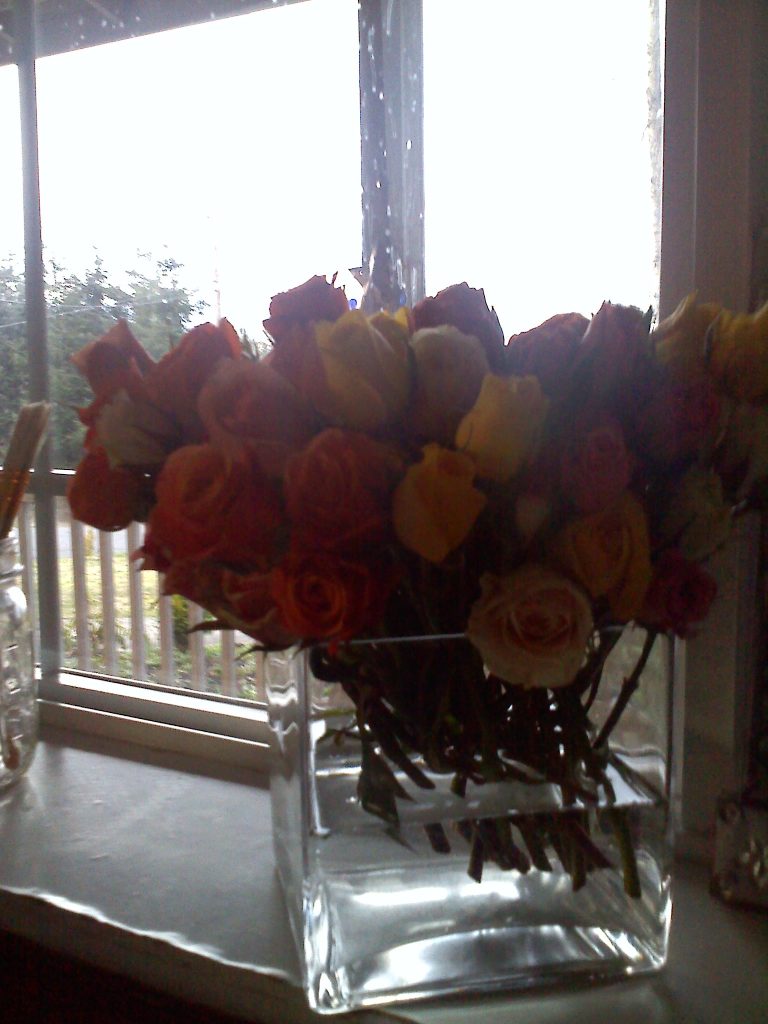 For me, paying off that debt requires a good deal of rest, solitude, and quiet. Creative expression at times like these is incredibly soothing, so I try to draw, paint, collage - whatever I can with the tools I have. I listen to music and try not to feel too guilty about dropping off the face of the earth. And, quite frankly, I'm extremely fortunate that I can do all that.
Not everyone with Dissociative identity disorder, or any mental illness for that matter, has the love and support that I do. Today I took this picture of flowers my sister sent me so I could share them with you - you who may be careening off a cliff, or writhing at the bottom, without a loving sister to send you flowers when you most need some beauty. I'm with you in spirit, for whatever it's worth.
Until Monday ....
Follow me on Twitter!
APA Reference
Gray, H. (2011, February 8). Mental Health Warning Signs: Note from the Bottom of a Cliff, HealthyPlace. Retrieved on 2019, September 21 from https://www.healthyplace.com/blogs/dissociativeliving/2011/02/a-note-from-the-bottom-of-the-cliff
Author: Holly Gray