Managing Self-Sabotaging Behaviors Part 1: Acceptance
Self-sabotage is hard for anyone to deal with. But I think managing self-sabotaging behaviors when you have Dissociative Identity Disorder is more difficult. So when I say that I think doing so is a matter of acceptance, communication, and compromise, I don't mean to over-simplify the monumental challenge that it is. Accepting things that directly impact your life in negative, destructive ways is frightening to say the least. But the most life changing negotiation with an alter I've ever had wouldn't have happened if I hadn't done exactly that.
[caption id="attachment_1567" align="alignleft" width="218" caption="Photo by Amy"]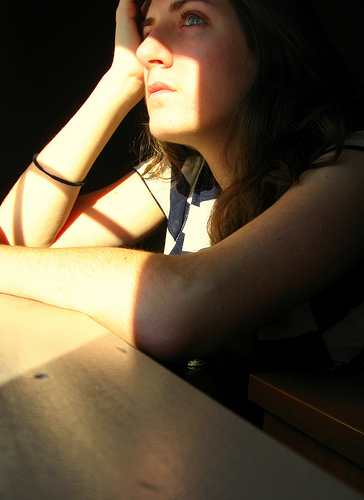 [/caption]
Self-Sabotaging Behaviors Aren't Easy to Accept
Last February I spent three weeks in an inpatient trauma recovery program. I went for one reason: to learn how to communicate with my alters. Diagnosed with Dissociative Identity Disorder five years prior, I still felt like I was talking to walls. I was desperate for guidance, but when I got there I couldn't talk about DID. I wasn't shy, or embarrassed; I simply couldn't speak. With the help of a skilled therapist, I learned that a member of my system was effectively blocking all communication. She was responsible not only for my inability to talk about DID with the very people I'd come to for help, but also for the lack of internal communication that had stalled my progress for years. I was furious at the deliberate self-sabotage. And I felt helpless to do anything about it.
We cannot change anything until we accept it. Condemnation does not liberate, it oppresses. - Carl Jung
You Aren't Helpless against Self-Sabotaging Behaviors
To me, genuine acceptance means not expecting things to change. Which sounds an awful lot like helplessness. But really, as long as you're focused on what you want to be different, you cannot see things as they truly are. By railing against the alter who prevented me from communicating with my Dissociative Identity Disorder system, I ensured I wouldn't understand her perspective. If my focus had remained on stopping her behavior, I doubt I would have learned the value of it. When I was fighting the self-sabotage, I was helpless; when I accepted it, I realized that hers is a useful skill.
[caption id="attachment_1575" align="alignleft" width="240" caption="Photo by Natalie Smith"]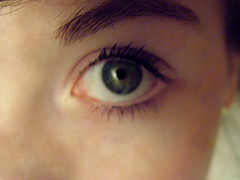 [/caption]
Acceptance Can Change Your Perspective on Self-Sabotaging Behaviors
The alter I was so furious with last February can still block communication, but does so on a more selective basis now. And I couldn't be more grateful. She controls the dissemination of information and by dispensing knowledge gradually - managing the flow of communication, in other words - she keeps the system from being overwhelmed. As it turns out, that was her motive in the first place. By accepting what was once self-sabotage, I saw possibilities I didn't even know were there. So much about living with Dissociative Identity Disorder feels like fumbling in the dark, unable to see your next step. It makes sense that managing self-sabotaging behaviors begins with a huge leap of faith in the form of acceptance.
Follow me on Twitter!
APA Reference
Gray, H. (2011, January 27). Managing Self-Sabotaging Behaviors Part 1: Acceptance, HealthyPlace. Retrieved on 2019, August 24 from https://www.healthyplace.com/blogs/dissociativeliving/2011/01/managing-self-sabotaging-behaviors-part-1-acceptance
Author: Holly Gray