Passing as Normal with Dissociative Identity Disorder
If I'd kept quiet about my brush with hospitalization a couple of weeks ago, my doctor would have been the only person who knew anything was seriously wrong. I missed a blog post the following Monday, but easily could have feigned some other, less embarrassing emergency. We were in the midst of moving and still managed, with a great deal of help that would have been necessary either way, to get the old place emptied and the new one full. Even my family didn't realize the jeopardy I was in. How is it possible to be desperately unwell and no one know? Dissociative Identity Disorder makes passing as normal not only possible for me, but nearly unavoidable.
[caption id="attachment_865" align="alignleft" width="240" caption="Photo by Trang Nguyen"]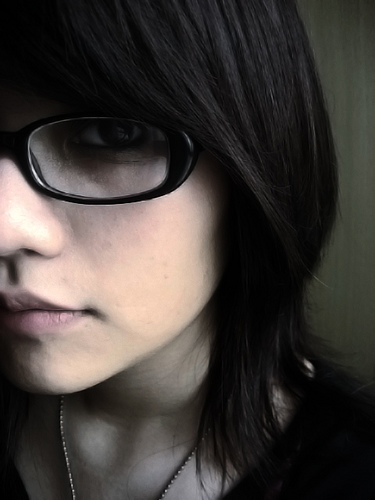 [/caption]
Nobody realizes that
some people expend tremendous energy
merely to be normal.
- Albert Camus
Dissociative Identity Disorder Develops to Conceal the Intolerable
Imagine a four year old boy. We'll call him Bobby. His father flies into unpredictable, violent rages. What provokes laughter and camaraderie one day will earn Bobby a terrifying beating of staggering proportions the next. When his father hits and kicks him, Bobby's mother hovers nearby murmuring at his father to calm down, as if what's happening is merely a temper tantrum and not overwhelming violence. Afterward, no one acknowledges what has happened. If Bobby mentions his pain or fear, he is punished severely.
This is an example of the kind of situation that is a breeding ground for Dissociative Identity Disorder. Bobby regularly experiences severe trauma. He cannot predict what will set his father off and is therefore in a constant state of vigilance. He has no help, no way out. No one addresses his suffering and he is expected to conceal it. He must appear normal, healthy, and well cared for. Bobby's mind adapts and learns to compartmentalize in order to meet the outrageous demands of his abusive environment. How do you eat dinner with a man who, hours earlier, beat you senseless? How do you politely ask him to pass the butter? The solution DID offers is simple: you aren't aware of the violence, or the fear and pain it causes.
Multiples are able to function at a high level and "pass" as healthy by dint of an elaborate inner world and exhausting always-on-guard compensatory strategies for avoiding detection by others. - The Stranger in the Mirror, Marlene Steinberg and Maxine Schnall
Dissociative Identity Disorder Disguises Problems
The mind of an adult with Dissociative Identity Disorder is stunningly adept at concealment. Like Bobby, people with DID often aren't aware of the paralyzing fear, the crushing grief and pain that exists somewhere in the dissociative web until it wells into a full-fledged crisis. Even then, Dissociative Identity Disorder helps them - even forces them - to pass as normal. This is how a person like me can appear to function normally while struggling to survive.
Follow me on Twitter!
APA Reference
Gray, H. (2010, November 11). Passing as Normal with Dissociative Identity Disorder, HealthyPlace. Retrieved on 2019, August 24 from https://www.healthyplace.com/blogs/dissociativeliving/2010/11/passing-as-normal-with-dissociative-identity-disorder
Author: Holly Gray