Diary of a Newly Diagnosed Dissociative Part 1: Confusion
The first couple of years after my Dissociative Identity Disorder diagnosis are heavily documented in my diaries. The entries tell a disturbing and, I now know, common tale. I wish I'd known that what I was experiencing, as unhinged as it made me feel, was normal for people newly diagnosed with DID. With that in mind, I've decided that rather than just tell you what the aftermath of that diagnosis was like for me, I'll open up my diaries and show you.
[caption id="attachment_1017" align="alignleft" width="158" caption="Photo by Justin See"]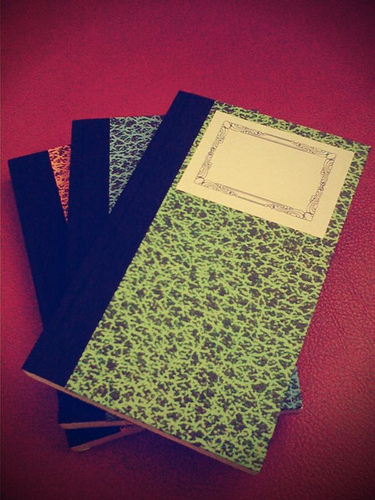 [/caption]
A Dissociative Identity Disorder Diagnosis Creates Confusion
Dissociation by nature impedes awareness. It exists to protect your psyche from intolerable realities including the existence of DID. Finding out that you have Dissociative Identity Disorder can therefore be incredibly disorienting. By shining a spotlight on something that was meant to remain hidden, diagnosis also typically exacerbates the symptoms of DID for a time, which takes confusing to a new level altogether.
6/14/2004

I wish I could understand what is happening to me. I feel in the grips of something. Why won't this go away? Maybe it was a mistake to start seeing my therapist. I feel pulled in so many different directions that I don't know who I am, what I believe, what I want, nothing - not anymore. I feel like I've caused myself to go crazy. Why have I done this to myself?
Confusion About a Dissociative Identity Disorder Diagnosis Feeds on Itself
Over time the entries became more frantic and peppered with interruptions from various system members. The first year after my DID diagnosis, it seemed I couldn't put pen to paper without someone else taking over.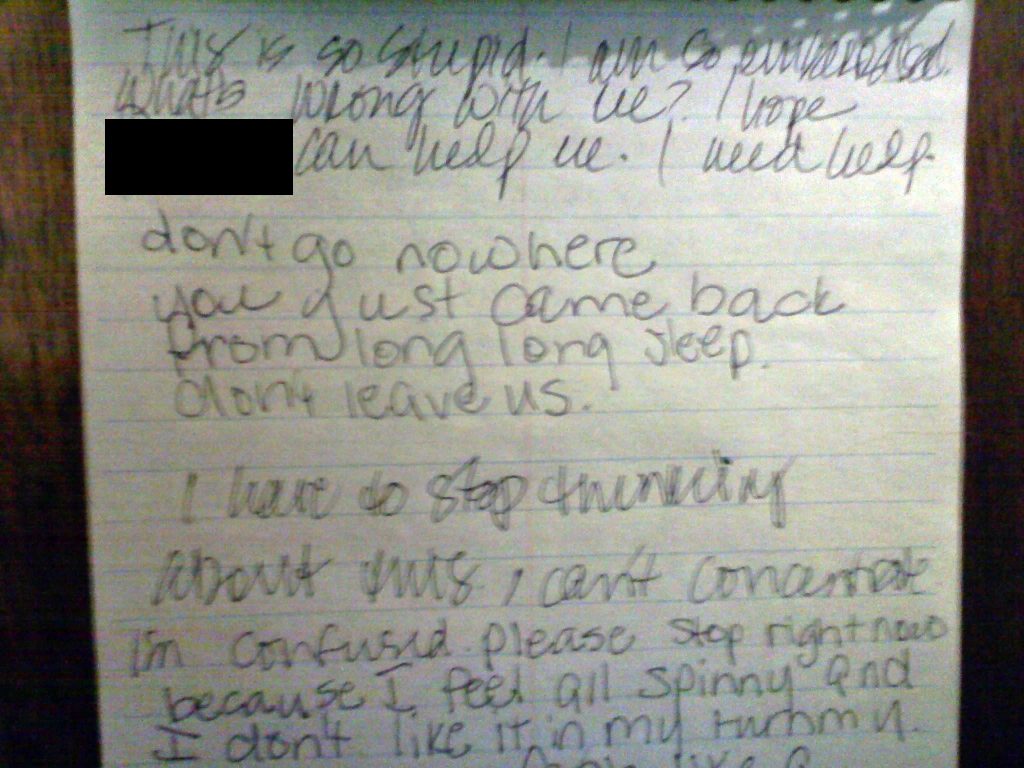 An actual page from my diary in 2004. Sharing it is difficult, but I don't believe most people can grasp the chaos someone newly diagnosed with Dissociative Identity Disorder feels without seeing it for themselves. See the comments for transcription.

Alters May Cultivate Confusion about a Dissociative Identity Disorder Diagnosis
Many of the entries are ridiculing messages from alters designed to cast doubt on the diagnosis.
6/16/2004

You simply can't stand to be normal, can you? You'd do anything to be different, unusual. You just can't face the fundamental truth that you are you and that's all. Why is that not enough for you? Why are you always looking for something, anything, that will somehow set you apart, differentiate you from others? Is your self-esteem really that low?
Confusion Is Normal
I was utterly bewildered by my diagnosis. And though people told me it was normal to be confused, I didn't know what that confusion looked like for other people. What I experienced was so beyond the pale that I felt sure when people said confusion is normal they meant something far less crazy. Now I know they didn't. My diaries paint a classic textbook picture of the turmoil a Dissociative Identity Disorder diagnosis can cause. I hope seeing a snapshot of that turbulent time in my life reassures anyone newly diagnosed that the confusion they feel, no matter how extreme, truly is normal.
Complete Series: Diary of a Newly Diagnosed Dissociative
Follow me on Twitter!
Author: Holly Gray