Diary of a Newly Diagnosed Dissociative Part 2: Fear
Prior to my Dissociative Identity Disorder diagnosis my alters existed and operated outside of my awareness. They affected my life in ways I had no explanation for, like invisible strangers living in your house and rearranging the furniture. Receiving the diagnosis was like someone turned on a light and exposed the multitude around me. Suddenly I could see and hear what had always been there. None of what occurred in the aftermath of that diagnosis was new. But all of it was severely amplified. And I felt, among other things, fear.
The Dissociative Identity Disorder Diagnosis Caused Fear I Couldn't Explain
I ransacked my diaries looking for coherent entries that illuminate the fear I lived with in the first few years after diagnosis. But though the words "afraid" and "scared" are peppered throughout hundreds of entries, there's no elaboration, no neatly articulated description of the fear. Sometimes the entire entry is simply a declaration of fear: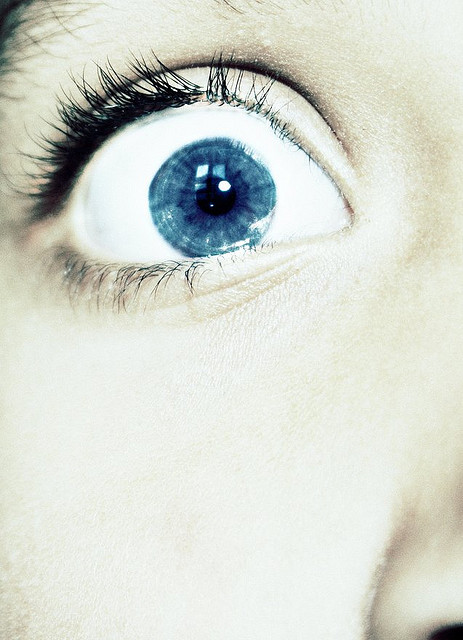 8/5/04
I'm scared
I'm scared
I'm scared
I'm so scared inside ....
More often the fear is an aside tacked on at the end of a different kind of thought entirely:
8/25/04
I am very tired right now. Everything seems confused. But I guess really it's getting clearer. I am afraid.
Fear is mentioned by various members of the system repeatedly and yet it's never described beyond these declarative statements. Why?
There's Fear and then There's FEAR
I wasn't just afraid those first few years after my Dissociative Identity Disorder diagnosis - I feel fear to some degree every day; this was different. I was terrified. I couldn't have delved into the nature of my fear at the time. I was too paralyzed by it. I was afraid that:
These alters I'd been introduced to wanted to take over my life. Would I die? Would I go into a kind of coma? Would I ever be able to come back again?
I was possessed. I saw a psychic not long after my diagnosis who told me I needed to "kick the beings out." This kicked off recurring episodes of utter terror that my alters were external creatures trying to trick me and mess with my mind.
I had descended permanently into madness. The voices, increasingly more bizarre messages in my diaries, and my new awareness of their source left me feeling like I'd tumbled headlong into such abysmal insanity that even the most professional of professionals would take one look at me and exclaim, "There's no label for that. That's just crazy."
It's Hard to Combat Fear about Something You Don't Understand
As ridiculous as those fears may be, they're incredibly difficult to think your way out of when you don't understand what you're dealing with. I didn't understand my diagnosis and therefore couldn't rationally address my fear of it. Educating myself about DID helped me see that my fears, though unfounded, were normal for those newly diagnosed with Dissociative Identity Disorder. The antidote, as I see it, to this deliriously irrational fear is education, and the knowledge that though your experience may feel wildly unique - it very likely isn't.
Complete Series: Diary of a Newly Diagnosed Dissociative
Follow me on Twitter!
APA Reference
Gray, H. (2010, December 6). Diary of a Newly Diagnosed Dissociative Part 2: Fear, HealthyPlace. Retrieved on 2019, June 25 from https://www.healthyplace.com/blogs/dissociativeliving/2010/12/diary-of-a-newly-diagnosed-dissociative-part-2-fear
Author: Holly Gray