Dissociative Identity Disorder Video: Hospitalization
In an email conversation I had last week with someone who also has Dissociative Identity Disorder, the issue of hospitalization came up. I was impressed by this person's pro-active perspective. He appeared to accept the fact that inpatient stays are sometimes a part of the recovery process. Historically, my attitude has been much different. But I've decided his forward-thinking approach is healthier.
[caption id="attachment_821" align="alignleft" width="245" caption="Photo by DouG!!"]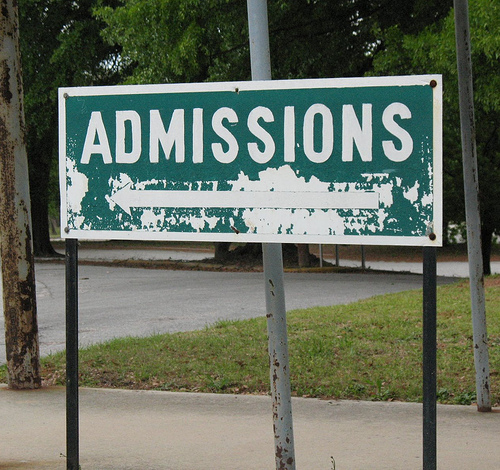 [/caption]
Hospitalization Is Not A Sign of Weakness
I resist hospitalization with everything I've got. Part of that is probably just my prideful nature; asking for and accepting help is often far more painful for me than white-knuckling my way through on my own. But some of it has to do with stereotypical attitudes about inpatient psychiatric interventions. As a society, we tend to view mental health crises very differently than physical crises. Nobody expects you to soldier on if you've just been hit by a car. But what if you're struggling with debilitating psychosis? What if you're suicidal? There are a number of reasons why psychiatric hospitalization might be necessary temporarily, but every one of those reasons is generally accepted as within an individual's control. This is not only an erroneous assumption but a dangerous one.
Watch the Dissociative Identity Disorder Video on Hospitalization
In this video I discuss my most recent hospitalization experience and why white-knuckling it through on your own is not always the wisest choice.
APA Reference
Gray, H. (2010, November 6). Dissociative Identity Disorder Video: Hospitalization, HealthyPlace. Retrieved on 2019, September 19 from https://www.healthyplace.com/blogs/dissociativeliving/2010/11/dissociative-identity-disorder-video-hospitalization
Author: Holly Gray