Schizoaffective, Vaccinated, and Vacationing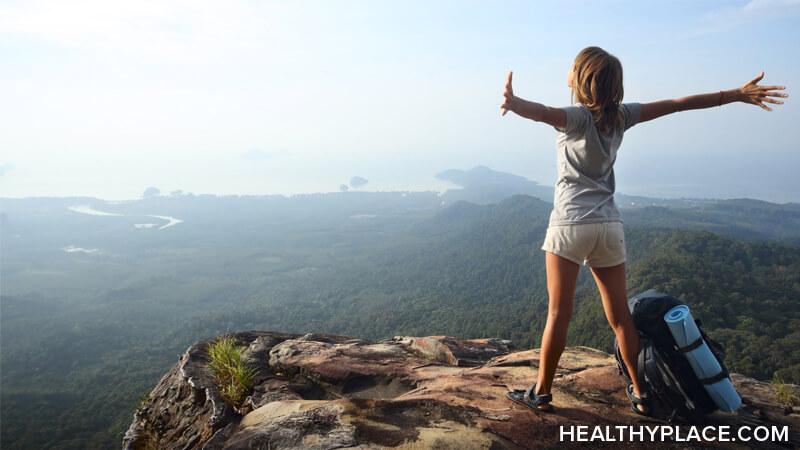 My mom and I go north to Door County in Wisconsin together every spring for our mother-daughter weekend--just the two of us. We go back up with the rest of the family later in the summer. Last year, things were very restricted because of COVID-19. This year, we were vaccinated. Being vaccinated really helped with my schizoaffective anxiety, and it also made a big difference for our trip.
Vacationing with Schizoaffective Anxiety After Vaccination
My mom and I were able to go to restaurants on this trip. Last year, we got carry-out or cooked. As nice as it was to be able to eat out--this trip was the first time I'd dined in a restaurant since the pandemic started--eating out does trigger my schizoaffective anxiety. Of course, I enjoyed it anyway because I had waited so long to feel safe. But, in some ways, I'm going to miss the excuse of the pandemic for getting carry-out or just eating at home instead of going to a restaurant with all the crowds and noise. I'm really embarrassed to say that, but it's true.
I really enjoyed shopping, too. I've been really afraid to buy new clothes since the pandemic started. Everyone always said I could just try on fleeces, hoodies, and shirts over my clothes, but I was still afraid to, even if my mom, who is the queen of being cautious, said it was okay. I remember last summer, on the family trip to Door County, I tried on a hoodie by pulling it on over my clothes while my mom was with me, and, still, my schizoaffective anxiety went through the roof. But I wasn't afraid of that on the most recent trip because I was immunized. And my mom bought me a hoodie and a long-sleeved tee.
Another thing that was different about this trip from last year's mother/daughter trip was that we were able to go in the spring, whereas last year, we had to wait until early summer after stay-at-home orders were lifted.
Schizoaffective Anxiety Outlives the Pandemic
Last year when we went, we thought the pandemic was subsiding. My mom and I thought we had seen the worst. We had no idea how badly the numbers would soon spike, bringing on the second wave of contagion and death. We were a little worried that the same thing would happen this summer, but I really think that with so many people getting vaccinated, it won't. The number of cases keeps dropping.
Meanwhile, my schizoaffective anxiety is doing just fine, finding new things besides the pandemic to obsess over. Stay tuned to this blog for the latest in my irrational fears and paranoia.
APA Reference
Caudy, E. (2021, June 24). Schizoaffective, Vaccinated, and Vacationing, HealthyPlace. Retrieved on 2023, November 29 from https://www.healthyplace.com/blogs/creativeschizophrenia/2021/6/schizoaffective-vaccinated-and-vacationing
Author: Elizabeth Caudy
Im glad you had a good trip to Door County!! I love you so much Elizabeth. Maybe it would be nice to not eat at restaurants so much this coming trip. Let's talk soon ❤️
Love
Bugman
Dear John, thanks for the comment! I love you too. We should definitely talk soon. Love, Elizabeth
Leave a reply