My Vaccination Reduced My Schizoaffective Anxiety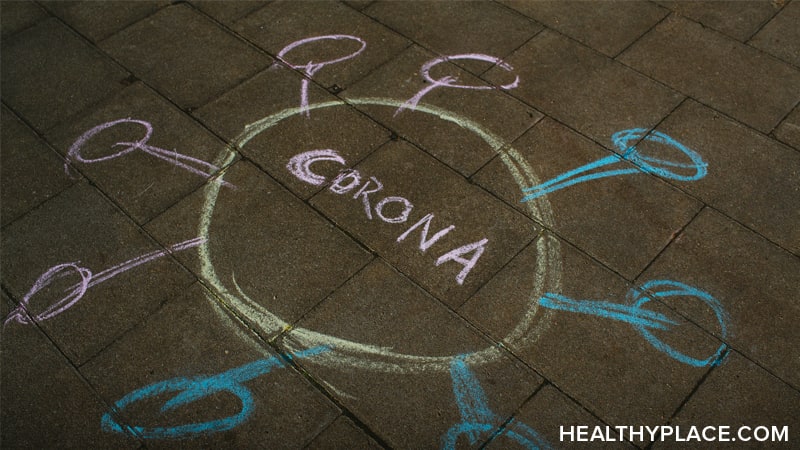 Walking has always been a way to help with my schizoaffective anxiety. That is, it was until the COVID-19 pandemic hit. Then walking became scary until I got vaccinated and became fully immunized. So really, my vaccine reduced my anxiety.
Schizoaffective Anxiety Over Going for Walks During a Pandemic
During the pandemic, before I got vaccinated, walking actually exacerbated my schizoaffective anxiety, I'm sorry to say. My anxiety was heightened by trying desperately to avoid other people and by wearing a mask. Now, don't get me wrong. Before I was vaccinated, it was very important for me to socially distance and to wear a mask, and I knew that. I followed the protocols to the point where I was constantly anxious about close encounters with other people on my walk.
Getting vaccinated and going out after waiting the two weeks from when I got my second shot to be fully immunized changed all that. When I go for walks now, I bring a mask--just in case--but I seldom, if ever, wear it. I still socially distance, but I don't get these stabs of anxiety, fear, and worry if, when I socially distance, I'm not exactly six feet away from the other person. Getting vaccinated truly has been liberating.
I mostly took online ballet classes at home during the winter months. I also took ballet classes to avoid being around other people when I exercised. But in the spring and fall, I walked outside, and I experienced slight allergies. So, I was always stopping to blow my nose. This was especially tricky when I was wearing a mask. I had it dangling from one ear while I used a tissue. Also, I would step off into a patch of grass so no one would run into me. Now that I'm vaccinated, I feel confident while I walk.
It's Helpful to My Schizoaffective Disorder that Things Are Getting Back to Normal
It's also helpful to my schizoaffective disorder that, as others get vaccinated, things are getting back to normal. I just celebrated my mother's birthday at a restaurant last night. I still am not crazy about going out to eat. My mom and I went to Door County in Wisconsin a couple of weekends ago, and, at one of the restaurants, it was very crowded as we waited for our table to be ready. No one was wearing a mask in the extended bar area, and my mom heard two women in the restroom talking, and one of them said she hadn't had her second shot yet. Even so, my mom and I felt safe because we were fully immunized. And I feel lucky that I didn't have a schizoaffective voices episode during that dining out experience.
Like I said, even though I'm vaccinated, I don't like dining out or other indoor crowds. But I can feel comfortable going on walks again, a very healing part of my daily routine.
APA Reference
Caudy, E. (2021, June 10). My Vaccination Reduced My Schizoaffective Anxiety, HealthyPlace. Retrieved on 2023, November 29 from https://www.healthyplace.com/blogs/creativeschizophrenia/2021/6/my-vaccination-reduced-my-schizoaffective-anxiety
Author: Elizabeth Caudy
It feels so good to have the vaccine!
Thanks for commenting, John! We should spread the word far and wide that everyone should get the vaccine! Love, Elizabeth
Leave a reply