Seasonal Affective Disorder and Schizoaffective Disorder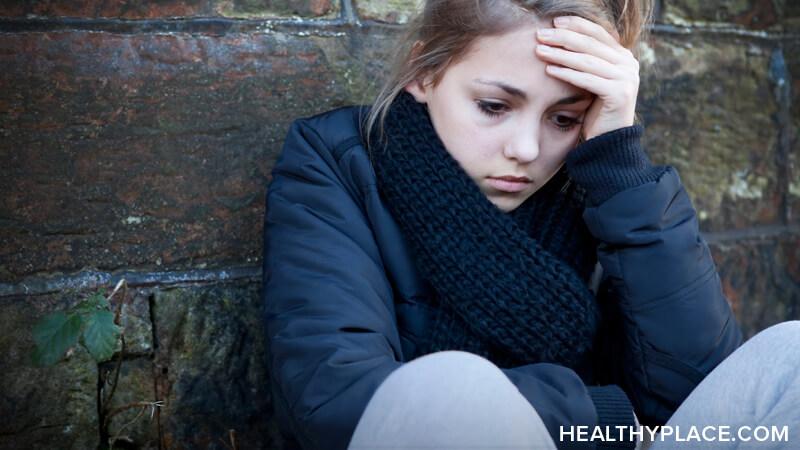 It's the time of year when seasonal affective disorder (SAD) and schizoaffective disorder really affect me. It's late winter, the sparkle of the holidays has faded, and my SAD revs into high gear. This is an extension of the depression I experience with my schizoaffective disorder. Here's how SAD and schizoaffective disorder have been affecting me this year.
I Experience SAD, Schizoaffective Disorder and Anxiety
My husband Tom had Monday and Tuesday off this week. It was great, but it made it even harder to get back to spending my days at home alone when he returned to work. Also, it's the week before I menstruate and I suffer from premenstrual dysphoric disorder (PMDD), which is an extreme form of the more common premenstrual syndrome (PMS). This is likely linked with schizoaffective disorder as well. These issues brew into a perfect storm, especially when linked with the fact that it's late winter.
At first, I tried to just tough it out. I sort of forgot about my SAD and figured it was just the PMDD. Well, maybe I was in denial. At any rate, for the first couple of days, I didn't reach out about it. Then, at the end of the second day, I called my youngest brother. We talked about the fact that I was feeling awful, but I just still didn't realize how bad it was.
I didn't realize until the third day, yesterday, that this was something serious enough to warrant a call to my doctor. I'd noticed that I was cutting basic needs out of my routine because they were stressing me out or I felt too tired to do them. I was cutting out things like bathing and brushing my teeth at night.
I Needed Help with SAD and Schizoaffective Disorder
Yesterday, I noticed that I was too stressed out to eat breakfast, which is something I have to do. My mood goes all over the place when I'm hungry. I was struck by the fact that the act of eating breakfast made me anxious. It's hard to explain why it made me afraid. It was a combination of fears that I'd spill my food and make a mess, and of worrying that I'd choke on my food.
I took an antianxiety pill that my doctor has prescribed to take as needed, drank a lot of water, and worked up the courage to eat a yogurt for breakfast. After that, I decided to call my doctor.
I left a message on her voicemail telling her about the PMDD and about what I'd been feeling, and then I finally mentioned that it was the time of year when I get SAD. When she called back, she told me to increase the dosage of the vitamin supplement I take that helps with my SAD and schizoaffective disorder.
Since I take my medication for schizoaffective disorder at night, I've only been on the increased dosage of my vitamin supplement starting today. I have bathed today after feeling stinky for a few days. And the fact alone that I've talked to my doctor makes me feel better. She said the increased dosage of my vitamin supplement should get me through the rest of the winter. That sounds easy enough. I hope it does.
APA Reference
Caudy, E. (2020, February 6). Seasonal Affective Disorder and Schizoaffective Disorder, HealthyPlace. Retrieved on 2023, December 9 from https://www.healthyplace.com/blogs/creativeschizophrenia/2020/2/seasonal-affective-disorder-and-schizoaffective-disorder
Author: Elizabeth Caudy
Hi Bidit!
Sorry for commenting late. Im glad you were able to talk to your doctor and get back into your routine. I know you were feeling bad when we talked, but it was nice to talk to you for an hour - I love how when we talk on the phone it's kind of like we're together in person with long pauses, contemplating our cerebral space. Thanks for telling me you felt better towards the end of our conversation. I love you so much Elizabeth!!
Love
Johnny
Leave a reply