Using All of Your Coping With Depression Skills
I have had one hell of a week. It has been a week of emotional lows with very few highs. It has been a week where I have had to use all of my coping with depression skills.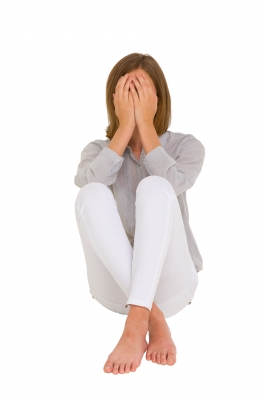 Last Monday, I had to make a very difficult decision - to go through with a very costly surgery for my dog, or to put her down. Some people may not understand the agony involved in having to make such a decision. Regardless, the range of emotions I lived through had me tapping into all of the self-help techniques I had learned on coping with my depression.
I've had my dog since 2008 when I rescued her from a shelter. She was 18 months old and from the moment I saw her picture online, she was for me. We have a very strong bond, her and I, so much so that she knows when I'm depressed. Seeing her in so much pain was brutal. Deciding on surgery versus euthanasia was torture. Would the surgery work? Would she be in pain afterwards? Would she recover? What if she dies on the table? Would it happen again? It's one of those ailments that could happen again. If it happened again, what would I do then?
And that's how it went - should I; shouldn't I; would she; wouldn't she. Back and forth - tears, then pragmatism, then sorrow, then denial, then optimism, then fear, then reality, then more tears, then weighing the pros and the cons, then deciding (Depression and Indecision: Trouble Making Decisions).
I decided on the surgery, which she had last Thursday. Today, Sunday, the issue causing her all the pain has been dealt with and she is recovering. My bank account is in the red but my sweet dog is alive - for now, at least.
Use all of your skills to cope with depression
So, what did I do to cope? First and foremost, I called in a few members of my support team. Next, I tried as hard as I could to be positive - not at all easy to do given the circumstances. I tried to focus on what was best for my dog knowing that what may be good for me may not be good for her. I gave thanks for having her in my life. When I could, I kept busy. I'd like to say that I ate healthy food and exercised, but I didn't. I'm a stress eater so I ate a few of the foods that make me feel better (chocolate, chips, etc.) and I made sure not to feel guilty about it (Top 10 Things to Help Battle Depression).
My dog's recovery will take several weeks, months even. Ongoing, we will have to be diligent to help keep flare ups at bay and prevent a major episode from happening again.
Much like my depression.
Keeping depression at bay is an ongoing, sometimes brutal, challenge. This week, I had to use all of my coping with depression skills to get me through a very difficult time.
Photo By Ambro, courtesy of freedigitalphotos.net
APA Reference
Scott, L. (2014, February 9). Using All of Your Coping With Depression Skills, HealthyPlace. Retrieved on 2019, September 15 from https://www.healthyplace.com/blogs/copingwithdepression/2014/02/using-all-of-your-coping-with-depression
Author: Liana M Scott