Depression Taught Me a Thing Or Two
Having depression has taught me many things. I've learned how very debilitating depression can be, but I've also learned how resilient people with depression are - myself included. I've learned about stigma but I've also learned about acceptance. I've learned about brain chemistry and depression medications, about cognitive behavioral therapy, hypnosis, prayer, positivity and other treatments.
Depression Taught Me About Debilitation & Resilience
I've had three debilitating depressive episodes since I was first diagnosed in 2001. In between these episodes, and every day since the last one, I wage a daily war against depression. I read about, watch and listen to countless stories about people fighting their own battles. I hope, though I don't know for sure, that there are far more people winning their wars than losing them.
Depression Taught Me About Stigma & Acceptance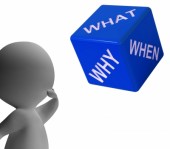 For years, the only stigma I felt about having depression was self-inflicted. Having said that, from 2001 to 2011, I hadn't told anybody about my depression (other than family and close friends). I was afraid to talk about my depression (still am), so I kept my mouth shut and kept my depression to myself. I'm very lucky insomuch as those few people I have told, particularly in the workplace, have not demonstrated any behaviors that I could attribute to prejudice or stigma.
Sadly though, I am in the minority. The stigma associated with mental illness is still so very prevalent in society that many suffer in complete silence. Thanks to websites like HealthyPlace.com, countless social media groups on Twitter, Facebook, Google+ and Pinterest (to name a few) and national campaigns like Bell Let's Talk, acceptance is on its way.
Depression Taught Me About Brain Chemistry, Medication & Other Therapies
There is still so much that isn't known about what causes and/or contributes to episodes of depression and other mental illnesses. Brain chemistry, heredity, environmental influences (pollution, hormone/genetically-enhanced foods, etc.), psychological influences (stress, abuse, etc.) and the list goes on.
The medications available to help treat symptoms of depression are getting better every day. I consider myself incredibly lucky because my depression has always been managed with just one medication. There are untold millions who need a veritable cocktail of medications to treat their mental illnesses. More research is needed to make them more effective, and accessible.
Cognitive behavioral therapy (CBT) continues to be a solid tool when dealing with depression, anxiety and other mental illnesses. Hypnosis, while it isn't for everyone, can help relax the mind and body if you're able/willing to surrender to it. Prayer, gratitude and positivity go almost hand-in-hand(-in-hand). They deal with divinity and aspects of quantum physics that, while I certainly can't explain them, can be intensely powerful.
Having depression has taught me many things. The more I learn, the more I want to spread the word - to share, to speak out, to be a small part of the solution to educate and end the stigma.
Photo by Stuart Miles, courtesy of freedigitalphotos.net
APA Reference
Scott, L. (2014, February 16). Depression Taught Me a Thing Or Two, HealthyPlace. Retrieved on 2019, September 15 from https://www.healthyplace.com/blogs/copingwithdepression/2014/02/what-having-depression-has-taught-me
Author: Liana M Scott