I Disclosed My Depression to My Boss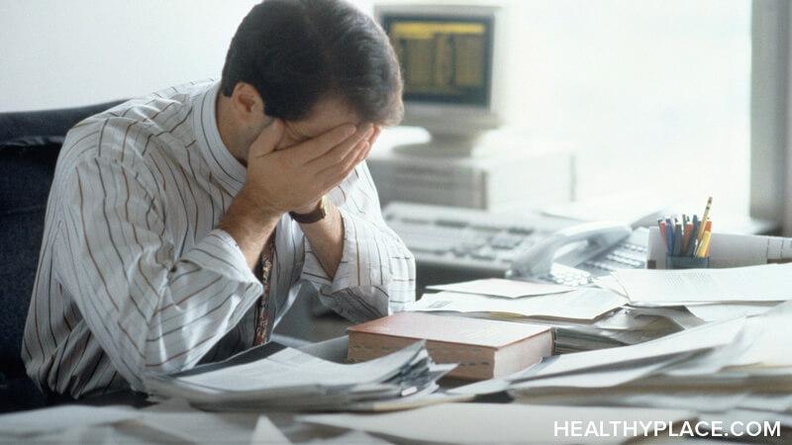 It takes a certain amount of energy to hide depression from family and close friends. (Explaining Depression to a Friend) It takes exponentially more energy to keep depression a secret at work. But there came a time, not too long ago, when I finally had to say – ENOUGH!
Options to Telling My Boss About My Depression
Two years ago, I was put on a very stressful project at work. Additionally, I had a new (interim) boss. This was the same year that I had started having frequent depression-dips which, besides being frustrating and disruptive, made it very difficult for me to do my job to the best of my abilities.
I had just survived a week of depression whereby I took a couple of days off, worked from home a couple of days – the usual things I need to do to survive a dip. When I returned to work the following Monday, I had had enough. I was obviously struggling and something had to give.
I had a few options :
Quit my job. (Not really an option – have to pay the bills).
Go on short-term disability again. (Also not really an option – I would need medical evidence – these are not major depressive episodes).
Ask to be removed from the project. (A potential option – I would need to come up with a reason and that wouldn't solve the problem for next time).
Tell them I suffer from depression. (A very scary, risky option – once it's out there, it is out there).
The last thing you should do when you're depressed is to make a hasty decision. Having said that, I only considered these four options for about two minutes before I walked into my bosses office, closed the door and broke down in tears. He was very patient while I struggled to control my emotions enough to say the words.
I Told My Boss I Suffer From Depression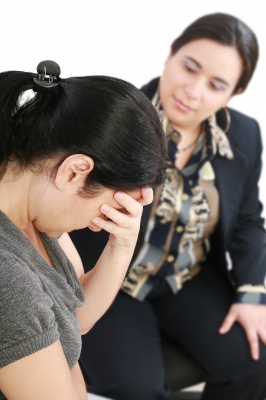 "I suffer from depression," hiccup… hiccup… sniff… "and, every couple of months I have these depression dips", sniff… weep… hiccup… "and it prevents me from being normal – though what is normal? – and I've never told anybody at work so this is confidential and very scary and I don't know what's going to happen now…" hiccup… sniff… weep.
I spoke non-stop (except for the hiccups and sniffs) for about three minutes. I spilled my guts, I gushed, I purged.
And then I waited. Needless to say, telling your boss you have depression may be the scariest thing you ever do.
Telling Your Boss You Have Depression
To his credit, he first thanked me for my honesty. Then, he explained to me how much easier it would be, for the both of us, to manage these times now that he was aware of my personal challenges. We talked some more, I left, and life moved on. I never felt judged or discriminated against.
After his tenure as my interim boss came to an end (six months later), he gave me one last piece of advice. "I think it would be a good idea for you to tell your new boss what you told me about your depression. It was so much easier for both of us after you told me, wouldn't you agree?" I agreed. "But," he said, "it's your decision."
I did tell my new manager. She was less adaptable, overall, but worked with me as best she could. If I had to say anything about my experience with her it would be that overall, she was not an empathetic person, by nature, thus lacked the compassion one needs to even begin to relate to somebody with depression.
Today, I have a new manager. I told her about my depression too. She was empathetic and compassionate and generally wonderful.
It's hit-and-miss and I've been lucky. Very lucky.
There comes a time when you just have to say, "Enough is enough. I'm done hiding the fact that I have depression!" If nothing else, it is unbelievably cathartic.
Photo of two women by David Castillo Dominici, courtesy of freedigitalphotos.net
APA Reference
Scott, L. (2013, August 18). I Disclosed My Depression to My Boss, HealthyPlace. Retrieved on 2019, September 16 from https://www.healthyplace.com/blogs/copingwithdepression/2013/08/i-told-my-boss-about-my-depression
Author: Liana M Scott