How Do I Know If I Have Low Self-Esteem?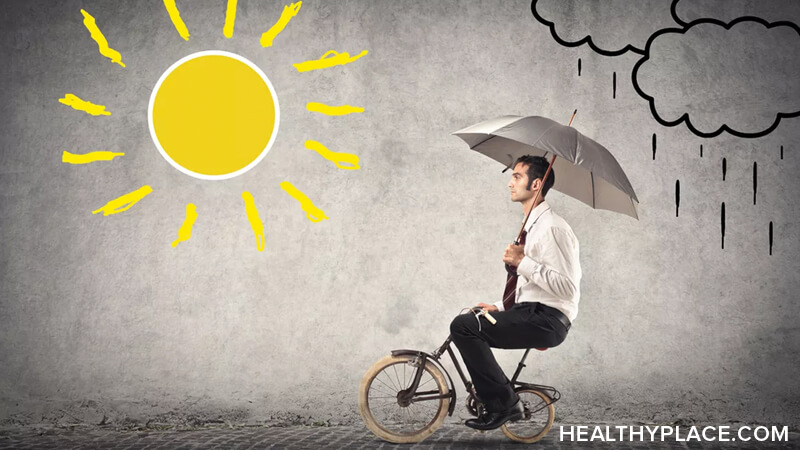 I've been writing for HealthyPlace for about six months now. I've written numerous articles about dealing with low self-esteem and how to improve it. However, I've been thinking about my process and realized that while I may be able to identify low self-esteem, that doesn't mean everyone can. Today, I'd like to take a different approach to identifying low self-esteem. I'll write this post from my viewpoint as I figure out my self-esteem.
Do I Have Low Self-Esteem? Use These Questions to Find Out
What Is Self-Esteem?
The first thing I had to understand was what self-esteem is. For me, self-esteem is my internal reflection and opinion of myself. There's a lot that goes into that opinion. I like to think of it as a combination of self-identity, relationships with others, and a sense of purpose. Finding a sense of purpose is often the toughest of these facets to master. The good thing is that I've realized my purpose is constantly changing, so simply accepting that my purpose will be defined as I grow is good enough. By understanding that, I can focus on my relationships and identity.
What Are Signs of Low Self-Esteem?
Low self-esteem can show itself in many different ways. For me, it typically happens in one of the three categories I just listed. If I start losing my sense of purpose, I know that I need to keep an eye on my self-esteem. If I start to feel distant in my relationships, I'll reassess. If I start to think negatively of myself or lose track of who I am, I know I have to make a change.
How to Help Fight Low Self-Esteem
It can be challenging when those indicators of low self-esteem start to show up. I don't think there's any one correct answer. The only right answer is the answer that works in a given situation. The tricky thing with self-esteem is that the situations can differ each time.
When losing a sense of purpose, I like to create a vision board. Visual exercises like that can go a long way in revitalizing my sense of purpose. When I feel a distance in my relationships, I'll force myself to reach out to a friend I haven't heard from in a while. When I'm questioning my identity and feeling down on myself, I'll talk through all my good qualities and practice self-love.
These are not always the right solutions. I've found them to be helpful in times of low self-esteem. If there are any other solutions you currently employ or would like to try, please let me know in the comments.
APA Reference
Redmond, W. (2022, July 6). How Do I Know If I Have Low Self-Esteem?, HealthyPlace. Retrieved on 2023, September 28 from https://www.healthyplace.com/blogs/buildingselfesteem/2022/7/how-do-i-know-if-i-have-low-self-esteem
Author: Will Redmond