How Helping Others Improves Your Self-Esteem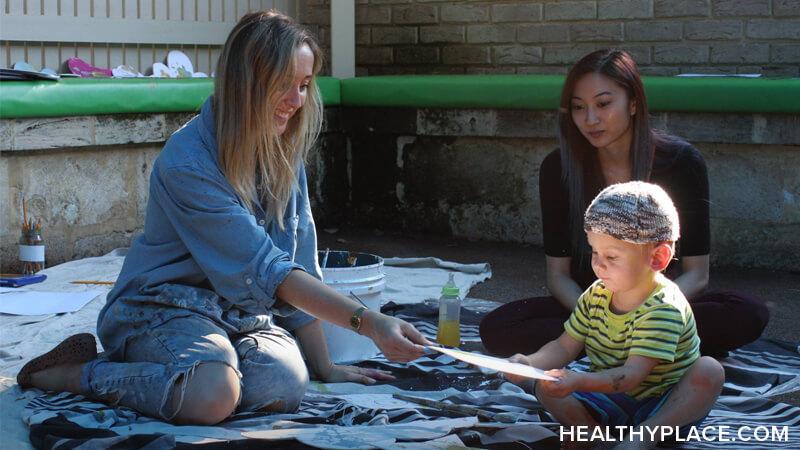 Helping others improves your self-esteem and sense of purpose. People who volunteer their time, donate to a cause they care about, or aid someone in need of assistance, have higher self-esteem and overall wellbeing. How can you help others and improve your self-esteem?
Helping Others Improves Self-Esteem by Changing Your Brain
When you are helping others in need, the mesolimbic system, the portion of the brain responsible for feelings of reward and happiness, becomes activated. This releases feel-good neurotransmitters and hormones.
The fear that some people have is that if they spend time helping others they will feel guilty about their own lives, but this is a myth. Helping others has a profound effect on your brain chemistry, promotes joy and realigns you with a sense of purpose, even in the face of pain. Contributing to the greater good can build self-esteem and create a positive relationship with yourself.
Do You Think These People Improved Their Self-Esteem by Helping Others?
This week, I saw friends on bed rest, in debt, and a without personal connections to those in the Houston area helping out the victims of the floods. One of my friends who couldn't get out of bed was able to share updates and post on social media about organizations in her area who were collecting items for victims, which, in turn, led to more people donating to the causes. She used her social media presence and time to help others. Another friend didn't have extra money to donate but had an extra room in her home, which she was able to provide for a friend who had to evacuate.
I couldn't go to Houston to help this week as I am currently in New York, but my heart was heavy and I felt called to do something. I asked my friends on social media if they knew of any families or programs helping the victims of the Hurricane. Within minutes a friend contacted me and said that her friend, a teacher, had created an Amazon Registry for the families of his students who are currently living in the school due to the hurricane. It felt so good to be heard and even better to help by donating. However, just the simple act of reposting this, a few minutes of my time helped others in a profound way.
Helping others means you are vulnerable to their needs and your own emotions, which drives connection and fosters a deeper sense of purpose. When we give we actually receive too.
How Could You Help Others and Improve Your Self-Esteem Too?
You don't have to go to a shelter or put yourself in danger during a natural disaster to make an impact. Think about how good it feels when you share content online about something you're passionate about. Sharing is caring and it is helping others.
Take a minute to identify how you to identify how you can make a difference. Who in your life may need a little extra help? What causes do you feel called to help with? Is there something in your community, online, or in your area, that could use your talents and time?
Make a list of your skills, talents, and things you are knowledgeable about and think about how you can serve people with these qualities that you have. Think about these questions:
How much time do I have to give?
What skills do I have that a nonprofit, or that the community, could benefit from?
Do I have resources to donate financially?
Do I have items I don't need and that could help someone else?
What am I naturally called to?
Do I like animals, children, helping the elderly?
By shifting your thinking towards helping others while doing something that matters to you, your self-esteem, sense of purpose and feelings of connection increase dramatically.
APA Reference
Roberts, E. (2017, September 1). How Helping Others Improves Your Self-Esteem, HealthyPlace. Retrieved on 2023, September 24 from https://www.healthyplace.com/blogs/buildingselfesteem/2017/09/how-helping-others-improves-your-self-esteem
Author: Emily Roberts MA, LPC
The sole meaning of life is to serve humanity
So true! The part about helping others improving self-esteem/confidence goes along the lines of a study I read recently. It stated that individuals who were battling social anxiety experienced decreased anxiety and social avoidance (negative thoughts like, "Oh, I hope I don't embarrass myself at the party tonight," etc.) after completing random acts of kindness. Thanks for this post and for reminding us to look outside of ourselves and to help others!
Hi Dr. Louis thatnk you for taking the time to comment and I appreciate you bringing attention to anxiety that sometimes creeps in. I've found that if I focus on the feeling of helping over the worries I often feel more confident. It sounds like you do too :). Thanks again.
Take Good Care, Emily Roberts @GuidanceGirlEm
Leave a reply