Stop Being Too Hard on Yourself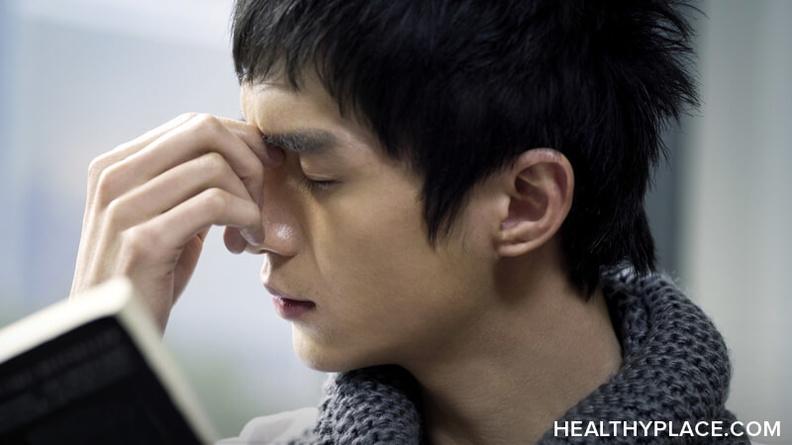 Stop being too hard on yourself because being too hard on yourself goes hand-in-hand with a low self-esteem. Signs of being too hard on yourself include excessive self-blame, self-criticism, negative self-judgement, self-punishment, and dwelling on your mistakes or flaws. Additionally, you may overlook or discount your positives. It is detrimental to your wellbeing and it's important to stop it. Stop being too hard on yourself and build your self-esteem.
How to Stop Being Too Hard on Yourself
To stop being too hard on yourself, it's important to be reasonable and treat yourself with respect. Empower yourself to make your life better rather than wasting your energy beating yourself up.
Have realistic expectations. Know that it's okay to make mistakes because you're human. Nobody's perfect and life's not perfect. You have to make mistakes to learn and grow, and life's not always how you want it. Embrace your life's journey and commit to learning and self-improvement. Focus your efforts on those things you can change.
Look for the lessons in everything. When something does go wrong, acknowledge the mistake, look for the lessons and stop beating yourself up over it. Some criticism can be justified at times, however, it's important to keep it constructive and in perspective. Ask yourself what you've learned and what you can do differently next time. Think of stumbles as growth opportunities.
Challenge your negative inner critic. Your thoughts and words matter, and negative thoughts distort your reality. There's nothing to be gained from criticizing yourself over and over again. Stop dwelling on your mistakes. It's a waste of energy, it's disempowering and it will keep you stuck. Challenge the negativity and focus your energy on moving forwards.
Focus on the positives. There are always positives, however, you probably won't see them when you're too hard on yourself. You will have to make a conscious effort to see them. Ask yourself what you've done well, and the things that you like about yourself and your life. It might help to write them down, or use a journal.
Put things in perspective. Is your life or mistake really as catastrophic as you think, and will it matter in, say, 10 years from now? It can help to talk to someone you trust.
Use affirmations. For example "I am not perfect but I am learning and growing." or "I did my best with what I knew at the time."
Treat yourself as a best friend. Be kind to yourself and love yourself as an imperfect person. Give yourself permission to try things out, to make mistakes and to learn and grow. Nurture yourself as a person and see your overall worth.
Being too hard on yourself keeps you from moving forwards, however, you can learn to stop it. It will take perseverance and effort but it's well worth it. If you're having trouble, or feeling persistently stuck, don't be afraid to get the help you need. Stop being too hard on yourself, build self-esteem and create the life you want.
APA Reference
Agathangelou, F. (2015, August 11). Stop Being Too Hard on Yourself, HealthyPlace. Retrieved on 2023, December 10 from https://www.healthyplace.com/blogs/buildingselfesteem/2015/08/stop-being-too-hard-on-yourself
Author: Fay Agathangelou
do depressed people ever write these articles?
I've always been a people pleaser. I've also had an abusive childhood where I had to be hyper aware of my mom's volitial moods. I then lived my life for her, then for my husband. I was aonely and secluded child, and I'm a lonely secluded adult. Except now I've also had so much harsh criticism I feel utterly pointless. I used to get panic attacks, then that evolved into vestibular migraines that made me lose my job, and my husband was very harsh, calling me a burden. I'm trying to work again but I'm so afraid of myself. My brain is unreliable now, I can't learn quickly, and my social skills arre so akward. I want so badly to be cared for/understood/loved/respected...my mom and husband mother me, boss me, disregard my opinions, and make me feel hopeless. I have no desires or dreams. My goals, I tried, failed, mainly because of health issues. I'm working retail now that was supposed to be part time,but isn't...my body and mind fail me when I'm overwhelmed. I wanted to get out of the house though. I wanted friends.
I keep saying the weirdest things then get nervous and words fail or I say something more stupid. I've been told I'm trying too hard.
I don't believe I can start a new life away from the people that "love" me but smother me and that I kind of hate...I just want to stop existing. My body hurts, my soul hurts, I'm almost 38 and have accomplished nothing. Nothing at all. I'm "nice" but I'm so tired of that being the only thing I'm so unsure. I feel like time has been wasted and now it's all too late. I just want to sleep and never wake up. I couldnt do it to my family but it's my only desire. Ending. I'm so tired of struggling.
I have extreme depression right now and I am bipolar. I am sooo tired of lapsing back into depression. It does not take much for me to return to that dark, ugly, cold, lonely place. I had a bright spot though, my job. I work with substance abuse patients and it is rewarding to see them get stronger and feel better. I know I am not responsible for their growth, but I try my hardest to help them relax and feel better about themselves. I think I am pretty good at it (atleast I have been told I am) but I recently had a situation where money came up missing from my drawer and I am clueless as to what happened. I did not take it, or I would not be upset and worried about it but it is still gone. Per policy, I was written up and I totally understand and accept that, however 2 other people handled the drawer after me so I don't know exactly what happened and it does not matter because I am the one in trouble, not them. I feel like a total failure right now. All my hard work has been flushed down the toilet and I look lie a thief I'm sure. I also feel soo stupid right now. If I could repay the money I would, but I really cannot afford it. I have spiraled deep, don't want to eat, exercise, or anything. I really feel like hurting myself physically, I'd rather have physical pain than mental. I told my friend he pretty much said mistakes happen, move on but I cannot, I never can. It takes me months to get over things, sometimes years. I will never get past this and I am torturing myself replaying the day over and over. I feel awful. How can I fix this...I think I'm going to quit. Finding another job may be easier than walking past everyone looking and feeling like idiot of the year. Whatever part of the brain that's responsible for forgiving yourself, is missing out of my head I never forgive myself for anything.
I really appreciate how much you care, Emily!
I have read your answers and makes my heart warm. It is so good when one sees engagement.
I came to this site as I have issues with the same topic. This is something that I have a history with and no matter how many beautiful articles I read, only I can actually "do" the 'letgo'. I think its an inner expectation that I need to cancel; the only obstacle is - there are parts of this characteristic that I dont WANT TO let go, as I see it lead me to success. But as Adam said, it would be better to take every day as it comes... its just so attractive to me to tick a large to-do list all the way to the bottom. Just in the meanwhile, I have now developped several stress-related conditions. But! I think I know what I need to do, I just need to find my balance and LEARN to prioritize. Sadly, I cannot be everybody's darling, even though I would love to be.
Thank you for writing the article! <3
Tbh this doesn't help at all for individuals who are as bad as I am
I am an introvert or I say I am an anti social type of person since childhood. I am happy to have music and book in my free time. I am facing a hard stage in my life working in a bank industry. I don't know how to face my adjustment stage I really felt so hard in everyday I go to work. I feel so weak and I try to reach out but I cannot easily express myself and words. I feel so shy and I want to disappear..How would I rebuild myself I feel like quiting my job. I dont know how to handle myself in a crowd of sociality or social gatherings. I grow up having half empty about myself due to my mom's death.How could I stand back up again. I believe I am being too hard in myself or am I in a depression stage?
Really need help. I really want to have change and be the best version of myself a year later in my new job.
I've been really hard on myself for about 7 years (since I graduated). Expecting myself to be a multi skilled professional on a high salary. Now I realise I am and I do not like the situation I am in. Always wanting and expecting more of myself whilst my friends are enjoying life day-by-day. The best advice I have been given is to take each day as it comes and try to stop making big plans for the future. Now I want a career change but my plan for the day is to spend an hour exploring possible ways to do this then i'll try to stay in the present moment as much as possible.
I have a friend who is being very hard on herself. What can I do or say to help her see her worth?
I too suffer from bipolar depression and it us very hard because the depression is the base and always there. Even reading your article was very hard to read. Is it tgat life is this hard or tgat my depression makes it too hard?
I suffer from depression and this is a hard thing for me to do.
Leave a reply