How to Stop Expecting Too Much From Yourself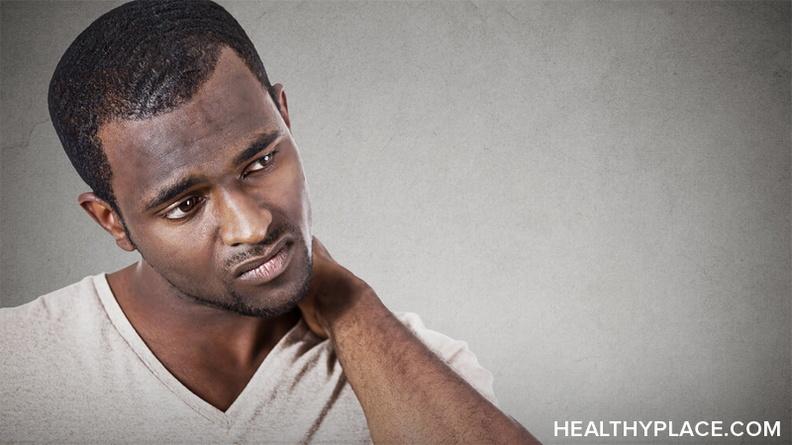 Expecting too much from yourself is damaging to your self-esteem and overall wellbeing. It's good to have high standards, but it's important to be reasonable with yourself. Expecting too much from yourself can be associated with disappointment, burnout, anxiety, and depression, as well as low self-esteem. It's therefore in your best interest to stop expecting too much from yourself.
Signs That You're Expecting Too Much From Yourself
Perfectionism -- setting standards that are unrealistic or unattainable; feeling that you're never good enough.
Not allowing yourself to make mistakes -- expecting to get it right the first time, or expecting to be good at everything you do.
Being overly critical of yourself -- focusing too much on your imperfections and mistakes; being hard on yourself, putting yourself down or overlooking your positives.
Setting goals according to other people's expectations -- setting goals just because it's what's expected, without taking into account your own abilities, interests, and needs.
People pleasing -- putting other people's needs before your own, or trying to be everything to everyone; expecting to be liked by everyone, or trying to please particular people.
Excessive comparison to other people -- focusing too much on what others are doing and basing your worth in comparison to others.
Taking on too much -- wanting to do everything and needing to be constantly busy; not allowing time for rest, relaxation and leisure. This carries a real risk of burnout.
A constant need for achievement -- being dependent on achievements for a sense of worth.
Expecting to be 100% all the time -- expecting that you'll always be at your best.
How to Stop Expecting Too Much From Yourself
Let go of the need to be perfect. Set goals that are realistic and set a reasonable standard for "good enough." Allow yourself to make mistakes, and realize that these are part of the learning process. Everyone makes mistakes. Know that you don't have to be good at everything, and it does take time to become good at something new. Just like learning to walk.
Stop comparing yourself to other people. Everyone has their own unique strengths, abilities, and journey in life. Stop basing your own worth in comparison to other people. Instead, embrace your individuality and be true to yourself.
Question your expectations. Ask yourself whether your expectations are in line with your own values, needs and who you are as a person. Or are they simply to please others.
Realise that you're not superhuman. Trying to do everything for everyone is a recipe for disaster. Learn to prioritize, have appropriate boundaries and learn to say no. Do those things that are most important and give yourself time to rest and recuperate. Learn to delegate or drop those things that are a lesser priority and have more reasonable standards. It all comes back to letting go of perfection.
Understand that you're not the same all the time. We all have good and bad days. When you're unwell or going through a rough time, you naturally won't at your best. Even when you are well, your energy levels will fluctuate. If you're unwell, focus on recovering.
Let go of the need for constant achievement. Achievement can be a good thing; however, it's important not to depend on it for your sense of self-worth. Look at how far you've come, rather than focusing too much on the destination. Enjoy the journey. Remember that self-worth is who you are inside regardless of externals such as achievements.
Challenge your inner critic. Fight the negativity and instead, focus on the positives about yourself and your life.
Learn to love yourself for who you are as a person. That's what true self-worth is all about. Be kind to yourself because you are worth it.
Having reasonable and healthy expectations of yourself are important for a healthy self-esteem and fulfilling life. As always, there is help available and don't be afraid to get the help you need. You can learn to stop expecting too much from yourself, and build self-esteem.
You can find Fay Agathangelou on Facebook, Google+, Twitter, Pinterest and her website.
APA Reference
Agathangelou, F. (2015, July 28). How to Stop Expecting Too Much From Yourself, HealthyPlace. Retrieved on 2019, July 17 from https://www.healthyplace.com/blogs/buildingselfesteem/2015/07/do-you-expect-too-much-from-yourself
Author: Fay Agathangelou
Hi Filiz, Thanks for your comment, I'm glad you raised that. Having goals is great, and it's definitely important to be challenging yourself. It's good to be trying new things.

The issue is that expecting too much can be setting yourself up for failure, or hurting yourself in the process. Falling into depression is a warning sign that you need to reconsider the way you think/do things. It's important to have goals that are realistic and attainable. You will achieve the most when you have healthy expectations. Overdoing it and hurting your body is actually counter-productive and you will end up achieving less because of it. It's a form of self-sabotage.

I would definitely reconsider how you define success. You can achieve a lot without hurting yourself.

If you are continually overdoing it and not feeling good about yourself, it might be helpful to talk to a therapist. They can help you work on the underlying issues and having healthier expectations.

A recent article on perfectionism might be helpful:
How to Stop Being a Perfectionist http://www.healthyplace.com/blogs/buildingselfesteem/2015/09/how-to-stop-being-a-perfectionist/

I hope that's helpful.
Fay
Hey filiz

My girlfriend is having the exact same problem that you discribed. She is smart and studies at university but she has very high expectations toward herself. She expects to become a great scientist and be renowned etc and i dont even believe she cant do it, in fact i do believe she can achieve this (given time and work). But it saddens me to see her feeling down because of it. I dont know what to tell her when she is down because whatever i say or no matter how many times i say i believe in her it doesnt help. I tried to encourage her to follow her dreams but at the same time i dont want her to feel like she cant achieve anything. Did you find anything these past 3 years that could help her? From reading your comment i believe you might understand very well how she feels. Any advice is welcome

Sinceerly
Jeremy
Today's teens have NO high expectations and have too much self esteem for accomplishing NOTHING!
That's not true. You don't know, what most teens are going through - most of them are just good at hiding.
Hello r,

Thanks very much for your comment. It's great how you've not settled for mediocrity in your life. Setting high standards and striving for achievement are very different from expecting perfection. Having goals that are attainable, realistic and true to yourself are a good thing.

I agree with your point that "self-esteem comes from believing in yourself....etc". Having the confidence to go for your vision and believing in yourself are so important.

Fay
Leave a reply