You Must Satisfy Primary Needs Before Building Self-Esteem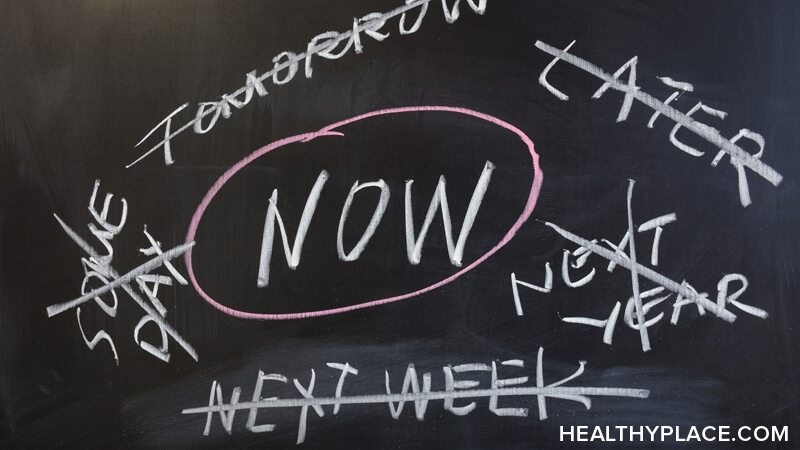 Self-esteem is a basic human need, but it's not a primary need. It's natural that you are motivated to build healthy self-esteem, however. But did you know that there are prerequisites for maintaining the motivation you need to focus on successfully building self-esteem? I want to share a story about a time when I had poor self-esteem, and my situation demanded I focus on my primary needs first.
I Ignored My Primary Needs
Five years ago, my then-fiance bought a house and proceeded to gut it prior to remodeling. We moved in before it was finished and it was an adventure for a while, living without a functioning kitchen, without sheetrock on the walls or flooring beneath our feet.
But without a kitchen, our food choices were limited, and without walls and flooring, there was no point in decorating and all my favorite possessions were packed in boxes awaiting the construction's completion. There was no place for me to be comfortable other than our bed and my desk, and I became very sedentary. And then we ran out of money and the construction stopped indefinitely.
I have type 1 diabetes and a lung condition called pulmonary hypertension. Eating poorly and living in a dusty environment coupled with my practically non-existent level of activity caused my health to fail. After a year and a half, I came to the decision that I had to move out before I became a total invalid. My fiance refused to leave the house, and so I moved out on my own again. It caused us to break up and at age 60, I found myself unexpectedly alone.
Take Care of Primary Needs First
I was frightened I would not be able to take care of myself and my primary needs. My self-esteem had bottomed out after depending on my partner for many years. I now had a kitchen, but I was too weak to stand in it long enough to cook myself a meal. I knew I had to begin fixing my self-image, but it took all my strength just to survive.
Psychiatrist Abraham Maslow's hierarchy of needs shows us that although self-esteem is a universal human need, there are other primary needs that must be met before we are able to focus on building stronger self-esteem.1 It's understandable when you look at the fundamental needs he identifies -- physiological needs such as food and water, and safety needs like security both take priority over self-esteem.
What does this mean to us and how can we apply this knowledge in our quest to build self-esteem?
Self-Care Includes Providing Your Primary Needs
When I moved out on my own again, I developed a routine for taking care of myself. I had a small to-do list of mandatory actions that I knew were required for survival, including cooking healthy meals, getting to work so I could afford to live, and taking care of the minimum household chores like dishes and laundry to allow me to do those two things. Every time I became depressed or anxious, which in the beginning was every few hours, I brought myself back to the present moment, looked at my lists and did what I needed to do, putting one foot in front of the other until the next emotional wave hit.
Eventually, I became practiced at taking care of my most basic needs. I found myself starting to feel depressed and anxious a little less frequently. Soon I was able to think about non-survival needs like socialization and self-esteem.
Once my primary needs were met, I could maintain the motivation to focus on rebuilding my self-image. I was able to work on self-improvement instead of simply staying alive. I joined a gym, learned how to cook healthy plant-based meals and reached out to my friends for social activities. Now, almost two years after moving out, I feel better mentally than I ever did because I was able to pick myself up from rock bottom and not only survive but begin to thrive.
Look at Meeting Your Primary Needs if Your Self-Esteem Is Lacking
If you're having difficulty improving your self-esteem, look at your underlying primary needs to see if they are satisfied. For example, if you are not getting enough to eat daily and feel insecure in your living arrangements it may be blocking your motivation for building self-esteem. It would be prudent to focus your energy on fulfilling these basic human needs first.
When you achieve a sense of comfort in your primary needs, you will find yourself naturally motivated to take the next step and work on building self-esteem. You can start by feeling proud of taking care of yourself at the most basic level. I remember how proud I was the first time I felt up to entertaining a few friends for dinner. I realized I had brought myself back to a point where I could stop focusing on mere survival and begin building a happy life again.
You can do this for yourself too. Make sure you're taking care of your primary needs and let that knowledge begin to build the confidence to know you're on the path to stronger self-esteem, a better self-image, and a healthier and happier you.
Source
 Oxford Royale Academy, "The 5 Levels of Maslow's Hierarchy of Needs and How they Affect Your Life." October 2, 2017.
APA Reference
Kaley, J. (2020, March 11). You Must Satisfy Primary Needs Before Building Self-Esteem, HealthyPlace. Retrieved on 2023, September 24 from https://www.healthyplace.com/blogs/buildingselfesteem/2020/3/you-must-satisfy-primary-needs-before-building-self-esteem
Author: Jessica Kaley
Yes, that's the biggest thing I'm learning to do is take care of my basic needs in the midst of chronic chaos. Thank you for sharing your journey & giving hope that it can get better.
This was right on time. I was wondering why I felt stuck. That's because my primary needs are not being met..meaning my living situation has been on hold for past three years. Like you,I did a renovation on my home and contractor guy skipped out half way through. I have home equity loan to pay back and I'm trying to sell (it sold) my house and it still has problems (I literally just wrote a comment on healthy place previous read under stop being taken advantage of) and the neighborhood has changed and I dont feel comfortable being here so going to work and home is all I was doing. I sold the house and my new house is in a better neighborhood and I already have plans on entertaining and cooking. So yes, you hit the nail on the head, my primary needs are not being met and I didnt know why
Thank you, Vi, for your comment. I'm glad to hear things are moving in the direction you want now. Best wishes and stay safe.
With your wonderful words of wisdom I am on my way to changing my thought process, and taking care of my basic needs. I've put myself in the back burner for too long, it's wearing me down. I need to step up before I fall too much further. I look forward to reading all of your blogs.
Cydnie, that's so great to hear! Thank you for your comment. Keep up the good work.
Leave a reply