The Power of Coping Ahead for Triggering Situations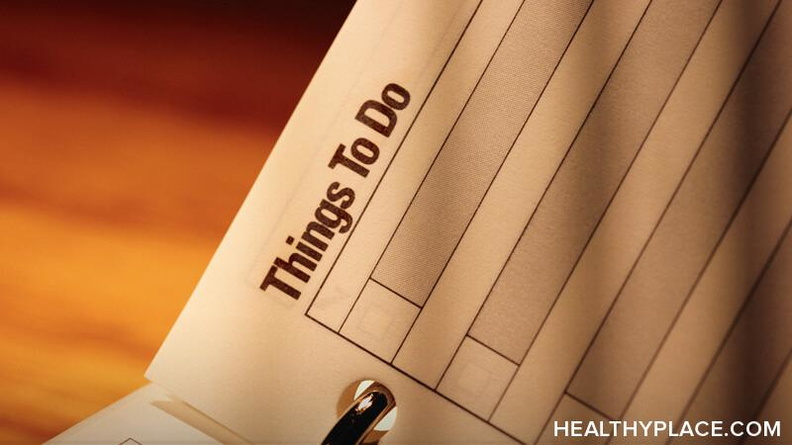 The ability to cope ahead in situations that can be emotionally triggering is invaluable. Think about going home for the holidays. Almost everyone I know has some stress when thinking about the travel itself, let alone the dynamics in their family system. Just thinking about it may stir up some anxiety. By being aware of our vulnerability factors and having a tool kit of skills and resources available to you ahead of time, you'll feel in control and confident. When we handle situations poorly or let our vulnerability get the best of us, we are likely to feel regret, defeated, and a lack of self-control; all of which effect our self-esteem.
How To Cope Ahead Effectively
Rather than go into situations unprepared, think of all the ways that you can stay in control and keep your cool. For me, I know I need a project to work on when I am around my relatives. When the heat is too much to bear, I head back to another room and work on something else important to me (which I have control over).
Even everyday situations, such as riding a crowded subway or getting stuck in traffic can rouse our nerves. Having a good playlist, audiobook, or person you can call, can keep you in check. Making sure all of this is available ahead of time is priceless. In this week's vlog, I talk about how to identify your vulnerability factors and choose skills to cope ahead effectively.
Emily is the author of Express Yourself: A Teen Girls Guide to Speaking Up and Being Who You Are.You can visit Emily's Guidance Girl website. You can also find her on Facebook, Google+ and Twitter.
APA Reference
Roberts, E. (2012, November 21). The Power of Coping Ahead for Triggering Situations, HealthyPlace. Retrieved on 2023, May 29 from https://www.healthyplace.com/blogs/buildingselfesteem/2012/11/the-power-of-coping-ahead
Author: Emily Roberts MA, LPC