The Comparison Game: You'll Never Win
Comparing Yourself to Others
We all play the comparison game, often times completely unaware that we will always lose in some capacity. Maybe it's guy next to you on the treadmill who just ran a 6 minute mile while you are huffing and puffing after just a lap, or your best friend who just got engaged, when you've have had zero dating prospects in the last 12 months. It's natural to compare ourselves to others, especially when we perceive them as having something we want. Our ego, or negative self-talk, tries to convince us that it's "motivating" to look at and compare when the reality is that it's totally self-destructive and lowers our self-esteem.
When You Compare Yourself To Others
In fact, our culture thrives on this insecurity and our economy depends on it. Advertising tricks us into to comparing ourselves to the model or the family that seems to h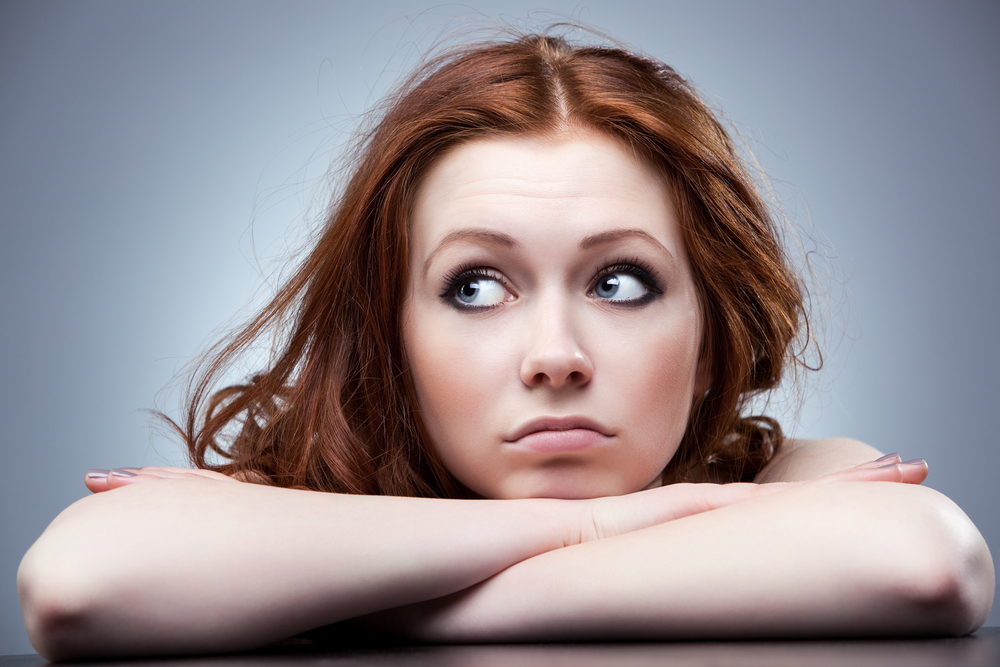 ave it all, so that we run out and buy their product; which we often do. Most of us know that if we buy that pair of jeans, we won't look like the model or get the super attractive boyfriend in the ad with her, but it gives us an illusion that our life will be better with those jeans. The more we want to be like a perceived norm, the more we buy into it. Unfortunately, the more we avoid connecting with our true selves, the more likely we are to continue playing into the comparison game.
Why Do We Compare Ourselves To Others
We are psychologically primed to think this way. To a degree, it has served us.We have an inherent need to learn about our feelings, traits, and abilities by comparing ourselves to others. Developmentally, this is how we learn we are unique. As children, we learn this early on. "Emily has blonde hair, Jessica has brown hair. Emily is good at soccer and Jessica is good at dance." You distinguish who you are from the crowd. However, as we grow older, these thoughts turn into perceptions and assumptions about others may develop an insecure undertone about ourselves if we don't have our self-esteem in check. "She has brown hair and I have blonde hair" can turn into, "She is prettier than me and has more friends. I want brown hair like her, so I can have more friends and be prettier." When we don't feel good enough in our own skin, it becomes a mind game, feeding us distorted ideas of happiness.
Tired of the Comparison Game?
Try these tactics:
Awareness. When you notice you are comparing yourself to someone else, an experience, or even an ad on TV, pause and take note. This is generally your negative self-talk or ego telling you something like: "If I had that car, I'd be happier." "I need that face cream so I look like that model". If you stop and listen to the underlining belief here, it's not about the car or the cream or even looking like the model, it's being happier. Could it be motivating you to work harder to buy the car, sure, but if it makes you feel worse, that's not motivation, that's self-harming? Being aware of your comparing thoughts allows you to become more in control.
Catch The Negatives. Along with awareness, catch yourself making negative comments about yourself or the other person that has what you want. "He must have a great job to afford that car. I don't. I am not good enough." These are assumptions; your negative mindset is making up stories about someone's life. We are not mind readers. We don't know if they are happy or if they even have what we are assuming. So don't even try to.
Find Something Positive. A common problem, when it comes to comparing yourself to others, is we then begin to start thinking negatively about them out of insecurity for what we don't have. "She has a perfect figure. She must diet all the time. She must be miserable." Rather than make up negative notions about these things, notice something positive. "She's got a great figure. I wonder what her workout regimen is?" Change the thought and then maybe inquire, changing the dynamic of how you think of others.
Accept. Comparing is natural and it takes practice to reduce these negative thoughts. The wonderful part about this is you learn a lot about what you really want during this process. Be gentle with yourself.
Celebrate You. Become more aware of your uniqueness by being active. Make a list of your long and short-term goals. Get clear on what you want for your life. Write a letter to yourself from the view of a friend that only has your best intentions in mind. Write for a few pages on what they think you need and who they think you are. This is an ego boost and will get you out of the negative thinking style and into a cycle of positive thinking. Take a few minutes every day to make note of what you accomplished, how far you have come, and/or what you have learned about yourself since last year. Comparing to a time where you didn't have the life experience you do now can be validating and rewarding.
Remember you have unique and valuable gifts to bring to the world, learn to embrace this rather than put yourself down. It will help you build positive self-esteem and a happier life.
Emily is the author of Express Yourself: A Teen Girls Guide to Speaking Up and Being Who You Are.You can visit Emily's Guidance Girl website. You can also find her on Facebook, Google+ and Twitter.
APA Reference
Roberts, E. (2012, November 28). The Comparison Game: You'll Never Win, HealthyPlace. Retrieved on 2023, December 6 from https://www.healthyplace.com/blogs/buildingselfesteem/2012/11/the-comparison-game-youll-never-win
Author: Emily Roberts MA, LPC