I Can't Do It – Bipolar's Invisible Barrier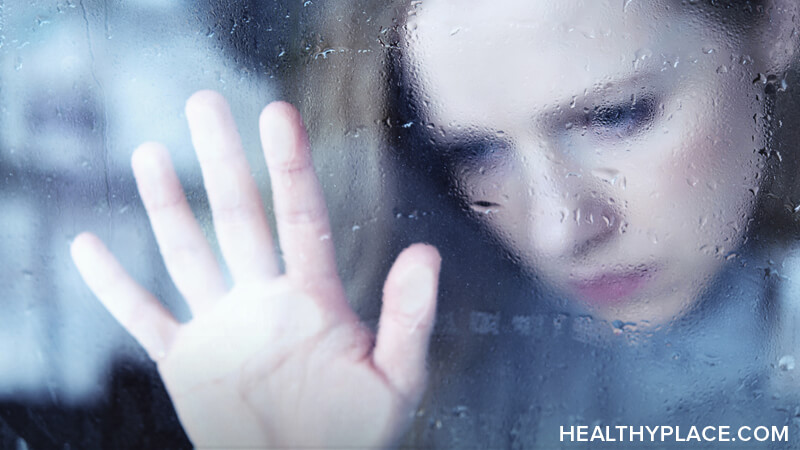 There are so many things that I want to do during the day but I can't do them due to the invisible barrier of bipolar disorder. When I try to explain that to people, it's almost impossible. I just can't do things. It's like I'm weighed down with 1000s of pounds. There's an invisible barrier that bipolar disorder erects between me and what I want to do.
What Do I Want to Do that Bipolar Prevents?
Let's face it, bipolar disorder can prevent me from doing just about anything. The anxiety that I have (commonly co-occurring with bipolar disorder) can prevent me from leaving the house. Bipolar depression's inertia and apathy prevents me from Christmas baking or even cleaning the kitchen. It prevents me from writing. It prevents me from working. It prevents me from making contact with others. There's nothing that I can't do with bipolar disorder.
What Is an Invisible Bipolar Barrier?
People with bipolar disorder are familiar with this phenomenon. It's not that I don't have the time, per se; it's not that I don't have the physical means, per se; it's that bipolar disorder has put an invisible barrier around me and I can't do anything. I don't have the brain space to do anything. I don't have the motivation to do anything. I don't "care" enough to do anything.
It's the lack of brain space, the lack of motivation and the lack of caring that makes up this invisible bipolar barrier. I know it seems impossible that an illness simply known as an episodic mood disorder could do all these things but it can. It does. So often I'm trapped by a bipolar disorder barrier that I can't see but affects me so greatly.
Understanding Why I Can't Do Things Because of Bipolar's Invisible Barrier
I think what frustrates me the most is that I, intellectually, know the barrier is there, but not seeing it means I almost don't believe in it. I'm writing about it and it's hard to believe in it. Instead of believing in this invisible bipolar barrier, I just believe that I am a failure. I fail to vacuum, clean and cook. So, being that I barely understand about this invisible barrier, it's pretty hard to think that someone else could get it. And, so, I know that not only do I feel like a failure, but I suspect I look like one too.
What I Want People to Know About the Bipolar Disorder Invisible Barrier
What I want people to know is that the chains that prevent me from moving are real. I know you can't see them. I know it's hard for you to fathom their existence. I don't blame you a whit. But they are real. I know they're real because I try and try and try to overcome this barrier and I just absolutely can't do it. It's not that I don't want to, exactly, it's just that I can't.
I guess I feel like a person in a wheelchair. You wouldn't expect that person to reach things on the top shelf, his or her disability prevents that, but I'm expected to leap, without legs, to the top shelf all the time. Reaching the top shelf is so simple – if you can stand. But bipolar disorder affects my brain so that I can't stand. It's frustrating; it's invisible, but it's real.
APA Reference
Tracy, N. (2017, December 11). I Can't Do It – Bipolar's Invisible Barrier, HealthyPlace. Retrieved on 2019, June 25 from https://www.healthyplace.com/blogs/breakingbipolar/2017/12/i-cant-do-it-bipolars-invisible-barrier
Author: Natasha Tracy
Hi Sarah,

I'm sorry you're in a depression right now. I know it's hard to accept, but sometimes we can do everything right and still get sick.

I can't tell you a magic bullet formula to feel better, but I can tell you taking your treatment one step at a time is the best way to get there.

- Natasha Tracy
Hi Suzanne,

Depression is a part of bipolar and the one most prevalent for me. So, yes, it's bipolar disorder.

- Natasha Tracy
I suffer from mania mostly and I can say when I'm manic I can't do anything either. My mind is so disorganized and confused it's hard to move forward and take care of just my basic needs.
Leave a reply