Help Someone Else and You Feel Better In Spite of Bipolar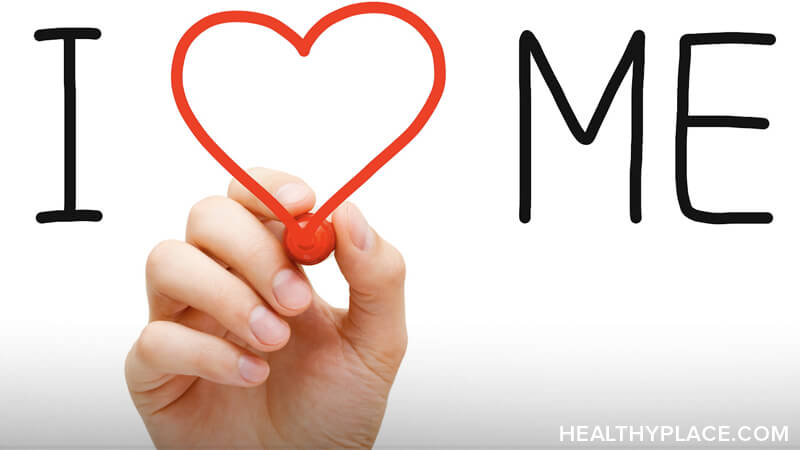 Sometimes we feel bad ourselves because of bipolar disorder but you can feel better about your bipolar by helping someone else. Maybe this sounds obvious as anyone can feel better when helping someone else, but I think in the case of bipolar disorder, we might get so wrapped up in what we need to be well, we forget that helping others is powerful, too. Recently, I was reminded of this as I felt better about my bipolar by helping strangers.
Feeling Better About My Bipolar by Giving Blood and Helping Others
Earlier this week I gave blood. I have never done this before. I'm not a huge fan of needles or blood and often when I go to get a blood test, I'm a "hard stick" (they have a hard time finding a good vein). This often leads to nasty bruises and digging around with a needle in order to get my blood – ow and yuck.
Nevertheless, I got it in my head that I should give blood. It's a selfless thing to do that can help many others. And according to the Brookhaven National Laboratory Blood Drive, only 5% of Americans give blood, while 60% are eligible to donate. This is in spite of the fact that one in every 10 people who enter the hospital need blood. Not to mention that many outside the hospital with chronic illnesses also need blood and your donation can help up to three people.
But, I suppose I digress.
And being in a room full of people all willing to be stuck by needles and blood let was a good feeling. We were all there to help strangers. No matter how sucky my bipolar might make me feel about myself, I can feel better in spite of my bipolar by doing something so simple to help others.
Does Giving Blood and Helping Someone Else Make You Feel Better in Spite of Bipolar?
I really believe giving blood does make you feel better in spite of your bipolar.
While I was waiting to give blood I was talking to one of the volunteers who had donated over 100 times. She said that giving blood gave her a high like no credit card purchase ever would. If that isn't an encouragement, I don't know what is.
Now, honestly, my donation didn't go entirely smoothly as I got dizzy and nauseous partway through. That said, I still managed to give 75% of the typical amount. That's enough to be useful.
It wasn't pleasant being dizzy and nauseous in front of a bunch of people and I felt like I was making a fuss unnecessarily and the phlebotomist who was taking my blood was next to me ensuring I was okay, making me feel a little guilty about the delay for others. Nevertheless, will I be back? Yes, I absolutely will. (In my case, part of the issue might have been not enough food and drink that day. I won't make that mistake again. Make sure you have lots of both before you donate – after all, they are draining you of liquids.)
And yes, after I was done, giving to people I will never meet did make me feel better about me in spite of my bipolar. I recommend it. Even if you don't "want to", per se, it's still worth it.
(By the way, Canadian Blood Services even lets you track your blood donation as it is used through their mobile application. It's really cool. I can't say whether the United States folks offer the same thing.)
APA Reference
Tracy, N. (2017, April 13). Help Someone Else and You Feel Better In Spite of Bipolar, HealthyPlace. Retrieved on 2023, December 2 from https://www.healthyplace.com/blogs/breakingbipolar/2017/04/help-someone-else-and-you-feel-better-in-spite-of-bipolar
Author: Natasha Tracy
I go to a drop in mood disorders support group from time to time next to a hospital. When I went to a meeting recently there was a man there who was clearly suicidal and had been drinking gin from a thermos he brought with him. A few people commented they'd also noticed him popping a couple of pills. Both are not permitted group. He was talking about how he wanted his pain to end and that he should be put down, so a couple of people from the meeting took him to emergency. He's already been to emergency countless times and things just seem to be getting worse and worse instead of better. His divorce was extremely hard on him emotionally. Then when he was involved in a cycling accident after his divorce he was left physically and cognitally impaired. He has no kids and now lives on disability in a cluttered apartment filled with boxes and boxes of memories. My heart breaks for him because the poor soul has nothing to look forward to. He can drive anymore either. He's on a number of different medication (some of which are powerful, highly addictive pain killers) that the pharmacy delivers to him daily which he's supposed to take in front of the delivery person so where or how he got the pills he was taking in group is a mystery. I was told the last time he was admitted to a psch unit and out on a day pass he drank like a fish and couldn't get back on his own so the police had to come get him. At our support group is made up of peers only. Many have bipolar while others suffer from dpression and/or anxiety. If the professionals can't help him, what are his peers supposed to do. He says he doesn't want to be a burden. But all we can really do for him is just listen and try to be a friend but the problem is we all have our own issues we are struggling with and it is starting to destabilize some group members. He doesn't seem to want to help himself. Nobody wants to turn him away from group. But it's very frustrating trying to help someone who is in that much pain and is on the brink of giving up entirely
Any suggestions
Good for you! More people should give blood. I like to volunteer at the Union Gospel Mission for Easter, Thanksgiving and Christmas dinners. I'm not what I'd call religious but that doesn't matter
Leave a reply