Depressed and Not Getting Better? Do You Have Mild Bipolar?
There are a significant number of people diagnosed with depression who don't get better because they actually have bipolar disorder and have been misdiagnosed or have a mild form of bipolar. I was one of those people. Luckily for me, it only took about 6-9 months to correct the misdiagnosis but for many people, it takes much, much longer. Many people sit with a misdiagnosis of depression for, literally, years. And what doctors (and patients) should be thinking about is if a patient has been diagnosed with depression but isn't getting better, does he or she really have mild bipolar disorder?
Why All the Bipolar/Depression Misdiagnosis?
The thing about bipolar is that most people present for treatment in a depressed phase – particularly in bipolar II. Often for people with bipolar II, hypomania feels "good" or at the very least some form of "normal" (for them) so they don't recognize it as a symptom or a problem and don't tell their doctors about it.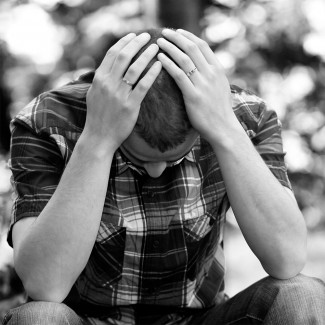 Also, in my experience, doctors are very bad at screening for hypomania (which is the defining elevated mood in bipolar II). Many doctors, especially general practitioners (family doctors), see all of the depressive symptoms and then only look for the most obvious signs of mania and assume if those aren't present then bipolar must not be present. Of course, we know this isn't remotely true.
An elevated, hypomanic mood is always harder to detect and it may take a specialist (a psychiatrist) to truly ask the right questions to spot it.
Depressed and Not Getting Better
These people, misdiagnosed with unipolar depression, generally don't get better. One of three things generally happens:
They actually get worse because antidepressants are prescribed and they induce hypomania, mania, psychosis, rapid cycling or other detrimental effects.
They get better for a short period of time but then the medication stops working.
They just plain old don't get better.
Maybe You Have Bipolar – Considering a Bipolar Diagnosis
Now, honestly, if were a doctor and I had a patient with unipolar depression who was not reacting positively to antidepressants after several trials, I sure would look for bipolar disorder. But that's me and I'm not a doctor.
That said, if you have depression and aren't getting better, here are some times when you might consider a bipolar/mild bipolar diagnosis:
If you've tried at least two classes of antidepressants for at least eight weeks each and aren't getting any better, look for bipolar symptoms.
If getting on, or coming off, of an antidepressants produces a strange mood in you (not a "normal" mood but, rather, something too high or too abnormal) consider a bipolar diagnosis. This weird mood might be anxious, angry, irritable or just too darn high.
If you, yourself, know that you have strange times when you're overly talkative and social, act erratically, spend money without considering consequences, don't sleep, become hypersexual and so on, tell your doctor about these moments as they are signs you might have bipolar.
If you have experienced postpartum depression, or psychosis during depression these may be soft signs of bipolar.
If you have been on antidepressants that only worked for a short period of time again and again, you may have bipolar.
If your first episode of depression occurred young (say, under the age of 20) you might have bipolar.
If you have a first degree relative with bipolar disorder, consider a bipolar diagnosis.
If you have had repeated discrete episodes of depression (often with seasonal shifts), maybe you have bipolar.
If, when you're not depressed, you seem to be a bit "higher," with more energy than others all the time (hyperthymic personality), you may have bipolar.
If your symptoms of depression are considered "atypical depression," (sleeping more than 10 hours per day, increased appetite; less so, reactive mood) consider a bipolar diagnosis.
None of these things indicate that you must have bipolar, of course, but they are reasons to look for bipolar symptoms, consider a bipolar diagnosis and think about treating the illness like you would treat bipolar.
Depressed and Not Getting Better? Mild Bipolar
Keep in mind that bipolar exists along a spectrum. It goes from off-the-charts, easy-to-spot, discrete episodes of life-threatening mania and depression to much subtler versions that look a lot more like straight major depressive disorder. And you really shouldn't have to care about that except for the fact that it will affect treatment. Antidepressants alone are not right for someone with bipolar depression like they are for a person with major depressive disorder.
So, in short, if you're depressed, in treatment and you're not getting better, discuss the possibility of bipolar/mild bipolar with your doctor and if you're seeing your family doctor, get a referral to a psychiatrist because they're the ones who are experienced in spotting those subtler versions of bipolar disorder.
Reference: Please see Psycheducation.org for more on correct bipolar diagnosis.
You can find Natasha Tracy on Facebook or Google+ or @Natasha_Tracy on Twitter or at Bipolar Burble, her blog.
APA Reference
Tracy, N. (2015, May 12). Depressed and Not Getting Better? Do You Have Mild Bipolar?, HealthyPlace. Retrieved on 2019, July 17 from https://www.healthyplace.com/blogs/breakingbipolar/2015/05/depressed-and-not-getting-better-do-you-have-mild-bipolar
Author: Natasha Tracy