Things to Celebrate – Even if You Have Bipolar Disorder
This week is a week of celebration for many. But sometimes, when you have bipolar disorder, particularly if you're not doing well, it can seem like there's nothing about life to celebrate. Well, I beg to disagree. Even though you might be in the midst of a major depression or a mania, there are still things to celebrate – even if you have bipolar disorder.
Celebrate the Season
Okay, this season can bring with it overwhelming stress, disruption of routine and major credit card bills – I know – but if you step back for a second, you might just see there are things about the season worth celebrating too. For example, the first snowfall is a breathtaking thing. Winter solstice is a celebration of the returning sun. And if you're into Christmas, there are Christmas trees and lights to enjoy. Take a visit around the neighborhoods with the best lights for a free show that, I think, will make you smile.
Celebrate the Food
Not everyone is lucky enough to have great feasts over the holiday season, but if you are, then I say celebrate it. Celebrate the fact that you have enough to eat that you can afford a big turkey that takes hours to cook and is prepared (somewhat close) to Martha Stewart's specifications. Celebrate the eggnog and the cookies and the treats. Celebrate the fact that people choose to show their affections by putting their effort into creating these wonderful things that so many of us enjoy.
Celebrate the Unwrapped Gifts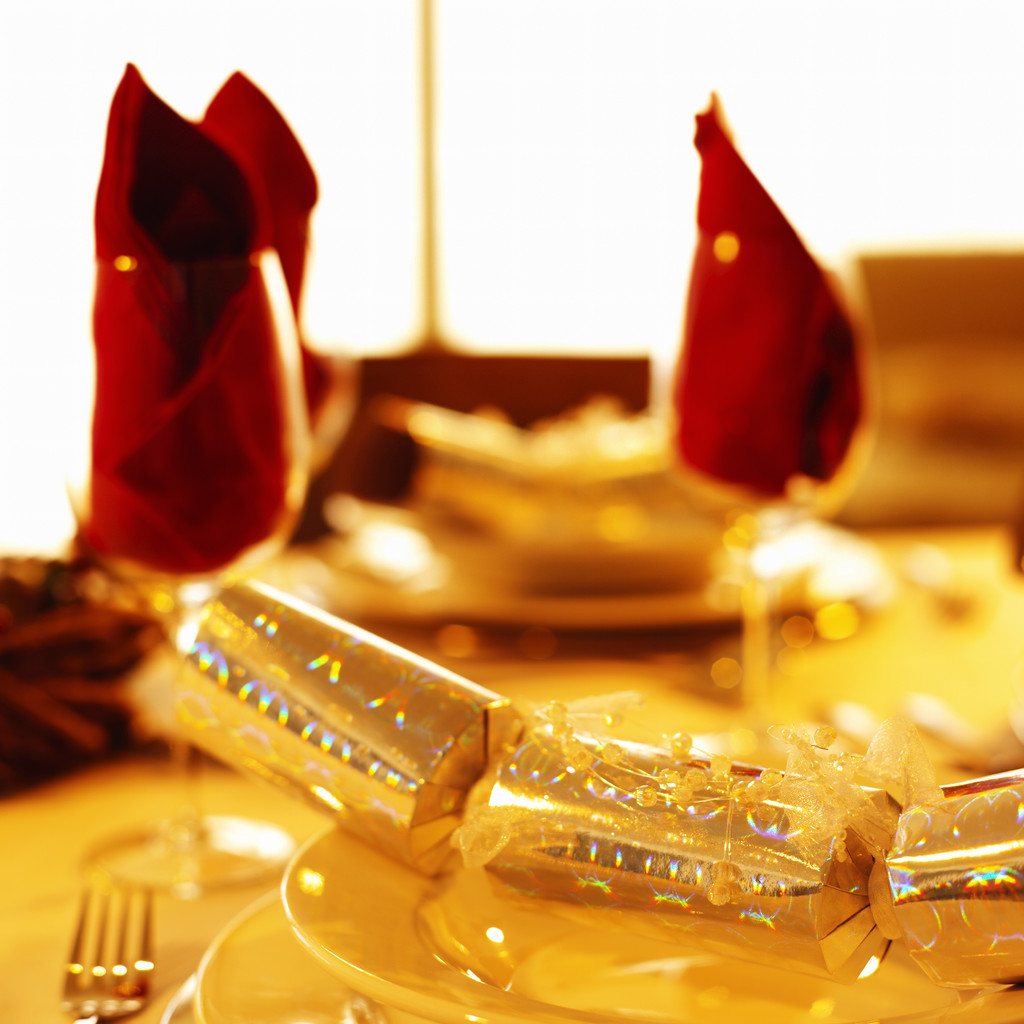 We all have gifts. Many people with bipolar disorder have creative gifts, but even if your stick figures are remedial (mine are) you still have other things about you that are special talents. Maybe you have an incredible way of empathizing with others, maybe you speak eloquently (and can give a seasonal toast), maybe you're great at pick-up hockey or maybe you're just amazing at giving of yourself. Whatever it is, it's unique to you, you offer it to the world and you should celebrate it.
Celebrate Hope
I know that hope seems to be the scantest of resources when you're sick with bipolar disorder, but believe me when I tell you, you still have the flicker of hope inside. It's why you go on. It's why you're here to see this holiday season. It's why you see your doctor. It's why you take your treatments. It's why you look at children and smile. And the kind of hope that can keep you alive in the face of bipolar disorder deserves a celebration.
Celebrate Loved Ones
True family, our real loves ones, are what we make of them and who we choose to spend our precious time with. So whether you love a special best friend, a lover, a social group or your biological family, this love deserves to be honoured and celebrated.
Celebrating the Holidays with Bipolar Disorder
And I know my readers can add to this list because holidays aren't about the presents and perfection and stressors and shopping. Holiday celebrations are about the little things that we take for granted all year long. I, for one, look forward to wishing my friends a Merry Christmas. I look forward to sending Christmas cards to those I can't see. I look forward to a feeling of warmth that exists for no other reason than the fact that it's time to celebrate it.
So choose what you love, choose who you love, and celebrate them this season. You, and your mental health, will be better off for it.
You can find Natasha Tracy on Facebook or GooglePlus or @Natasha_Tracy on Twitter or at the Bipolar Burble, her blog.
APA Reference
Tracy, N. (2013, December 24). Things to Celebrate – Even if You Have Bipolar Disorder, HealthyPlace. Retrieved on 2023, October 1 from https://www.healthyplace.com/blogs/breakingbipolar/2013/12/celebrate-bipolar-disorder
Author: Natasha Tracy
Things to celebrate even if you have bipolar disorder
I challenge others to create their own gratitude list.
Here's a VERY simple excerpt of my own...
1) I Can See (I wear glasses but remember some people are blind)
2) I Can Hear (I remember when I couldn't hear...)
3) I Can Smell (I remember what it's like to be sick with a cold)
4) I Have 2 Hands (I can hold things)
5) I have 2 Arms (I can lift things)
6) I Have 2 Legs (I can walk, jump, run, etc))
7) I Have 10 Fingers (To eat with, pick things up with, play piano, etc)
8) I Can Breathe (I remember some people have allergies or lung cancer)
9) I Can Talk & Be Understood (I don't have a speech impediment because of...)
10) I Had Parents (I remember some people were orphans, foster kids, etc)
11) I Have Friends (I remember I could be all alone)
12) I Have A Job (I remember I could be unemployed)
13) I Live In A Very Moderate Climate
14) I Live In A War Free Country (Unlike some other countries)
15) I Live In A Country That For The Most Part Honours Women's Rights
16) I Have Food (At least I'm not starving in India, Africa, etc)
17) I Have Clean Water To Drink
18) I Have An Umbrella To Keep Me Dry
19) I Have Warm Clothes To Wear (Especially in the winter months)
20) I Have A Washer To Wash My Clothes In (Instead of having to wash them by hand)
21) I Have Electricity (To run lights, electronics, etc)
22) I Have A Computer & A Smart Phone With Lots Of Apps
23) I Have Heat (I don't need to cut up logs for a fireplace)
24) I have A Roof Over My Head (I could be homeless)
25) I Have A Sewer System & Toilet To Do My Business In (Instead of an out house)
26) I Have Home & Medical Insurance
27) I Have A Doctor (To take care of my medical needs)
28) I Have A Very Large Library Of Books To Read
29) I Have A Very Large Library Of Blu-Ray & 3D Movies I Can Watch
30) I Have A 55" 3-D TV That Also Plays Music, etc
31) Can Knit, Sew & Do Other Crafts
32) I Can Swim (I remember when I nearly drowned)
33) I Can Drive A Car (Even though I don't have one at the moment)
Etc, etc, etc. I think we sometimes forget how lucky we are
The Christmas season is expected to be a happy time of year. When we aren't happy we tend to isolate. We have no energy to deal with others. Some people recharge their batteries by being alone while some do not. Personally I tend to feel better when I can find some time to be alone and sort out things. Encouraging me to be around other people when I don't feel up to it it tends to invoke feelings of guilt which makes me feel worse.
Liz instead of buying your friend a gift maybe just send him a simple heartfelt card that says you care without putting any expectations on him to reciprocate. I believe eventually he'll come around.
Thanks Sarah I know space is what I'm giving him. I just miss him a lot. I am realizing he doesn't want me around or even want to talk to me it is time to let go easier said then done.
To Liz, It's probably not personal. I did the same thing to a couple of friends in the early stages. There was no way they could understand what I was going through so they caused me a lot of aggravation without realising it. And I really didn't needthe extra worry. All you can do is give him space if he needs it.
I wanted to see my friend who has bi polar but he makes up all the excuses in the world not to see me.:( I stepped down a lot in our relationship and I'm realizing friends is all he wants to be. Now I feel like I think he doesn't even like me as a friend. I got him a gift he told me to take it back? Why is he like this makes me feel bad.
Reasons to be happy
Shared with all.
Merry Christmas
Happy Holidays
Leave a reply