If You Keep Yourself Busy, You Won't Be Depressed?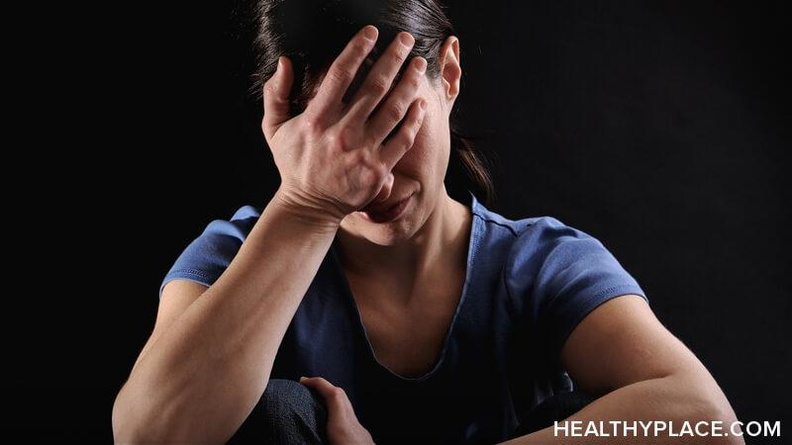 Twice lately I have heard people say that the secret to curing depression is just keeping yourself wickedly busy. If you're busy enough, they say, you'll have no time to be depressed. (I didn't realize that one needed to book an appointment for depression.)
This, of course, is absolutely hogwash and just one of the dumb ideas that people with no experience with major depression have. It's just one of the ideas we have to politely roll our eyes at and then get on with the business of actually treating our depressions.
Being "Busy Enough" to Stop Depression
In case you were wondering, I'm one of the busiest people I know. If you understood the amount of writing I produce on a weekly basis, you would get it. I write for five separate websites multiple times per week and have assignments in between all of that. Many writers would be happy to write one article in a day. I, some days, have to write five. Plus manage social media accounts, answer email, respond to queries and do a bunch of other independent contractor-y type things. I typically work seven days a week.
Believe me when I tell you: I'm busy.
Oh yeah, and I still get depressed.
Being Busy and Depressed
So my cousin said to me in response to the above advice, "Yes, because nothing makes you feel better than an overflowing to-do list that you can't accomplish."
Point well taken. Being overly busy can absolutely make a person more depressed, not less. Being stressed out all the time trying to make sure you can fit 20 hours into a 16 hour day definitely doesn't positively affect a person's mental health (or mental illness).
Being Depressed Isn't about Time or Being Busy In It
I don't know why I have to say this but apparently I do: being depressed isn't about having too much time on your hands. If that were the case then everyone in monasteries would need antidepressants. Being depressed is about having a sick brain and your brain can get sick with a full schedule or an empty one, kind of like you can get the flu with a full schedule or an empty one too. (No one ever says if you just keep busy you won't get the flu.)
Now, I will say that sometimes people tend to cocoon in life and withdraw from everyone and everything and this can make a pre-existing depression worse. No argument here. But the underlying problem isn't their lack of busyness it's the messed up bits of their brain which causes the desire for the lack of busyness – not the other way around.
Keep the Sage Advice to Yourself
What I really want to say is: keep your sage wisdom to yourself unless you happen to be an expert on mental illness. Because this "sage wisdom" just ticks people off and makes people feel bad about themselves (As in, oh, he's saying that I'm doing something wrong because I'm depressed. It's my fault.). And believe me, we feel bad enough about being sick as it is.
And we have enough to handle without fending off ignorance. We have meds and doctors and waiting rooms and appointments and symptoms and side effects and we just don't need anything more.
So the next time you feel like telling a sick person what will cure them, don't. Just don't.
You can find Natasha Tracy on Facebook or GooglePlus or @Natasha_Tracy on Twitter or at the Bipolar Burble, her blog.
APA Reference
Tracy, N. (2013, November 19). If You Keep Yourself Busy, You Won't Be Depressed?, HealthyPlace. Retrieved on 2019, July 17 from https://www.healthyplace.com/blogs/breakingbipolar/2013/11/keep-yourself-busy-wont-depressed
Author: Natasha Tracy
Hi Lucy,

They are completely different. You may wish to read this: http://www.healthyplace.com/blogs/breakingbipolar/2012/01/is-bipolar-a-personality-disorder/

- Natasha Tracy
I have tried all sorts of methods from exercising to medications and nothing seems to work for me. I am at my lowest point right now and I don't know what to do.
If you are at your lowest point it can only get better from here. Just continue to breathe, continue therapy and keep your mind occupied with other activities. Make sure all friends and family know about your problems.
Leave a reply