Facing the Terrors of New Bipolar Medication
I have been on every bipolar medication you can name and likely a few you could not. I have been on more medication combinations than I can remember. I have spent years dealing with medication side effects. There is very little medication pain that I cannot tolerate. I have taken medications that have made me feel amazingly well and bipolar medications that have made me feel intolerably ill. I've seen treatment miracles and treatment devastations. And still, I feel nothing but terror when I think of taking new bipolar medication.
What Bipolar Medication Can Do
Whether you are taking a new mood stabilizer, antipsychotic, antidepressant or anything else, new bipolar medication can be a godsend. It can pull you from mania, it can lift you from depression and it can make your life worth living again.
Or, then again, it can make unbelievable amounts of pain and suffering worse. It can pile horrendous side effects on top of an already very sick person. It can make walking through life unbearable.
I've had medication make me feel such acute, unbearable pain that sleep was the only escape. It's the kind of pain where bugs dance across your bones and work to escape from your insides by burrowing through your flesh and skin. It's being so drugged that your eyes won't open and yet you're so amped up that your brain won't stop screaming and you can't stop moving. It's the kind of pain that even with all my words, I cannot describe, and if you have not experienced, for which you have no frame of reference.
Taking a New Bipolar Medication Anyway
And the medications that do the very worst of the worst things to me are invariably antipsychotics. I'm not saying that these are bad medications – they save lives every day – but my experience with them terrifies me. In fact, I have found them to be so horrible that I've sworn off them completely.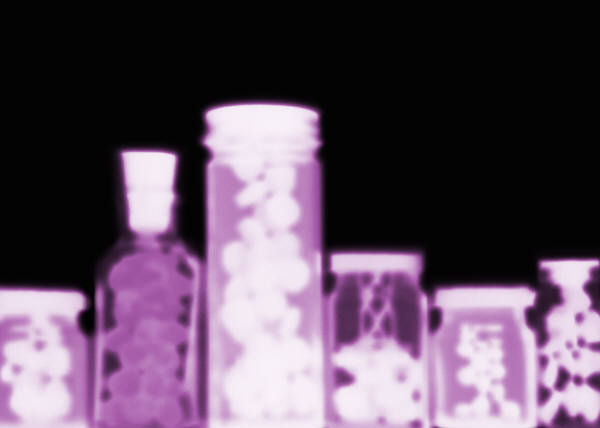 Until, well, this afternoon.
It's a desperation thing. There is a moment where the pain that you are in because of the disease outweighs the terror of the new bipolar medication. I have lived this moment many times. I lived it just yesterday.
And so I'm looking at the new medication in a blister-pack "for my convenience" and I feel shakily scared. Like, really. Like, hands with tremors. Like hands that make water jump from the glass when I attempt to drink it with the pill.
But here's the thing kids – I've said it before and I'll say it again: change nothing and nothing changes. In other words, the pain you're living with today cannot abate without some form of treatment and, for me, that treatment is a new medication. I have to face the fear and use my logic to overrule the terror in order to have even the small opportunity for improvement. It's the roulette wheel we spin in an attempt to get better. It's the price we have to pay.
And I will pay it in the hopes that I it will bring about a better day. And maybe, just maybe, all the fears won't come true. Maybe it will work as advertised. Maybe it'll make bipolar its bitch. I don't know.
But I'll be brave, because that's what it takes to face bipolar disorder. That's what it takes to try a new medication.
You can find Natasha Tracy on Facebook or GooglePlus or @Natasha_Tracy on Twitter.
APA Reference
Tracy, N. (2013, January 24). Facing the Terrors of New Bipolar Medication, HealthyPlace. Retrieved on 2019, July 23 from https://www.healthyplace.com/blogs/breakingbipolar/2013/01/facing-terrors-new-bipolar-medication
Author: Natasha Tracy