Why It's Ignorant to Write Off Psychiatry
If you've been poking around for mental health information for a while you've probably seen them: The people who decry psychiatry and all associated therapies. These people come in various shapes and forms but they often call themselves "psychiatric survivors" or "antipsychiatrists." These are people who claim that psychiatry is evil and psychiatrists are nothing but abusers. These are people that claim that psychiatric medication will cook your brain and that those who use psychiatric services have simply been duped into believing the lies of "big pharma."
It should surprise no one that I'm not a fan of these people. In my opinion, these people prevent sick people from getting the help they so badly need and they can cost someone their life.
And writing off psychiatry as a field of medicine reminds of refusing to eat Chinese food.
Eating Chinese Food
Picture, if you will, wanting to try Chinese food. You maybe do some research online about a good Chinese food restaurant and consider the menu items and what you'd like to have. Maybe you set aside a special time or special funds just so you can go and eat Chinese food. You're looking forward to feeling full and happy.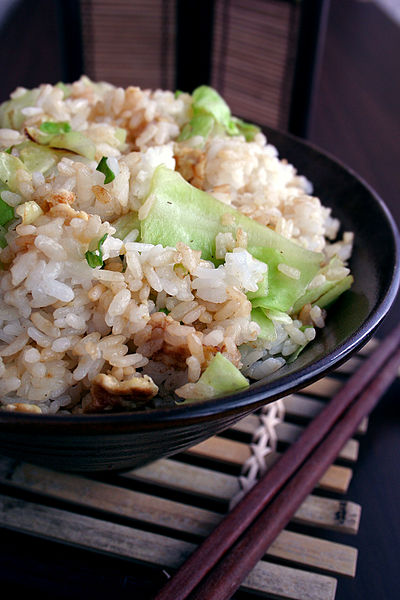 But something bad happens. You go to the Chinese food restaurant and the food is bad. The restaurant gives you bad service and worse yet, you get food poisoning! You spend two days puking up your guts and wishing you were dead.
So naturally, you assume it's the fault of the Chinese food and never eat Chinese food ever again.
The Problem with Writing Off Chinese Food
The problem in this situation is obvious: it was just a one-time thing that you are then generalizing to all of Chinese-food kind. You have allowed your emotional response to overwhelm your critical thinking and you have allowed it to taint a group where only judging one situation is warranted.
It might be reasonable not to order the same meal or it might be reasonable not to eat at the same restaurant but it's not reasonable to swear off Chinese food for the rest of your life – let alone chastise others for actually being dumb enough to eat Chinese food themselves.
Writing Off Psychiatry
And this is what happens with psychiatry. People have a negative experience, or someone they care about has a negative experience, and suddenly all of psychiatry is tarred and feathered and set out to be drawn and quartered.
This is patently ridiculous.
Again, it's the mistake of taking one situation and generalizing it to thousands of people in thousands, or maybe even millions, of situations. It's suggesting that just because your experience was bad everyone's will be. And it's often the notion that you understand a "bigger truth" and "conspiracy" where others simply see people and services (mostly because that's what they are).
I have no doubt that some people have gotten food poisoning from Chinese food. I have no doubt that some people get it multiple times. And I have no doubt that some Chinese food restaurants offer terrible service and treat people like crap. What I do doubt is that this is the same at all Chinese food restaurants.
And so while I believe that some doctors will be abusive (because they are people, and some people are abusive) this is hardly the case in general. People will have bad experiences with psychiatry and medications. But this is hardly the case in general. Most people use the services of psychiatry like they would use the services of any other medical field and have about as much (or even more) success. Sometimes an oncologist can't save you. And sometimes a psychiatrist can't save your either.
But writing off a field of medicine is just plain ignorant and shows a lack of understanding for the world at large – it's just plain ignorant.
You can find Natasha Tracy on Facebook or GooglePlus or @Natasha_Tracy on Twitter.
APA Reference
Tracy, N. (2012, May 22). Why It's Ignorant to Write Off Psychiatry, HealthyPlace. Retrieved on 2019, August 22 from https://www.healthyplace.com/blogs/breakingbipolar/2012/05/why-its-ignorant-to-write-off-psychiatry
Author: Natasha Tracy