Reasons for Bipolar Medication Non-Compliance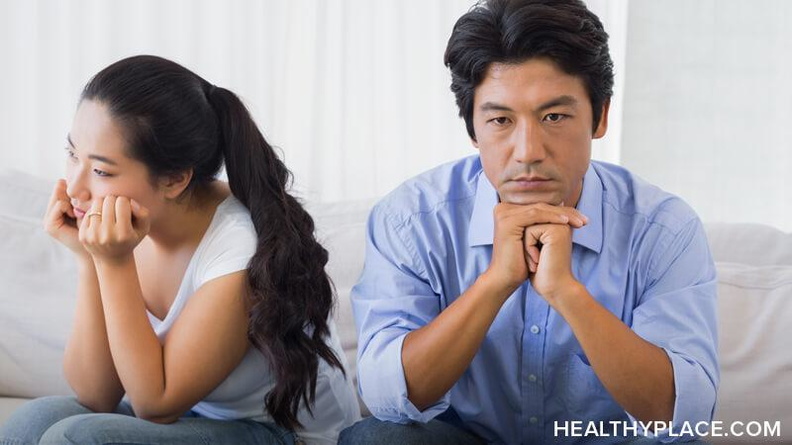 One night in 2007, I started a new antipsychotic. It was to be taken at dinner time. I did as told and took it at the universal dinner time of 6 pm.
By 7 pm, I had mostly lost touch with reality. I was suddenly so tired that my eyes wouldn't open but I was far too anxious, scared and twitchy to go to sleep. I felt incredibly ill. I was frantic, terrified and panicked. I was thrashing in a sharp, steel cage between sleep and wake with no way out. I cannot express to you the horror of that night.
Bipolar medication side effects suck.
Bipolar Medication Non-Compliance Types
Immediate Medication Non-Compliance
Medication non-compliance is when a person is prescribed a medication and then decides to alter the taking of that regimen unilaterally. By immediate, I mean that right after the initial prescription, the person stops taking the medication. So, if a person stops taking a medication on day 4 due to side effects but doesn't see their doctor for 2 months, that is non-compliance, although not the most bothersome kind.
Long-Term Bipolar Medication Non-Compliance
The more problematic bipolar medication non-compliance scenario is when a person has been on a medication for a longer period of time and suddenly stops taking it. Again, this is often due to side effects. People get tired of gaining weight, or hand tremors, or unstoppable hunger, or sleeping 12 hours a day or constant nausea and they stop taking the drug. This is often an immediate discontinuation of the drug without a taper as they are doing it without talking to their doctor, and of course, discontinuation disrupts their routine.
Yay! I'm Better! Non-Compliance
Perhaps the sneakiest form of non-compliance comes when the bipolar medication works and the person is feeling better. The stars have aligned, the doctor was brilliant, the patient was lucky and suddenly they start feeling like themselves again. For the first time in a long time they are happy, stable, sane. And of course, as everyone knows, sane people don't need medication. So they stop taking their medication. Why would they take it if they feel good? The fact that it was the medication that caused this feeling is overlooked.
Other Reasons for Medication Non-Compliance:
A worsening of the illness
Medication not working
An attempt to assert control over their situation
An attempt to be seen as normal by other people
Lack of money to purchase drugs
Not seeing the doctor for a prescription
And on and on and on
Bipolar Medication Non-Compliance With Sudden Stops
The problem is, suddenly stopping a drug without medical supervision is the wrong approach. People do it, often, because they know the doctor wouldn't like them going off of medication. Their doctor might pressure them to stay on the medication. And they don't want that. They want off. I understand this reasoning, but it isn't a good enough reason not to talk to a doctor.
When people stop their drug suddenly, they go through withdrawal. Withdrawal can be very nasty, or very mild, depending on the drug and the person. In most cases, the person is not going to enjoy it in the least, and it very likely could induce depression or mania.
Once the withdrawal is over the person is left without medication. The person is left without the one thing that was treating their mental illness. The person is left without their safety net. While sometimes at first, it feels really good to be without all the side effects, inevitably you are left with what you started with – an untreated mental illness.
Bipolar medication non-compliance can lead to depression, mania, hypomania, self-harm, psychosis, hospitalization or even death. It is extremely serious.
But I Want Off My Drug!
Okay, so I completely get why people want off their drugs. I've had horrible things happen to me, others have had horrible things happen to them, getting off a drug is a perfectly reasonable response in many cases. So:
Make your needs known openly and honestly
If your doctor doesn't agree, work out an alternative solution you can both live with
Don't leave their office until you're satisfied you can live with the plan
Always taper off a drug
Report any mood changes to your doctor
That's it. Just talk to your doctor. I know it's sometimes harder than it sounds, but that's what you need to do. Drug non-compliance is often a sign of a worsening mental illness. If that's not your problem, then you have the ability to do the above.
Don't make a mistake today that could land you in the hospital tomorrow.
You can find Natasha Tracy on Facebook or @Natasha_Tracy on Twitter.