Introduction to Whitney Easton, Author of 'More Than Borderline'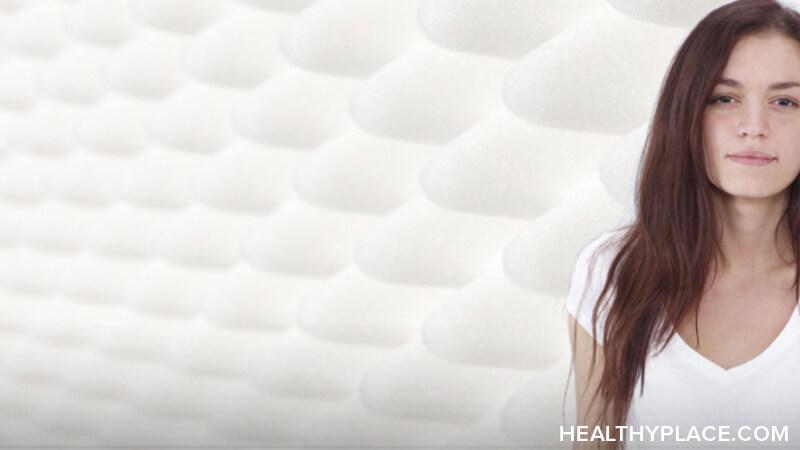 I'm Whitney Easton and I am grateful to be the new co-author of the HealthyPlace blog More Than Borderline. I am living with a diagnosis of borderline personality disorder and as the name of the blog would suggest, I am much more than a label or a diagnosis. I am a young woman with dreams and aspirations and I'm also a woman with a story and a past. I believe there is freedom in coming out from the darkness about my diagnosis. I look forward to hearing your experiences, too, in struggling with, and healing from, borderline personality disorder (BPD).
How Whitney Easton Knew She Had Borderline Personality Disorder
I was angry for as long as I could remember. My anger constantly shifted towards others and myself. Starting in my teenage years, I began to struggle with what I understood then as anxiety. What started as an adolescent eating disorder quickly morphed into extreme impulsivity, substance abuse, prolonged bulimia, and reckless behavior when I moved across the country to attend college at a prestigious university in New York City. By 19 years old, I was forced to take a medical leave of absence in the wake of suicidal ideation and severe depression. A once valedictorian and competitive athlete, I was devastated, confused, and on my way to a near decade of chaos and emotional peaks and valleys. I always knew that something was different with me, I just didn't know what it was or why.
Whitney Easton and the Diagnosis of Borderline Personality Disorder
I'll never forget the therapist who uttered these words, kindly and compassionately to me: "Whitney, has anyone ever said the word 'borderline' to you?"
As we read the symptoms and characteristics together, I felt tears roll down my cheeks. I'd never heard the words, but they felt all too familiar.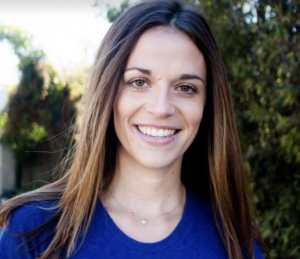 My experience of the world was marked by a constant feeling of being "bad." I thought I was the only one. To realize that countless other men and women had felt the feelings, experienced the pain, confusion, and chaos of BPD was one of the first times I felt the shame around my past behavior begin to lift. When I found out there was a name for my experience, I also began to learn that there were treatments, options, and solutions. People like me got better. We learned to cope.
Whitney Easton and Hope for Those with Borderline Personality Disorder
I don't believe those of us with borderline personality disorder have to bang our heads against the wall for the rest of our lives, metaphorically or literally. Change has not come easily to me. It has taken time, patience, dedication, faith, and courage. Today, I live in a peaceful and mountainous neighborhood of Los Angeles, California. I hold a master's degree in Clinical Psychology, although I don't work in the field anymore. My life is full of loving relationships with those who accept and love me just as I am, on the good days and the difficult ones. It's my passion and hope to be an advocate for those still suffering from BPD and the stigma associated with it.

If you're struggling, I want you to know that I have been there, too. You are not alone. My hope in writing this blog is to be the voice I wish I'd found when I first found out about my diagnosis years ago. May you find some sense of comfort in the words that are to come. We may have borderline but we are not defined by our diagnosis. We are more than borderline personality disorder and there is hope.
APA Reference
Easton, W. (2018, January 8). Introduction to Whitney Easton, Author of 'More Than Borderline', HealthyPlace. Retrieved on 2019, September 15 from https://www.healthyplace.com/blogs/borderline/2018/01/introduction-to-whitney-easton
Author: Whitney Easton
Thank you for reading! I know this writing has given my mom hope, too. BPD affects all of us, not just the diagnosed. I hope you keep following along with my journey, I will write something for family members soon. -Whitney
Thanks so much for reading Calitlin! Nice to meet you, too & I hope you enjoy my words here. It can be hard to sift through the masses of BPD writings online, but I hope to be one voice of positivity ?
Leave a reply