Please Stop Using the Borderline Diagnosis as an Insult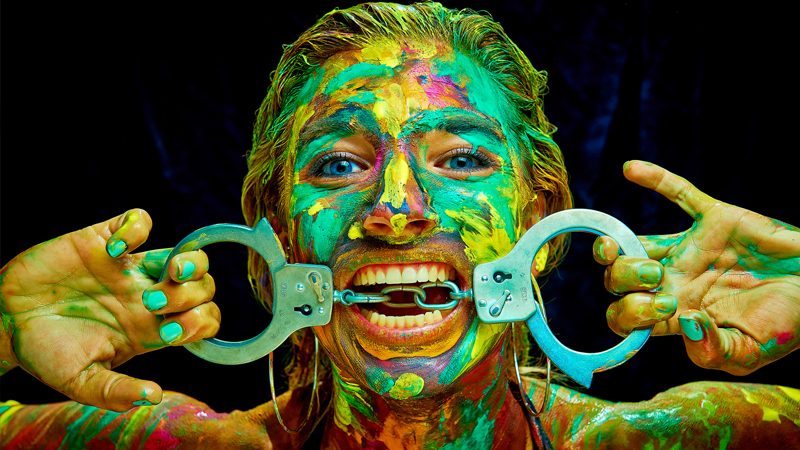 I need people to stop using the borderline diagnosis as an insult. As someone who writes primarily about mental health, it's easy for people to figure out that I've been diagnosed with borderline personality disorder (BPD) via a quick Google search. Part of me is relieved that it's in the open – it frees me of the shame bestowed by secrecy and saves me from having to explain myself to people. But the other part of me worries that people who learn about my diagnosis will pigeonhole me based on their own misunderstandings of what BPD entails (Reclaiming Borderline to Reduce Stigma).
An Understanding of the Borderline Personality Disorder Diagnosis
Here are a few examples of things people have said either to my face, behind my back, or about my friends in regards to BPD:
"People think you're a good person, just crazy."
"I don't date borderline chicks anymore. They're nuts."
"My dad is a psychologist, but he refuses to work with borderlines because they're impossible to deal with."
If you take anything away from this article, let it be this: most people with BPD either experienced extensive childhood trauma or grew up in a deeply invalidating environment.
My personal research and experiences have led me to believe that borderline personality disorder is not a disease, but a cluster of symptoms closely resembling those of complex posttraumatic stress disorder. In her groundbreaking book, Trauma and Recovery, Judith Herman writes that:
. . . in borderline personality disorder, my investigations have also documented histories of severe childhood abuse in the great majority (81 percent) of cases . . . the earlier onset of abuse and the greater its severity, the greater the likelihood that the survivor would develop symptoms of borderline personality disorder.
What Happens When We Use Borderline As An Insult
Not everyone with BPD was abused or assaulted in early childhood. Invalidation or familial instability coupled with biological sensitivity also result in BPD. Still, the vast majority of sufferers are trauma survivors, which means dismissing someone based on his or her BPD diagnosis usually says, "I don't care about your trauma history. All I know is that you're acting crazy and I don't want to deal with it."
Pigeonholing borderline sufferers also increases the likelihood of discrediting reasonable reactions to certain events (Letting Someone with Mental Illness Be Upset). If someone with BPD is upset, people often attribute their very real feelings to the disorder, saying things like, "You're acting like this because of the BPD."
Actually, I'm acting like this because I am a human being. Sure, I'm intense sometimes, but not everything I say, do, think, or feel is a manifestation of BPD. And even if my reaction to something was symptomatic of BPD, it wasn't any less real – it was just different from what most people are used to.
'Borderline' Is Not An Insult and It Shouldn't Be Used Like One
If you can't tolerate me based on my emotional intensity, that's fine, but using my borderline diagnosis to insult me suggests ignorance and intolerance on your part (What Is Stigma?). Do you think I enjoy exhibiting symptoms of a personality disorder? Do you think I thrive off these intense emotional reactions that end up scaring my loved ones away? Trust me, if BPD sufferers had a choice, most would trade in their diagnoses for "normalcy" in a heartbeat.
That said, let's not forget the beautiful things that arise from borderline symptoms. High emotional intensity lends itself to creativity – some borderlines are artists, writers, dancers, and actors. It lends itself to empathy – some of us are therapists, social workers, and volunteers. It lends itself to passion – many of us are activists, loyal friends, and dedicated lovers. Above all, it lends itself to the existence of colorful, dynamic, and multi-faceted human beings.
The world will someday be ready for us, borderline friends.
Find Emily on Facebook, Instagram, Twitter, Google+, and at her blog.
Image by Flickr user Matthias Weinberger.