Why Is Mental Illness Stigma So Prevalent?
HealthyPlace Mental Health Newsletter
Here's what's happening on the HealthyPlace site this week: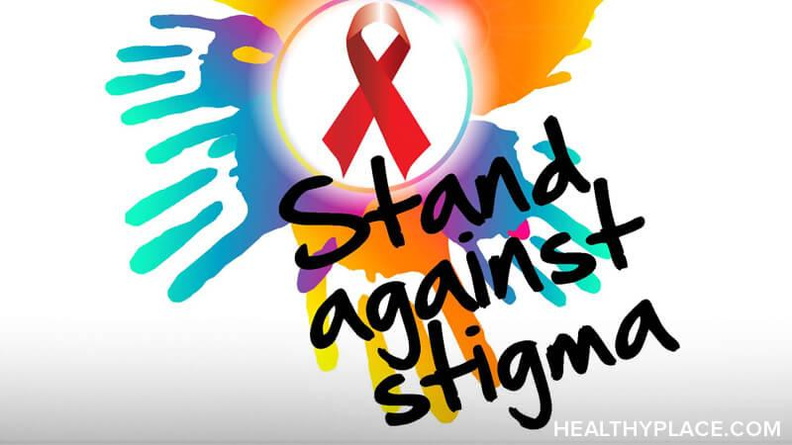 Why Is Mental Illness Stigma So Prevalent?
In last week's newsletter, I asked everyone to send in their response to this question:
"46 million Americans, 1 in 5, have a mental illness. With that many people living with a mental health condition and understanding what it's like, how come there's so much stigma?"
We received over a hundred emails. Here's what some of you had to say:
"Even though many people do know someone with a mental health condition and are indeed compassionate, negative stereotypes continue to flourish. In the workplace, many supervisors and co-workers still assume that a mental health diagnosis implies instability and unreliability. With lack of understanding of mental health conditions, any mention of treatment or therapy can lead to the assumption that the individual hears voices or harbors homicidal rage. ~ Nicole, Community Connections Specialist
"One of the greatest reasons for the stigma of mental illness is the word itself. This word is perpetuated by the psychiatric profession, the DSM and the drug companies to justify the definition of the problem as biologically based and the primary focus of the treatment by medication alone. Of course, no one wants to think of themselves as having a "mental illness"; but having problems in living or having problems with dealing with one's own internal experience, including thoughts and emotions, that is something that we can all identify with. Finding a better term, I believe, would go far in removing the stigma. ~ Cort Curtis, PhD
"As a licensed professional counselor who has struggled with depression, especially SAD, as well as eating disorders, the worst stigma, in my experience, is among the helping profession itself." ~ LL
"I personally don't give a damn, finally, or maybe ever, about what people think when I tell them I have bipolar disorder; it is their problem if that makes them uncomfortable or afraid or full of disgusting fake pity. I take care of myself. They need to take care of their attitudes and prejudices." ~ Connie
For all of you who wrote in, thank you. I'll be sharing more of your responses in future newsletters.
---
---
Share our Stories
At the top and bottom of all our stories, you'll find social share buttons for Facebook, Google+, Twitter and other social sites. If you find a particular story, video, psychological test or other HealthyPlace feature helpful, there's a good chance others in need will too. Please share.
We also get many inquiries about our linking policy. If you have a website or blog, you can link to any page on the HealthyPlace website without asking us beforehand.
------------------------------------------------------------------
Most Popular HealthyPlace Articles Shared by Facebook Fans
Here are the top 3 mental health articles HealthyPlace Facebook fans are recommending you read:
If you're not already, I hope you'll like us on Facebook too. There are a lot of wonderful, supportive people there.
------------------------------------------------------------------
From HealthyPlace Mental Health Blogs
Your comments and observations are welcomed.
Feel free to share your thoughts and comments at the bottom of any blog post. And visit the mental health blogs homepage for the latest posts.
Great Mental Health Bloggers Wanted
We are always looking for excellent mental health bloggers. Interested? Topics, details and how to apply here.
Sharing Your Mental Health Story – Band Back Together on HealthyPlace TV
Band Back Together is a group blog that provides not only health and mental health resources, but allows others to share personal stories of survival. It was started by Becky Sherrick Harks, affectionately known as Aunt Becky. On this week's HealthyPlace Mental Health TV Show, Becky shares her motivation for starting Band Back Together and how the site is working to destigmatize mental illness, abuse, rape, baby loss and other traumas so that we may learn, grow, and heal.
HealthyPlace Medical Director Discusses Possible Role of PTSD in Recent Afghan Killing Spree
Dr. Harry Croft is Medical Director of HealthyPlace.com. His new book is "I Always Sit With My Back To The Wall" - about vets and PTSD. Among Dr. Croft's areas of expertise - studying and working with Viet Nam veterans with PTSD. This past weekend, Dr. Croft was called on by CNN to discuss what may have been behind the recent killing rampage by an American soldier in Afghanistan. Take a look.
If you know of anyone who can benefit from this newsletter or the HealthyPlace.com site, I hope you'll pass this onto them. You can also share the newsletter on any social network (like facebook, stumbleupon, or digg) you belong to by clicking the links below. For updates throughout the week:
APA Reference
Staff, H. (2012, March 20). Why Is Mental Illness Stigma So Prevalent?, HealthyPlace. Retrieved on 2023, December 11 from https://www.healthyplace.com/other-info/mental-health-newsletter/why-is-mental-illness-stigma-so-prevalent
Last Updated: September 25, 2017