When Mental Illness Makes Self-Care Difficult, Shrink It
Here's what's happening on the HealthyPlace site this week:
---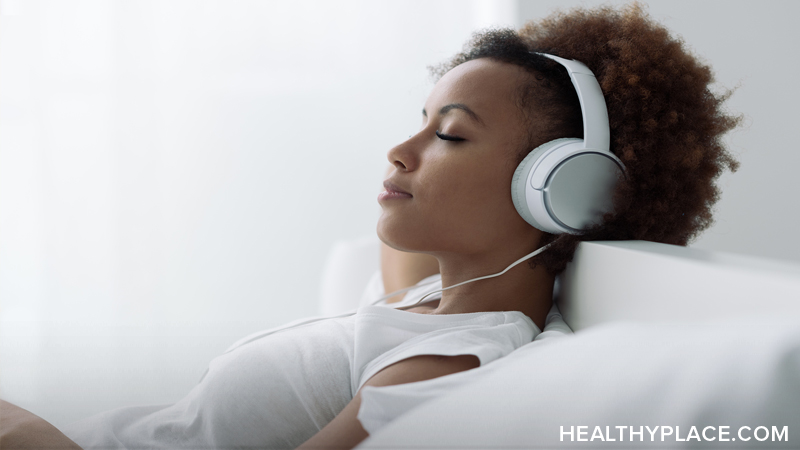 When Mental Illness Makes Self-Care Difficult, Shrink It
Mental health experts speak often and passionately about the importance of self-care because taking good care of ourselves is essential for total wellbeing. However, tending to yourself can be excruciatingly difficult when you're living with depression or any other mental illness.
When mental illness makes it difficult to get out of bed or be active in even the smallest of ways, traditional approaches to self-care, like exercising or making and eating healthy meals, are overwhelming. Dial it back and do little actions instead.
Define a small space around you and make it your temporary fortress.
Clean and tidy your little dwelling space. Draw an imaginary circle around it, divide into quarters, and address one piece a day. In less than a week, you'll have a fresh, positive space.
Devote 10 minutes a day to stocking and organizing your area. Gather healthy snacks you can graze on rather than worrying about cooking. Add easy activities, like a single book to read, a coloring book, and music.
Place a pouch in one corner. Put your phone in it for stretches of time throughout the day to give yourself a break from social media and other activities that can bring you down.
Decorate your space with images that remind you of your goals and values, the reasons you're recovering.
Gradually, expand your circle and repeat the above steps until you're ready to step out of the circle and expand your life. 
Related Articles Dealing with Self-Care and Mental Illness
Your Thoughts
Today's Question: What tips do you have for practicing self-care when you just can't seem to do it? We invite you to participate by sharing your thoughts, experiences, and knowledge on the HealthyPlace Facebook page.
From the HealthyPlace Mental Health Blogs
On all our blogs, your comments and observations are welcomed.
Feel free to share your thoughts and comments at the bottom of any blog post. And visit the mental health blogs homepage for the latest posts.
------------------------------------------------------------------
Most Popular HealthyPlace Articles Shared by Facebook Fans
Here are the top 3 mental health articles HealthyPlace Facebook fans are recommending you read:
If you're not already, I hope you'll join us/like us on Facebook too. There are a lot of wonderful, supportive people there.
------------------------------------------------------------------
Mental Health Quote
"Sometimes we think we want to disappear, but we want to be found."
Read more bipolar quotes.
------------------------------------------------------------------
That's it for now. If you know of anyone who can benefit from this newsletter or the HealthyPlace.com site, I hope you'll pass this onto them. You can also share the newsletter on any social network (like facebook or stumbleupon) you belong to by clicking the links below. For updates throughout the week, follow HealthyPlace on Twitter or become a fan of HealthyPlace on Facebook. Also, check out HealthyPlace on Instagram, YouTube and Pinterest, where you can share your mental health pins on our Share Your Mental Health Experiences board.
APA Reference
Peterson, T. (2020, February 24). When Mental Illness Makes Self-Care Difficult, Shrink It, HealthyPlace. Retrieved on 2023, December 9 from https://www.healthyplace.com/other-info/mental-health-newsletter/when-mental-illness-makes-self-care-difficult-shrink-it
Last Updated: February 25, 2020