Clear Mental and Physical Clutter To Improve Mental Health
Here's what's happening on the HealthyPlace site this week:
---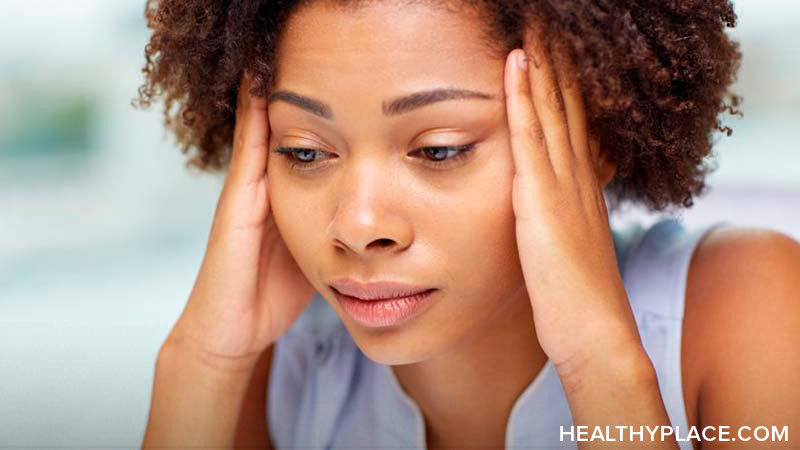 Clear Mental and Physical Clutter To Improve Mental Health
It's frustrating but true: clearing clutter in your mind as well as in the space around you helps you feel and function better, especially when your mental illness symptoms are at their worst. Cleaning up inside and out will reduce the chaos in your head, energize you, relax you, and reduce anxiety and stress; however, this can be difficult and discouraging when you live with mental illness.
Any mental disorder can make organizing and decluttering difficult. Some make it extremely so, such as:
Attention-deficit/hyperactivity disorder (ADHD)
Obsessive-compulsive disorder (OCD)
Depression
Bipolar Disorder
These illnesses can affect the way people think and concentrate, or they can affect energy levels and motivation. Those living with these mental disorders can benefit the most from decluttering and organizing. Try these approaches to make it easier:
Start small, working in one room or one part of the room.
Plan what you want and the steps you need to take.
Use color-coded totes to group similar items.
Play music for enjoyment.
Take breaks. Set a reminder timer if needed.
Ask for help or companionship.
Reward yourself when you complete a task.
Decluttering your environment declutters your mind and positively impacts how you think, feel, and live. It can be a satisfying way to improve your mental health.
Related Articles Dealing with Decluttering and Organizing
Your Thoughts
Today's Question: How you dive into organizing and decluttering when your mental illness symptoms make it difficult? We invite you to participate by sharing your thoughts, experiences, and knowledge on the HealthyPlace Facebook page and on the HealthyPlace Google+ page.
From the HealthyPlace Mental Health Blogs
On all our blogs, your comments and observations are welcomed.
Feel free to share your thoughts and comments at the bottom of any blog post. And visit the mental health blogs homepage for the latest posts.
------------------------------------------------------------------
From HealthyPlace YouTube Channel
I'm Hannah. I Have Bipolar 2
Social Anxiety and Bipolar Disorder: What It Feels Like
What does it feel like when you live with both social anxiety and bipolar disorder? For those who may not be familiar with social anxiety disorder, it is intense anxiety or fear of being judged, negatively evaluated, or rejected in a social or performance situation. Social anxiety disorder can wreak havoc on the lives of those who suffer from it. So you can imagine what it's like having both social anxiety and bipolar disorder. It negatively affects our lives and relationships with others. (Watch Hannah and subscribe to the HealthyPlace YouTube channel for more great mental health videos.)
------------------------------------------------------------------
Most Popular HealthyPlace Articles Shared by Facebook Fans
Here are the top 3 mental health articles HealthyPlace Facebook fans are recommending you read:
If you're not already, I hope you'll join us/like us on Facebook too. There are a lot of wonderful, supportive people there.
------------------------------------------------------------------
Mental Health Quote
"Don't be ashamed of your story. It will inspire others."
Read more mental health quotes.
------------------------------------------------------------------
That's it for now. If you know of anyone who can benefit from this newsletter or the HealthyPlace.com site, I hope you'll pass this onto them. You can also share the newsletter on any social network (like facebook, stumbleupon, or google+) you belong to by clicking the links below. For updates throughout the week, circle HealthyPlace on Google+, follow HealthyPlace on Twitter or become a fan of HealthyPlace on Facebook. Also, check out HealthyPlace on Pinterest and share your mental health pins on our Share Your Mental Health Experiences board.
APA Reference
Peterson, T. (2019, January 14). Clear Mental and Physical Clutter To Improve Mental Health, HealthyPlace. Retrieved on 2023, November 30 from https://www.healthyplace.com/other-info/mental-health-newsletter/clear-mental-and-physical-clutter-to-improve-mental-health
Last Updated: January 15, 2019