Travel Anxiety Tips for People Who Want to Go, but Don't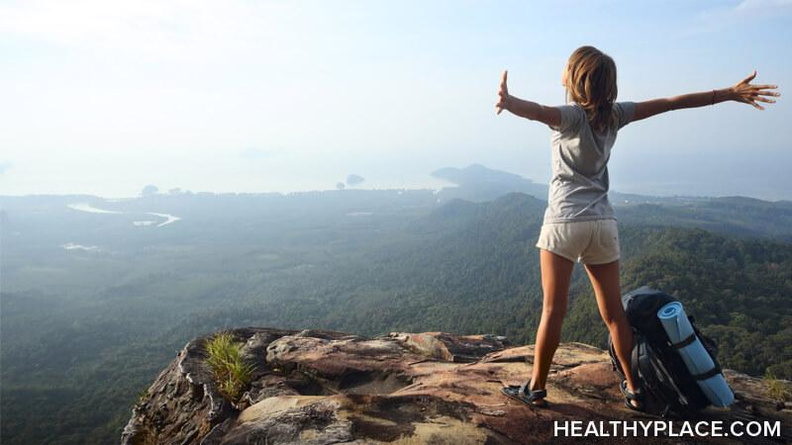 Travel anxiety is a challenge I face, although traveling is one of my favorite things to do. For a while, I would let my anxiety take over and keep me from making new and memorable experiences. As you may know, it can be a little scary to step out of your comfort zone and be out in the unknown. Here are some travel anxiety tips to help you manage your anxiety so you can fully enjoy your travels.
How to Avoid Travel Anxiety
Prepare for Everything
Avoiding travel anxiety can be as simple as creating lists of everything you need to pack for your trip to help you stay focused and feel more in control. Don't forget any medications you may need while you're away. Knowing that you have everything you need will put your mind at ease.
Not only should you create a system for packing physical items, but take some time and effort to prepare how you will deal with your anxiety symptoms. Have a plan of action ready so that if you do start to feel an anxiety attack coming, you can immediately cope. Yoga, meditation, and breathing techniques for anxiety are all helpful tools to cope with your travel anxiety.
Set Aside Money for When Travel Anxiety Requires a Change of Plans
When I travel, I usually try to be frugal. I have learned, however, that this can sometimes increase my anxiety. For example, I've driven 19 hours straight to avoid paying for an extra hotel. Traveling is supposed to be fun and relaxing. To me, it's so worth it to create plans that will allow me to feel that way, even if it is a little more costly.
You may also need the money if you have a bad day and need to unwind. You never know what you will be feeling or what you will need. It's nice to know that you have money set aside in case you decide to change plans along the way.
Step Out of Your Comfort Zone to Challenge Travel Anxiety
Although traveling in itself can be stepping outside of your comfort zone, make sure to do some things you have never done before. For me, every time I conquer a fear I end up feeling so powerful and confident. If I avoid trying new things, I often feel regret.
Take baby steps to get familiar with the feeling of being uncomfortable if you have to. No need to jump out of an airplane on the first day, but maybe you can try a helicopter ride during your trip.
It can be a little scary, but the confidence you gain from new experiences is always worth it.
How often do you travel? What do you do to help reduce travel anxiety on your trips? Share your experiences with me in the comments below.
APA Reference
Eaklor, B. (2018, April 8). Travel Anxiety Tips for People Who Want to Go, but Don't, HealthyPlace. Retrieved on 2023, September 29 from https://www.healthyplace.com/blogs/toughtimes/2018/04/three-tips-to-cope-with-anxiety-when-traveling
Author: Brandy Eaklor