Bipolar and the New Year: Mental Health Goals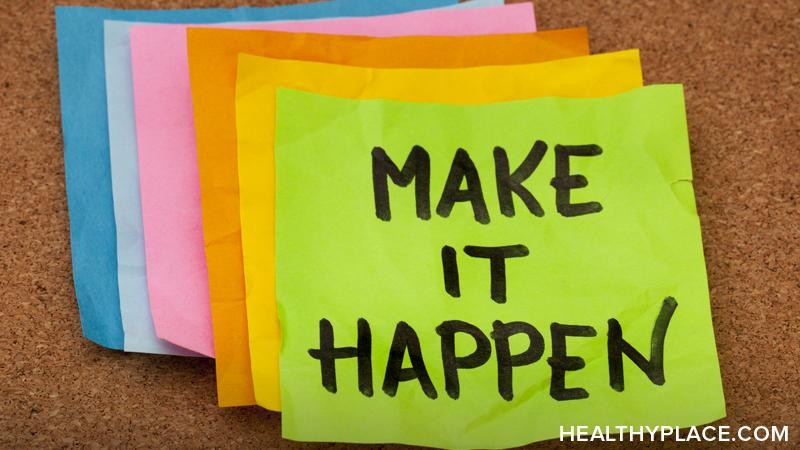 Every year is different, especially when you live with bipolar 2 disorder or any mental health condition. The new year, 2018, is finally here and it is an excellent time to think about some of my mental health goals. Hopefully, this will inspire you to share some of your goals with me.
2017 was a great year, and being the world we live in today, how could I not be grateful. However, it was a year filled with a lot more mood swings than in previous years. It is essential for me to reflect and think about some of my mental health goals as I make my way into 2018.
Mental Health Goal: Improving Body Image
Improving body image is on the top of the list for my bipolar disorder and mental health goals. The extremes of bipolar disorder have always been present, especially in the way I view my body. I struggled with an eating disorder from a very young age all the way up to college.
In 2017, negative body image is an issue that my therapist called to my attention. He felt it was "borderline delusional," and he was right. In 2018, I want to continue finding self-love and gain positive body image.
My body has paid the consequences for my difficulty with bipolar disorder. A couple of things that have had a positive impact thus far:
reading self-help books
performing the exercises and practices suggested by the books
I want to continue reading, practice self-love exercises, and implementing more positive affirmations on a daily basis.
Mental Health Goal: Physical Exercise
In the new year, physical exercise must become part of my daily routine again. This past year, physical activity has been low on my priority list, which is not good for my mental stability. Physical exercise is a necessity when you live with bipolar disorder or any mental health condition.
In 2018, one of my mental health goals is to get back into the routine of physical exercise. Starting in January, I have signed up and paid for two months worth of yoga classes. I am downloading apps on my phone that will show me activities that I can do at home. Lastly, one of my close friends is going to be my accountability partner, which means she will message me on a daily basis to see if I have worked out. I will do the same for her.
Living with bipolar 2 disorder is difficult, and many times our body pays a significant price. In 2018, I want to reestablish the connection between mind and body. I will not place an overwhelming amount of pressure on myself to accomplish these goals or base my success on what the scale reads. I will look at it as an exciting new adventure in a brand new year.
What are some of your mental health goals? Please share your goals with me in the comment section below.
APA Reference
Blum, H. (2018, January 9). Bipolar and the New Year: Mental Health Goals, HealthyPlace. Retrieved on 2023, December 1 from https://www.healthyplace.com/living-with-bipolar-blog/bipolar-and-the-new-year-mental-health-goals
Author: Hannah Blum