Coping with a New Bipolar II Diagnosis and What to Do Next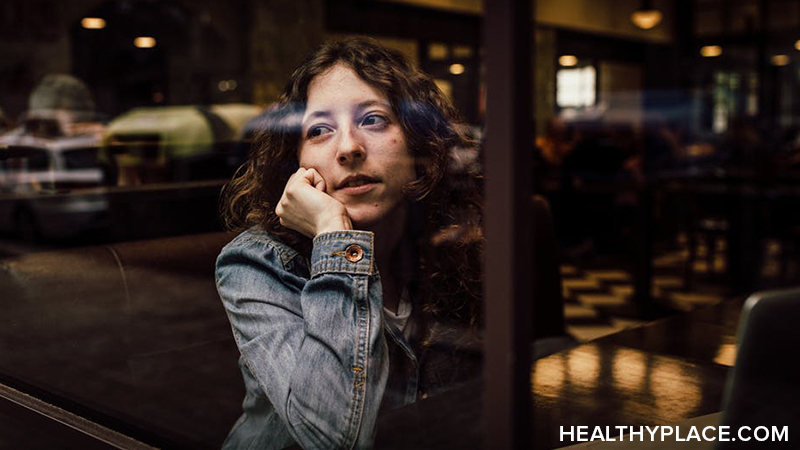 When I was newly diagnosed with bipolar II disorder, I had no idea what to do next or how to cope with it. No pamphlet or online program guided me through the process of dealing with a new diagnosis of bipolar disorder. The worst part was, even though I had finally received a diagnosis and started the process of treatment, I still felt alone.
Coping with a New Diagnosis of Bipolar II Disorder
Coping is dealing effectively with something challenging or difficult. When I received my diagnosis of bipolar II disorder, I had mixed emotions. I was confused, shocked, sad, angry and most importantly I was scared of what my future entailed as someone living with a mental illness. Sure, the doctor gave me the basics but never gave me any hope in living a healthy and enjoyable life with bipolar disorder as an individual. It is almost as if you are put on a road that only leads to a dead end.
As someone living with bipolar II disorder, I am here to tell you that a great life is possible. In my opinion, and based off the knowledge I have gained thus far on my journey living with bipolar II disorder, I believe the best way to deal with a new diagnosis of bipolar disorder is through education and by surrounding yourself with your peers. It is not easy to deal with because we are unsure of what we are dealing with and this is when education becomes essential for someone diagnosed with bipolar disorder. We struggle to cope with our diagnosis because we cannot relate to anyone around us, and this is when getting involved with your peers becomes vital to your success.
What to Do Next After a New Diagnosis of Bipolar II Disorder
The first step is working towards getting the proper bipolar disorder treatment and being assertive. Look at it like a job interview, except psychiatrists and psychologists are being interviewed for the position of your doctor. Go in with questions, and make sure you have an idea of your goals with treatment. Next, begin to get active online and locally with the mental health community. Look for bipolar support groups where you live. It took me five years after my diagnosis of bipolar disorder to get involved with my peers, and when I did, I realized the positive impact it had on my mental health.
In 2018, we have many resources for individuals to learn about mental illness such as mental health blogs, mental health websites and social media platforms where advocates are heavily present. Start following and reaching out to these individuals. I get messages and emails every day from people who have recently received a diagnosis of bipolar disorder. People who reveal to me the benefit of following other advocates online.
In regards to educating yourself, research bipolar disorder as if you were doing it for a school project. In college, when I decided to write my senior paper on mental illness, I was amazed by the amount of knowledge I gained about mental illness past and present. It allowed me to define bipolar disorder on my terms which increased my confidence as someone living with a mental illness.
Coping with a diagnosis of bipolar II disorder is not easy, but it is possible to deal with it effectively.
APA Reference
Blum, H. (2018, June 11). Coping with a New Bipolar II Diagnosis and What to Do Next, HealthyPlace. Retrieved on 2023, October 1 from https://www.healthyplace.com/living-with-bipolar-blog/2018/6/coping-with-a-new-bipolar-ii-diagnosis-and-what-to-do-next
Author: Hannah Blum