Introduction to Nori Rose Hubert, Author of 'Work and Bipolar or Depression'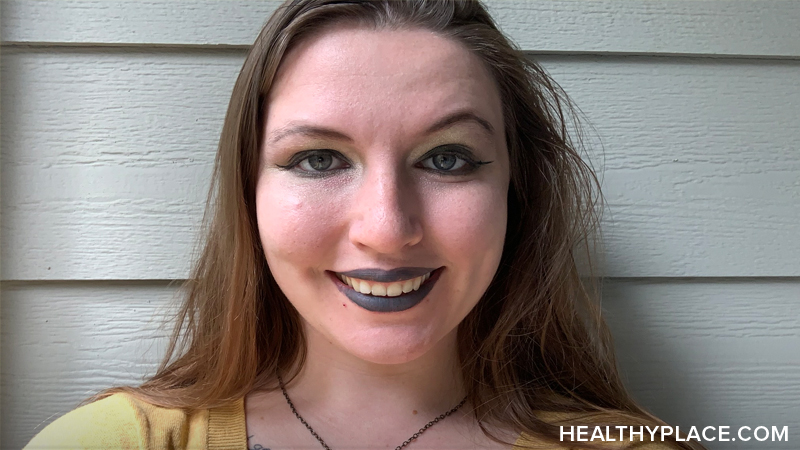 I'm Nori Rose Hubert, and I'm so excited to contribute to the Work and Bipolar or Depression blog at HealthyPlace. I was diagnosed with bipolar disorder type II in May 2019 at age 26, after a lifetime of struggling with my mental health. Although our culture's attitude towards mental illness is slowly changing for the better, mood disorders such as bipolar disorder remain highly stigmatized. I write about bipolar because I want others living with this disease to know they are not alone and that mental illness recovery is possible.
Early Depression in Nori Rose Hubert
I experienced a lot of upheaval and trauma during my youth. I was a shy kid who was routinely bullied in school (by fellow students and teachers) and struggled with the absence of my biological father. I began showing symptoms of childhood depression beginning around age seven. Only a few years later, my mother's mental health deteriorated to the point she could no longer work. (She would later be diagnosed with bipolar disorder type I.) We lived on disability assistance and my grandmother's pension. As I moved into my teen years, I experienced more extreme and erratic mood swings which led to impulsive behavior, self-harm and poor performance in school. Suicidal ideations and sexual assault found me.
Work and Bipolar Disorder in Nori Rose Hubert
Somehow, I managed to pull through. I attended community college and later university and excelled in my studies, lived successfully on my own and developed a strong social circle for the first time in my life. But I still struggled with recurring bouts of depression and abnormal elevation. After graduation, I had a hard time finding and keeping work. The lack of structure and constant financial stress sent me into a spiral of depression, anger and shame. I felt like a character in an old-school cartoon, sprinting in place but never getting anywhere. My husband begged me to see a psychiatrist for a proper diagnosis. When the doctor told me that my symptoms fit the profile for bipolar disorder type II, I went out to my car and cried for 20 minutes. One thought kept repeating itself over and over in my head: My life is over.
But it wasn't. Getting on the right medication and into cognitive behavioral therapy (CBT), coupled with strong social support, was like winter turning to spring. I now have my own freelance writing business, a part-time job I enjoy, and – most importantly – stable moods. I will have to live with bipolar disorder for the rest of my life, but it doesn't have to dictate the course of my life. In spite of everything, I'm grateful for the creativity that so often comes hand in hand with the disorder and for the resilience it's given me to take on just about any other challenge. As the late great Carrie Fisher said, "Bipolar can be a great teacher."
Learn More About Nori Rose Hubert
Watch this video to learn more about Nori Rose Hubert and what she can offer the Work and Bipolar or Depression blog.
What's Next for Nori Rose Hubert with Work and Bipolar?
In addition to creative writing endeavors and running my own freelance healthcare writing business, I am incredibly grateful for the opportunity to blog for HealthyPlace. Starting my own business while living with bipolar has been challenging, but also exciting, and I'm excited to share my experiences with others looking to pave their own way while living with this disease. It is possible to thrive with bipolar disorder – especially when we work together.
APA Reference
Rose, N. (2020, April 6). Introduction to Nori Rose Hubert, Author of 'Work and Bipolar or Depression', HealthyPlace. Retrieved on 2023, November 30 from https://www.healthyplace.com/blogs/workandbipolarordepression/2020/4/introduction-nori-rose-hubert-author-work-and-bipolar-depression
Author: Nori Rose Hubert
I have friends with bipolar disorder and I know how life-altering it can be. Hats off to you for coping with it so well. Can't wait to read more posts by you :)
Thank you! I look forward to creating some great content for you. :)
Leave a reply