5 Tips for Traveling in Eating Disorder Recovery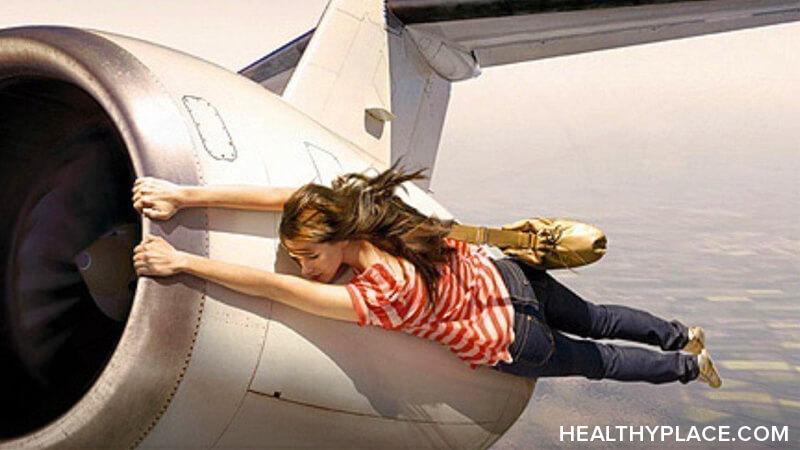 Traveling in recovery from an eating disorder poses some challenges. How big those challenges are will depend on where you are in your recovery. I've recently returned from a week-long vacation to Cuba with my family, and even a decade into recovery, I faced my fair share of hurdles. 
There was a smorgasbord of all-you-can-eat, fried and butter-laden resort foods. Alcohol flowed freely and for free. (I don't drink anymore.) My kids were over-excited and made it difficult to enjoy downtime or sleep properly.
In short, I was out of my element, which I can do no problem for a day or two, but a whole week of wonky schedules and sub-par self-care can throw off anyone in recovery from just about anything. After all, in recovery, managing and controlling your surroundings as much as possible is important, and you can't always do this while traveling.
That's the bad news. 
Prepare Yourself for Travelling in Recovery from an Eating Disorder
The good news is that I knew this disruption would happen and I prepared myself for it. I'd been traveling in eating disorder recovery before and faced these obstacles. I didn't always win the battle, though. 
Thankfully, those of us in recovery don't need to win the battle to win the war. In the last few years, I've been able to enjoy vacations infinitely more because I've prepared myself for traveling in recovery from an eating disorder. 
Today, I want to share a few tips with you so that you can make safer decisions for happier travels--at any stage of recovery.
5 Tips for Traveling in Eating Disorder Recovery
1. Know when to skip it.
If I had gone to this resort in my earlier stages of recovery, there's no doubt in my mind I would have relapsed. I likely would have alternated between starving myself and purging, and though it pains me to admit it, I probably would have drunk too. No, I definitely would have.
Honesty in recovery doesn't come easily, but it's vital. 
So, if you have any major misgivings about traveling in recovery from an eating disorder--if that tiny, squeaky voice inside you is saying it's a bad idea and that you aren't ready--don't go. 
It doesn't matter if you don't get Insta-worthy pictures or if you let down a friend or family member. The people who care about you will understand, and your health is what matters most. 
There will be other trips and you will be able to enjoy them more fully when you are more recovered. Don't rush it.
2. Bring comfort foods.
I'm not talking stews and chili, but bring the foods you can eat that won't make you feel terrible. When I went away, I dedicated half a suitcase to protein powders, vegan protein bars, dried fruits, raw nuts and other healthy snacks. With this arsenal of my comfort foods behind me, if I didn't feel like treating myself, I could just eat fruit and some vegetables at a meal and then top up my nutrient levels with some of my snacks later. 
Less guilt equals fewer problems. 
3. Prioritize sleep.
Many of us think we'll sleep well on vacation, but the truth is jet-lag and travel fatigue can wreak havoc on our schedules. Try your best to get the rest you need to make the clear, healthy decisions on which your eating disorder recovery relies. 
4. Avoid alcohol.
I know not everyone in eating disorder recovery has a reliance on alcohol, but the link between substance abuse and eating disorders is prevalent; so, if alcohol (or any substance) has been problematic for you in the past, don't use it now. I promise you: your happiness can not be found at the bottom of any bottle. Trust me. I've looked.
5. Exercise.
The benefits of exercise for people in eating disorder recovery cannot be undersold. You don't need (and shouldn't) be obsessive about it; but, getting to the gym a few times if possible, going for walks or runs, doing some yoga or a few laps in the pool are all activities that can make you feel better and more confident in tackling the challenges of traveling in recovery from eating disorders.
Have you been traveling in eating disorder recovery? I'd love to hear about your experiences, challenges and triumphs. Share in the comments. 
APA Reference
Ghadery, H. (2020, February 25). 5 Tips for Traveling in Eating Disorder Recovery , HealthyPlace. Retrieved on 2023, December 11 from https://www.healthyplace.com/blogs/survivinged/2020/2/5-tips-for-traveling-in-eating-disorder-recovery
Author: Hollay Ghadery
Thank you for sharing this post. I remember the first time I went on a trip during recovery - I remember feeling a strange sense of freedom that I was allowed to eat a sandwich from a grocery store and that I didn't have to be afraid of the food I didn't know I was going to have to eat. It's good to have the mindset that we can control what we can to be prepared, but we also don't have to be controlled by our ED's rules anymore. Definite freedom in that. I enjoy your writing, so thanks again.
Thanks so much, Rhonda. I'm glad this resonated with you. Recovery can be tricky at first, but you are right: there is so much freedom to be gained. Thanks again for commenting.
Leave a reply