Self-Hatred and Eating Disorders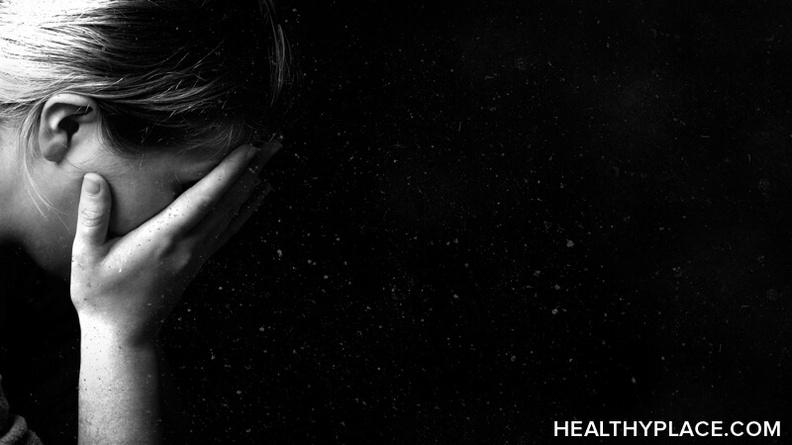 Fat. Stupid. Ugly. Weak. Not good enough.
Self-hatred is a core feeling in many people suffering from eating disorders. Including me.
I've been having an internal war with myself today.
I'm too fat. I shouldn't eat. You don't deserve to eat. Don't be so weak...
My head hurt. My stomach hurt. Even my brain hurt. Eventually I give in, starving. Then...
You're a fat, disgusting pig.
Sound familiar?
I recently finished reading Portia de Rossi's memoir of anorexia and bulimia, Unbearable Lightness. What struck me was how alike our internal voices were.
De Rossi loathed herself. She thought she was fat. She thought she was ugly. And she hated that she was gay.
"You're nothing...You have no self-control. You're a stupid, fat, disgusting dyke."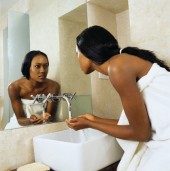 Other than berating herself for being a lesbian, de Rossi treated herself exactly the way I did — and sometimes still do.
I read a lot of memoirs about anorexia and bulimia while completing my master's thesis. Shani Raviv chronicled her unrelenting self-hatred in her memoir, being Ana. This self-hatred almost cost her her family, her sanity, and her life.
I've read old journals that chronicle my self-hatred from an early age. I never felt I was good enough. Pretty enough. Smart enough. Then I became anorexic. The self-hatred became rampant.
I also kept a journal from this time. I would write how much I hated myself. How I was so weak. How I didn't deserve food. How I didn't deserve to live.
The more weight I lost, the worst I felt about myself. That's how it works whether you have anorexia or bulimia or binge eating disorder. The more enmeshed you become in the eating disorder behaviors, the worst you are going to feel, and that includes how you feel about yourself.
Raviv had to learn to love herself in order to heal. As did de Rossi and others. And so will I.
I believe self-love is the opposite of self-hatred, and self-love is necessary for full recovery from eating disorders. Why is that so hard for me? I'm not completely sure. Some days I get it. If I don't love myself, who will? If I don't love myself enough to take care of myself, who will? It is so hard to let go of something that has been a part of me for so long, even pre-anorexia.
I now realize that self-hatred is a trait I can no longer afford to hold onto. I will not be able to fully heal. Each day is still a struggle, but I am fighting.
And winning.