The Link between Substance Abuse and Eating Disorders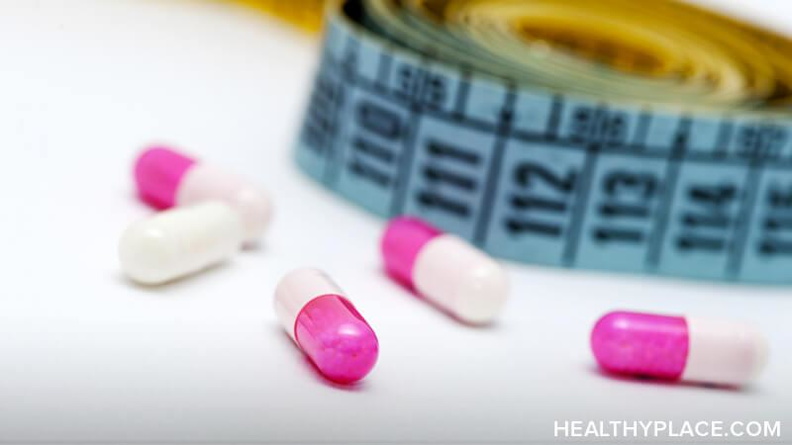 I have always been very open about my past struggles with alcohol abuse and eating disorders. I also struggled with generalized anxiety disorder, panic disorder, and self harm. I often felt like the only one who struggled with so many comorbid diagnoses. The reality is people rarely struggle with only one disorder. We simply do not fit in the pretty boxes of diagnoses, nor are we supposed to.

Statistics on Substance Abuse and Eating Disorders
Data suggests roughly 50% of individuals with eating disorders are also abusing drugs and/or alcohol. There is a strong association between alcohol use disorders (AUD) and women with anorexia nervosa binge-eating/purging type (ANBP), bulimia nervosa (BN), binge eating disorder (BED), & eating disorders not otherwise specified (EDNOS). Also, in general, women with SUD (substance use disorders) have higher rates of disordered eating than the general population. Nearly 35% of alcohol or illicit drug abusers have eating disorders compared to 3% of the general population.
Addictions Comorbidity, Dual Diagnosis
I often think of the perfect storm analogy with addictions and eating disorders. To me they both are ways to manage, control, react and cope with life and its struggles. Yes, there are biological inclinations, and neuroscience is starting to show more links to why we may struggle with the disorders we have, but to me they are a complex relationship that is far more common than I thought when I was struggling. These struggles are dangerous and deadly.
"For many young women, eating disorders like anorexia and bulimia are joined at the hip with smoking, binge drinking and illicit drug use," said CASA president and former US Secretary of Health, Education and Welfare, Joseph A. Califano, Jr. "This lethal link between substance abuse and eating disorders sends a signal to parents, teachers and health professionals- where you see the smoke of eating disorders, look for the fire of substance abuse and vice versa."
I never heard these statistics when I was struggling. My parents never knew it was common when they couldn't find me a residential facility that would be able to treat both substance abuse and eating disorders. These statistics need to be shared because they help not only the people who struggle feel less alone, but they help see the lack and need for research on comorbid conditions.
Struggles in the Treatment of Substance Use Disorders and Eating Disorders
There is a challenge sometimes to integrate treatment for substance use disorders and eating disorders. Some clinicians refer patients out to handle their substance abuse before the eating disorder treatment, which makes sense since substance abuse often can require detox. My first thought is, how much money this will cost a person struggling.
Some clinicians may not be knowledgeable for the treatment of both disorders. There is a science/practice gap between and within the substance use disorders and eating disorder fields. In general, there is a huge need for cross-training & research collaboration between these two fields necessary to identify best evidenced based treatment (EBT). There is also a huge difference in identification and conceptualization of eating disorders and substance abuse disorders.
The Need for Multi-Disciplinary Treatment
When I went to my residential vacation for 30 days, I was in an addiction specialized place. I think it was a life saver for me, helped me get sober, but wasn't everything I needed. When I got out, I went to AA (Alcoholics Anonymous) for several months, got a therapist, a psychiatrist, but had no support with my eating disorders. I wish I had seen a multi-disciplinary team that would have helped me with my eating disorder and alcohol addiction. I didn't know how to eat, how much to eat, how to cope with eating disorder urges. With alcohol or drugs, we can be abstinent, but when we add eating disorders, we have to eat. There are a lot of challenges, and a multi-disciplinary team can help best address the variety of struggles people may be going through.
There is so much more to the comorbidities picture with addictions. People with addictions struggle not only with eating disorders, but with mood disorders, personality disorders, anxiety disorders, etc. I hope with this blog to delve more in the future to create dialogues, and create awareness of them.
APA Reference
Sebelius, K. (2011, June 16). The Link between Substance Abuse and Eating Disorders, HealthyPlace. Retrieved on 2019, July 20 from https://www.healthyplace.com/blogs/debunkingaddiction/2011/06/the-link-between-substance-abuse-and-eating-disorders
Author: Kendra Sebelius
The more I share my story of struggling with multiple disorders, more people share their story with me. I really appreciate you having and sharing your voice. I think recognizing our family history, genetics, triggers, struggles all help as a part of treatment for our struggles. It is important to address all of who we are, and address our multiple struggles and find an individualized treatment plan that works for us. I think a treatment plan modality is really effective for those with co-morbodities. When you have a psychiatrist, therapist, nutritionist/RD, support, mentor, etc it can help in all areas of our life. Sometimes we have to find our own way, and pave our own path through this journey. But it is possible!
I watched the first episode only so I cannot speak with knowledge of the entire series, but I am shocked there seems to be blame on the mother! How outdated is that information???? Seriously frustrating when we are trying to share actual information and awareness of contributing factors to eating disorders. I appreciate your coming here, sharing your voice and vulnerability in your story!
Thank you so much Jennifer. I am finding more and more people who are being open about their struggles with both and absolutely agree that we need a better comprehensive plan. The insurance piece is a huge problem, I know that when I was struggling I was grateful and lucky to have substance abuse because the insurance company covered everything, and hopefully with the FREED act we will start to see eating disorders coverage get the change they deserve as well!
Leave a reply