Schizophrenia, Schizoaffective Disorder, and No Kids
Many people with schizophrenia or schizoaffective disorder don't know what to do when it comes to having children (Impact of a Parent's Mental Illness on Children). If you want to have kids, that's wonderful. You know that having and raising them is challenging for anyone and more so if you have schizophrenia or schizoaffective disorder. I have schizoaffective disorder and no kids; here's why.
Schizoaffective Disorder Is Not Why I Choose to Not Have Children
As far back as I can remember, I thought I wanted to adopt instead of bearing my own children. I thought it was selfish (oh, how childless people hate that word) to bring another child into the world when there are already so many children out there who need parents.
Other than that, I never thought about it too much. But I had a huge wakeu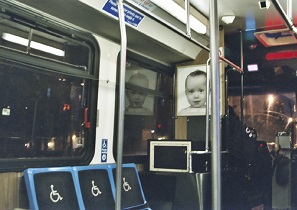 p call that having children might not be right for me during the summer I worked as a camp counselor at the age of 19. Most of the kids tried my patience and some of them didn't like the structured round of activities. I was already depressed and I hated the job. I was so young that this didn't make me think having children might not be right for me, although I already knew that I wanted to put my career before raising a family. For women, that still means some tough choices.
But even before the age of 19, I can look back and see signs that I would grow up to be childfree. I remember one time when I was about 12 and I babysat for an infant. The baby would cry unless I held and rocked him. I thought, "Really?"
I held and rocked the baby for hours. Imagine, I thought, having to do that all night.
I don't remember, exactly, when I formally decided that I didn't want children. An important part was meeting a wonderful guy who didn't want to have children, either. I definitely wanted to get married, even if I didn't really want to have children. I realized that Tommy was the perfect man for me, and we got engaged.
But Schizophrenia and Schizoaffective Disorder Are Good Reasons Not to Have Kids
Even though I have other reasons for not wanting kids, my schizoaffective disorder and generalized anxiety disorder reinforced my decision (Would You Have a Child If You Knew They Would Have Bipolar?). If I wanted to bear my own children, I'd have to mess around with my medication cocktail, which could threaten my life and cause all kinds of worries of the impact of medications on the baby before birth. And even if we adopted, my illness saps the energy it would require to take care of another little human being. I need to take care of myself so much that I don't think I could be a good mother. And that's okay. I am writing this on Mother's Day with a blessing for my mom and all the other mothers in the world.
Photo by Elizabeth Caudy.
Find Elizabeth on Twitter, Google+, Facebook, and her personal blog.
APA Reference
Caudy, E. (2016, May 19). Schizophrenia, Schizoaffective Disorder, and No Kids, HealthyPlace. Retrieved on 2023, December 4 from https://www.healthyplace.com/blogs/creativeschizophrenia/2016/05/schizophrenia-schizoaffective-disorder-and-no-kids
Author: Elizabeth Caudy
Hy I was diagnosed with schizoaffective and I wish so much to have kids of my own and wish to get married would u advise me to consider that or what,what's yr advice on that I would like a reply via SMS caus my email gives me a problem but I will fill in but don't b amazed when it gives u a problem
Thank you for your comment. Getting married and having children is a very personal choice. I would advise you to talk about this with people who know you--like your family, friends, and doctor. Maybe join a support group and talk about it there. Even though I chose not to have children, that doesn't mean you have to make the same choice. Best, Elizabeth
Leave a reply