There's No Cure for Dissociative Identity Disorder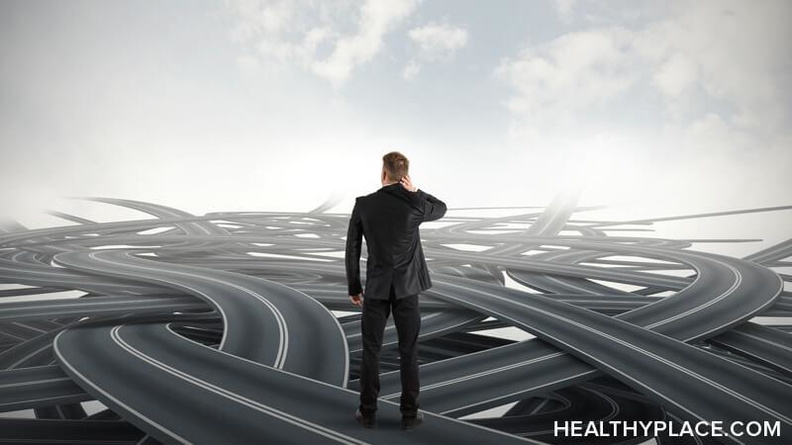 There is no cure for dissociative identity disorder (DID). It is a complex disorder that can be treated, but that doesn't necessarily mean it can be cured. There are several methods of treatment, from medications to therapy. It can take years, but successful treatment for DID is possible. Does that mean there is a cure for DID?
Why Is There No Cure for DID?
Dissociative Identity Disorder Is Not a Chemical Imbalance
Some mental illnesses, like major depression, can be the result of a chemical imbalance in the brain. Medications can be used to correct the chemical imbalance of neurotransmitters in the brain, allowing some people to recover, and essentially be cured, of depression. Though that isn't the case for everyone, a cure is possible.
Dissociative identity disorder, on the other hand, isn't a chemical imbalance. Medications, including antidepressants, antipsychotics, mood stabilizers, and antianxiety medications are commonly prescribed to people with DID. Yet, these medications are used to treat secondary DID symptoms and comorbid conditions, not the DID itself. Dissociative identity disorder cannot be corrected by any medication.
Therapy Options for DID Are Not a Cure
There are several treatment options for DID within the scope of therapy, including trauma therapy, dialectical behavior therapy (DBT), and eye movement desensitization and reprocessing (EMDR). The recommended minimal time in therapy is five to seven years, but many people with DID find themselves in therapy for the remainder of their lives.
While therapy can help people cope with symptoms, manage day-to-day life, and process past trauma, it is not a cure for DID. No matter which methods of treatment a person decides to use, no method is a cure.
Decades ago, psychologists believed the integration of alters was a cure for DID. Years later, many realized that forced integration was actually making people worse. It wasn't a cure; it was a poorly executed treatment method. Although practices have changed and integration is still an option, it is not a cure.
There's No Cure for My Dissociative Identity Disorder and It's Okay
I had a recent interaction with my therapist in which he stated that there was a cure for my dissociative identity disorder. It wasn't the first time I had heard about a cure for DID, but it was the first time a therapist had told me, personally, that I could be cured.
I realize there are still people out there who think the integration of alters is a cure for DID, but it's not. You can process all of your trauma, and integrate all of your parts, but that doesn't make you cured. Even in recovery, there will always be risk. Your brain will be wired to respond with dissociation. You will still be at increased risk for creating alters if more trauma occurs.
Don't think that integration is the magic cure. Don't follow a treatment just because someone thinks it is the best choice. Be realistic. Do what is best for you. There are many roads that can be taken, but none of them will lead you to a cure.
I know my DID cannot be cured, and I'm okay with that. I'm learning how to be a functional multiple. I'll always have DID, but with therapy and time, it will be easier to manage.
APA Reference
Matulewicz, C. (2018, March 30). There's No Cure for Dissociative Identity Disorder, HealthyPlace. Retrieved on 2019, September 23 from https://www.healthyplace.com/blogs/dissociativeliving/2018/03/dissociative-identity-disorder-cannot-be-cured
Author: Crystalie Matulewicz