How to Reduce Anxiety at Family Gatherings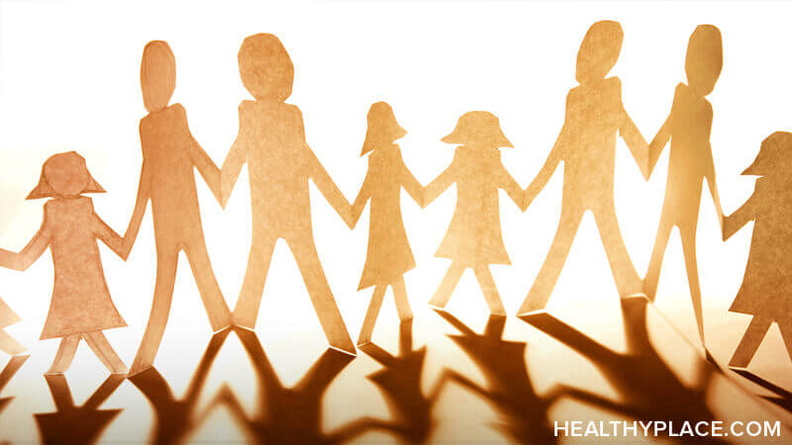 Does anxiety about family gatherings ruin celebrations and holidays with your family? "My anxiety is spiraling out of control. I'm supposed to go to a family get-together this weekend, and I've had panic attacks just thinking about it. I don't do well at these family things. I don't think I can do it." If this lament sounds familiar, you're not alone. Over the years, I've heard this sentiment expressed more times than I can count. There are reasons that family time can exacerbate anxiety. There are also things that can be done to minimize anxiety during these times.

Family gatherings happen year-round, causing misery to many anxiety sufferers. A particularly bothersome time for people in a variety of cultural and religious backgrounds is the holiday season. Family celebrations abound, and for many people, anxiety skyrockets.
Reasons Why Family Gatherings Increase Anxiety
Family holidays aren't always the idyllic scenes greeting cards and television commercials make them out to be. Families are a microcosm of society, and as such, there are different personalities, different roles, different ways of interacting, and different opinions and beliefs.
All these differences mean that family gatherings are sometimes a perfect storm for clashes and criticisms. This doesn't always make for a peaceful, harmonious situation. When differences become intense, anxiety can flare up.
Family get-togethers sometimes involve a huge amount of baggage. Families are a group of people who have a long history together. Any time there is a holiday or reunion, it's common for members to fall into old patterns. The loud, obnoxious uncle who was your harshest critic growing up is likely to continue to see you as a child in need of criticism. Get enough people falling into old, dysfunctional roles, and it's no wonder people experience anxiety attacks or intensified anxiety in the face of this.
Anxiety Increases When Our Sense of Control Decreases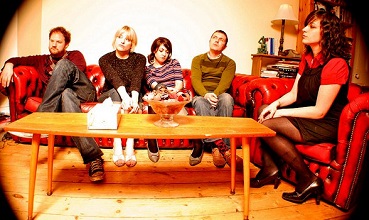 Our family members aren't the only ones slipping into old roles during a holiday or reunion. We have the potential to do the same. Out of habit, individuals often revert to the old feelings and response patterns. When this happens, it's easy to feel like you have no control, no power at all in this family dynamic.
It's imperative for our well-being that we feel that we have some control over our lives, especially in stressful situations such as family holiday celebrations. When we feel that we have no power or control, we begin to feel trapped. Stress increases rapidly, and with it, anxiety and even panic.
Maintain Your Sense of Control to Reduce Anxiety
It can be quite difficult to maintain a sense of control at a family gathering where there is arguing, condescending treatment, and the like. After all, if you're being treated like a child or harassed about your anxiety or personal life; you might feel like a child again, unable to be an equal with the other adults around you.
While it's impossible to control the behavior of those around you, you can take measures to keep your own sense of control and reduce your anxiety at family functions, holiday or otherwise.
List of Ways to Reduce Family-Related Anxiety
Find an ally. Is there someone in your family who is a supporter rather than a critic? Or do you have a friend that could accompany you to the gathering? Find someone positive, and focus your attention and energy on him or her.
Set limits. You can't control how someone will treat you, but that doesn't mean that you have to take everything that's dished out. It's okay to speak up for yourself. If doing that will worsen your anxiety, then give yourself permission to walk away. Then steer clear of the offending person as much as possible.
Bring a comforting distraction. Having a book, a craft to do, a crossword puzzles, etc. can help you escape. Go into another room and get lost in your distraction. People following you around? Go into a bathroom. People aren't likely to bother you there!
Focus on what is good. Even if it seems like there are more anxiety-provoking things at your family holiday than there are calming things, if you pay attention, you're likely to find at least one or two positives. Maybe take the kids into another room and read to them. Occupy yourself by preparing part of the meal or setting the table. Doing something even slightly enjoyable will calm your mind and reduce anxiety.
Anxiety can spike during the holiday season or any time throughout the year when we have to endure family functions. Understanding what's happening and taking measures to make it through can increase your sense of control over the situation and decrease your anxiety.
Connect with Tanya on Facebook, Twitter, Google +, LinkedIn, her books, and her website.
APA Reference
Peterson, T. (2014, November 20). How to Reduce Anxiety at Family Gatherings, HealthyPlace. Retrieved on 2023, December 6 from https://www.healthyplace.com/blogs/anxiety-schmanxiety/2014/11/reducing-anxiety-at-family-gatherings
Author: Tanya J. Peterson, MS, NCC, DAIS
I am 30 years old and suffering from anxiety attacks because of my family. I have a lot of other stress going on at the moment (working full-time, getting my masters part-time) but thinking about hanging around with my family brings it to another level. My cousin (first on my mother's side) is getting married this weekend. Because there has been a major falling out with my parents and me about my boyfriend (ongoing for almost 3 years now), we haven't really talked a lot over the past few weeks. So I completely forgot about this wedding and planned a beach trip with friends and my boyfriend. Now I'm faced with a choice: go to the wedding with my family (obviously the boyfriend is not invited) or go to the beach with friends and boyfriend. I'm so worried about what each party will think that I cannot determine which choice will actually be best for me. My parents will continue to renounce me because I chose my boyfriend over them, and my boyfriend will be disappointed/extremely hurt that I keep choosing my family over him. I feel like I'm in a no-win situation here. My anxiety is at its max as I had to leave work early yesterday because of an anxiety attack. Any advice would greatly be appreciated.
I have struggled with family events for years and feel I am seen as a spoiler by my relatives. I have a 6 year old daughter who enjoys these events so I always try to pull myself together but it doesn't always work. I have always managed to get my daughter to these events though I fear that she will choose my family over me one day. I have many problems with my partner. He feels I make a fuss out of nothing and when I said that perhaps I have panic attacks he dismissed the idea completely. I am a high school teacher so I have to overcome my anxiety every day but I have become knowledgeable with my subject which gives me confidence and the structure of the school system helps me. I feel that my family think that the fact I get up every morning and go to work means I care more about money than them. My family home was a very chaotic place growing up and I was often in the middle of family difficulties. My siblings resent my negative memories of our/ my childhood and I was ostracised by them for a while and quite visciously harassed by one brother who is think struggles mentally to a degree. I have found things harder since my other brother and sister have had babies and everything is more chaotic. I worry that I am just am attention seeker. My parents were good people but they were young with 6 kids and many younger siblings to look after.
Sorry to bother anyone who reads this, but maybe talking about this will somehow help. This year my grandma moved houses and this one is bigger so that's good. But I have too much anxiety about being found hiding away from everyone and so instead end up still in the room with everyone while silently freaking out. I usually bring a book but I can never actually read it in the presence of others so it's really just a crutch. But sadly at some point at every family gathering someone will ask/tell me to put my book away and come socialize. And sadly for some reason my social anxiety is the worst when around my family especially since when I was like 6 or something my cousins always left me out of everything. So that makes everything even worse because they're my family and I'm supposed to be 100% comfortable with them. I also am vegan so of course everyone feels the need to debate/make fun of me over it. Which usually ends with me finding a place alone and trying not to cry. SO that's fun.
I'm pretty sure I have S.A.D (Social Anxiety Disorder) but it's self diagnosed because I haven't told my parents or anyone except for one friend and I only told them I have a little bit of social anxiety so no one knows not to critique me or force me to socialize and even then I bet my cousins wouldn't understand because they don't like me for some reason.
With all that said, I have to go to the family gathering tomorrow and there will be presents and stuff and I wish there wasn't. Oh and also there will be a santa who gives everyone one present and we have to sit on his knee and just that causes even more anxiety. I'm just already freaking out over this. I'm kinda thinking about faking being sick just to get out of it. But i missed my uncle's work lunch thing this year due to actually being sick so if i'm sick again then they may think i'm skipping and that i'm a horrible person and me staying home would cause one of my parents to stay home and they took off work for this gathering so i'd feel bad and just ugh.
I wish I was mute. Then no one would expect me to talk to them. But me going selective mute would cause even more problems and idk.
And no I don't really have any close siblings or family memebers to hang around with.
There is one positive to this though. My grandparents have a small dog who let's me pick him up and cuddle. But I have two dogs at home who i'd rather be with.
If anyone has any advice it'd be appreciated. Thanks for reading this.
Hope you all are doing okay. If anyone needs someone to talk to I'm here.
Peace
I have severe social anxiety. My family can't seem to understand or remember. I am yelled at through my bedroom door and basically criticized for not socializing. Relative knocks on door to say they will see me later and talk to me. All this has been making my heart race, and I feel like I can't breathe. I've been hiding in my room for almost 3 days. I try to wait until everyone is asleep to go out to buy food, but tend to fall asleep and miss my window. I am hungry, tired, thirsty and have to use the bathroom really really bad. I fear being seen on daily basis. I don't know why suddenly people think xmas is different. And the dwell on it. And then tell me they will be back later to talk to me. This is by far the most anxiety causing thing. I am thinking of ways I can harm myself to end up in the er. But then, social anxiety prevents me from going to the er. I am sweating, and shaking and all I can feel is the embarrassment. I wish people would leave me alone and not pressure me into soicalizing. Why don't they just email me? That is so much easier than face to face. Oh. I thought it would be a nice quite xmas and new years alone. This is awful. I don't know what to do. I feel like a prisoner in my own home. Thinking of ODing on benzodiazepines and pain meds for the rest of the time relatives here. Not to die, but enough to make me sleep for about a day. I can't think of anyway out of this.
In just over a month's time, there will be a gathering of the clan in a hotel. At least there, I can politely excuse myself and withdraw from the company when and if it all gets too much. Being the in-law, I often feel like the "outlaw" of the family, but make the effort and go to save face. Of course having social anxiety anyway doesn't help at all, but keeping quietly in the background and not staying too long gets me through.
As a child I loved family gatherings. At about age 12-13 my parents separated and soon divorced. Then family gatherings were splintered contentious affairs.
As an adult I tried my best to be a good family member and enjoy some happy times together - to put the past behind.
However I have come to the realization that it requires EVERYONE trying to put the past behind, not just me.
When I go into family situations now I feel like a goldfish in a bowl. I have so much stress and anxiety I could explode. I am single and have no boyfriend to bring along as a "wingman". I feel so vulnerable and out of place I cannot wait to leave.
I stopped going for many years because there was so much fighting I couldn't stand it.
Eventually the family started inviting me again and stopped the fighting and yelling. I still just sit quietly and wait for it to be over. I avoid most events. My siblings have all been married, divorced, have kids, etc.
I am the only single one. I want to die from loneliness in a room full of my blood relatives who have no idea what is going on in my daily life, and really no concern. I only hear from them when there is a gathering, maybe once a year. I dread going there. I try to sit quietly and pretend I am invisible until it is over. Sometimes I try to make polite conversation but find I have little to say that is of any interest to anyone there. They are like strangers to me. I do not go very often. Only to funerals, baptisms and weddings if they are not far away.
I got a late (email on the morning of - after I had gotten home at 3 am from work in the morning) for a Thanksgiving Dinner that day. I awoke about 2pm, had some coffee, hung around.
I finally checked my email and saw this "invitation". So I called, texted, no reply. Since it was near my apartment I decided to drop by - it was my brother's apartment and he suggested I come by as my niece would be there as well.
When I arrived his new girlfriend greeted me at the door. I explained to her that I had just gotten up a few hours ago and only read the email invitation. No time indicated , formal or buffet - nothing - but thanked her for inviting me. They had just finished dinner so I asked if I could bring a plate home and join them for coffee. "No doggie bags" was her reply. So I sipped on some wine, drank the coffee and talked with my niece. I felt very unwelcome. Why did they even invite me?
This is pretty typical of my "family gatherings". I am the "extra person" they feel obliged to invite. I always feel like they hope I won't show up or that I will leave soon.
I rarely attend unless funeral, wedding or baptism. They can't really throw you out of a house if worship.
I haven't been to a family reunion since the early 1960's and have never in 43 years been to a high school reunion. For me, nothing brings on the panic like those events. I feel like I'm doing everyone (including myself) a big favor by not attending.
Hi. I have anxiety problems during family gatherings, too, but my problem is more of a daily thing. I'm currently living with my mother and aunt with my 2 daughters and little brother. We have dinner together every night. While I don't have a problem most of the day, during dinner time we are all in the same room eating together. This is supposed to be healthy for many reasons, but every night it causes a panic attack in me. Everybody together, talking all at the same time, asking for things, fixing the kids plates, carrying on conversation together, etc. is extremely overwhelming to me instead of being a pleasant family meal. I can't breathe, and it sounds to me like everyone is screaming in my head. I want to lash out and it's all I can do not to completely freak out. I hate dinner time anymore and I dread meals together. I don't know what to do.
Good tips. I can def use. I actually have already done some of these for years to help my anxiety.
You forgot to mention HISTORY, in my family there were child abusers & at festivities we all had to kelp 'pretending' with nowhere else to go. It's was for me like being abused all over. Without one Ali by my side - family gatherings are still threatening for me as a senior, don't know why I worked so hard for so many years to try make it work - it was never going to.
Leave a reply