The Worst Panic Attack Ever and What It Felt Like
A few days ago, I had a panic attack and I can safely say it is the worst one I have ever had. Panic attacks and anxiety, in general, are nothing new. A couple times a month, I will succumb to the anxiety that builds inside me. There are also anxiety triggers that hang over my head and surprise me from time-to-time. But the room spinning, fight or flight, lose consciousness type of panic attacks I thought were long in the rearview mirror. It's good to know, even after all these years, anxiety can still surprise me.
When I agreed to write this blog, I decided pretty early on I wasn't going to write the "what does a panic attack feel like" article. It has been years since I have had an incredibly serious panic attack and many bloggers all over the Internet have covered this topic. I truly felt as though I had nothing to add. This panic attack (Panic Attacks Explained Simply), however, gave me fresh insight and I decided to join the proverbial club.
What Leads Up to a Panic Attack?
When I woke up that morning, nothing was amiss. I had slept well the night before and the previous evening. I had received my second-ever standing ovation at an event. I even managed to win the 50-50 raffle. My morning routine was normal and I even had the added benefit of working from home that day.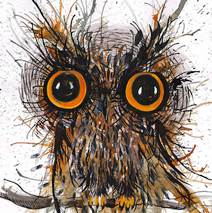 The morning's activities were boring, but productive. I did a lot of research, sent a ton of emails, and got things together for my afternoon meeting. This meeting was with a woman I have worked with for years and is one of my best friends. I didn't even bother to find a decent shirt; the crumpled up and stained hoodie would do. We are comfortable around each other. I had even gone out earlier for my morning soda pop and was receiving kind emails from the people at the event the night before.
She arrived and we started working. We were sitting there going over various things when she noticed I was repeating myself and having trouble putting together sentences. These are telltale warning signs of panic attack. I began sweating and my heart began to race and finally she said, "You're having a panic attack, aren't you?"
What Does a Panic Attack Feel Like?
I acknowledged that I was and we agreed to take a break until it passed. In my world, racing thoughts, profuse sweating, and rapid heartbeat are a minor glitch on the radar. Worthy of taking a break, yes, but nothing to be concerned about. So we just went to the living room, she got me some "anxiety reducing pretzels," and we started watching mindless television to pass the time.
Once the first pretzel hit my lips, I honestly thought it was almost over. It always has been before. My mind, however, started to fill up faster-and-faster. I could "see" thoughts and even process them, but not in any way that could be communicated. I was having, without exaggeration, at least 10 competing thoughts at the same time.
My heart rate continued to accelerate, the sweat was now pouring through my hoodie and jeans – literally soaking them through. My heart was racing so fast that it felt like one constant push, instead of a series of beats. My vision began to blur and my body felt so heavy that I was unable to move.
The last thing I remember thinking was that maybe I wasn't having a panic attack at all. I may literally have been having a heart attack.
The next thing I remember was my wife waking me up. I was confused. I was in bed, sticky from being soaked in sweat, but my heart was beating normally and my thoughts were settled as they are supposed to be. I asked how I got to bed, where my friend was, and if I was okay.
I was filled in on the events that happened after I passed out. Evidently, I had come to rather quickly, although I was confused. I was asking questions about things that happened years ago, but it was obvious I thought they were happening today. I was led upstairs to my room and put to bed where I fell asleep quickly. My wife woke me up about two hours later to check on me.
This panic attack was so bad, it literally knocked me out.
I'm in Recovery But I Still Had a Panic Attack
After I got up, took a shower and changed my clothes, I thought about many things. More than anything, I was stunned this had happened. I am living well, relatively normal, and panic attacks this bad were supposed to be a thing of the past. I just couldn't get over the fact that I'm in recovery, but I still had a panic attack.
I am doing very well and I have a lot to celebrate and be proud of. On any given day, I will experience symptoms and work through them with the precision of a diamond cutter. I have to keep in mind that some things are just out of my control. Setbacks are part of recovery.
It is important that I remember, and we all remember, we live in recovery with and not in recovery from panic and anxiety.
More Helpful Panic Attack Information
You can find Gabe on Facebook, Twitter, Google+, LinkedIn, and his website.
APA Reference
Howard, G. (2014, November 19). The Worst Panic Attack Ever and What It Felt Like, HealthyPlace. Retrieved on 2019, July 20 from https://www.healthyplace.com/blogs/anxiety-schmanxiety/2014/11/the-worst-panic-attack-ever-and-what-it-felt-like
Author: Gabe Howard