Ten Ways to Get Rid of Generalized Anxiety Symptoms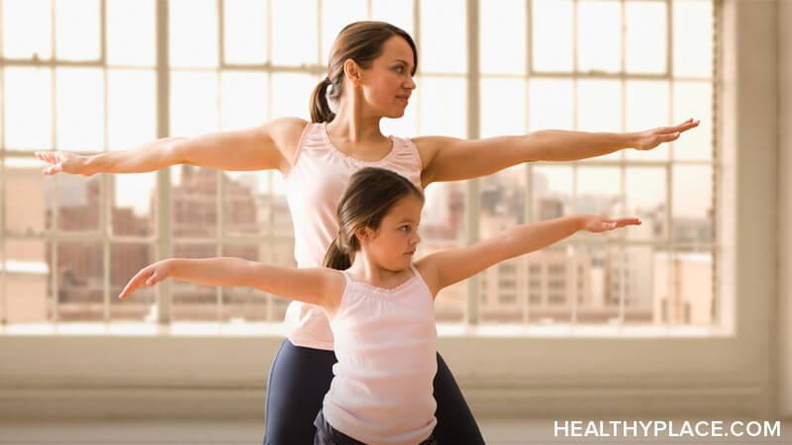 I know you want to get rid of generalized anxiety disorder symptoms. Keep in mind that anxiety can be treated in the short term, but long-term treatment and practice of new skills is what it takes to get rid of anxiety altogether. Today we'll discuss ten activities that get rid of generalized anxiety in the long term.
Get Rid of Generalized Anxiety Symptoms
1. Write a list of what you know is true. Write down things that you know through logic that counter what the anxiety is telling you (With Anxiety, Are Your Thoughts Trustworthy?). For example, "I can handle going in the store. I have done it before." Or, for a child, "I know that my mother won't forget to pick me up." etc.
2. Read the list 2-3 times a day. By knowing your arguments, you will be less afraid of anxiety when it comes. Anxiety makes us forget what we know, making us vulnerable to believing anxiety's lies. Having read the list repeatedly, our knowledge and trust in ourselves will not falter. The information will be up front in our brain and assuage the anxiety.
3. Do some yoga and meditation. Even if your anxiety is from trauma, spending some time in your body rather than in your head is the one of the best things you can do to recover.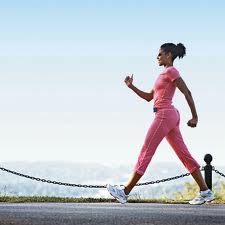 4. Exercise. Movement increases your endorphins. Hormones are released from the bottom of your feet as you walk, so walking is a win-win. Plus following through on a commitment to walk will build confidence, countering anxiety. Even better: walk with a friend. Connection counters anxiety.
5. Pinpoint areas of stress in your life and figure out how to change them. This could seem impossible but we always have control over our response to problems. A counselor or a good friend might be helpful for this.
6. Try an alternative healing practitioner. For example, Ayurveda, acupuncture, chiropractic, homeopathy, aroma therapy, shamanism, and massage therapy all have something to offer people with anxiety (Alternative Therapies Effective For Anxiety). It is also a positive action to care for ourselves by doing something new. Just the action empowers us, gives us confidence that we can do something and this alone helps.
7. Spend time with people. Chatting and laughing with others will help you feel less anxious. You can see that fears are common and not feel so bad about yourself. Also, when many people are gathered there is often fun and laughter. You cannot laugh too much!
8. Create a routine. This is one of the best things you can do. Go to sleep and wake up at the same time everyday. Eat and exercise at the same time. Meditate at the same time everyday. This helps steady your mind, but also gives confidence to your emotions. In other words, you feel in control.
9. Do not avoid doing things. Procrastination tells anxiety that it is winning through. Contributing to others often takes us out of ourselves (Improve Your Mental Health by Contributing). Even on the worst days, you can do something for yourself that helps you break anxiety's hold on you (Despite Paralyzing Anxiety, There Are Ways To Move)
10. Practice affirmations. Often Anxiety puts pictures in our mind about how we are going to freak out in a certain situation. Change the picture. See it differently. See yourself calm and happy. Do this on purpose 2-3 times a day, especially when you are calm. Don't wait until you are panicked to do this! You are retraining your mind to have new associations. Literally changing the cells in our brain, the way they accept peptides. Be patient. Keep it up. After a while you will notice a big difference (Using Targeted Affirmations To Cure Anxiety).
Considering anxiety medication for treatment won't stop generalized anxiety, but perhaps deciding to take anxiety medication will. In the next post, I will discuss medicine for anxiety.
There is unlimited ways you can help get over anxiety, which ways have you used?
See Also: Ten Tools That Help Relieve Panic Attacks.
I blog here: Heal Now and Forever Be In Peace
share here: Twitter @JodiAman, Google+
and inspire here: Facebook: Heal Now and Forever Be in Peace.
APA Reference
Lobozzo, J. (2012, May 9). Ten Ways to Get Rid of Generalized Anxiety Symptoms, HealthyPlace. Retrieved on 2023, December 11 from https://www.healthyplace.com/blogs/anxiety-schmanxiety/2012/05/ten-activities-to-get-rid-of-anxiety
Author: Jodi Lobozzo Aman, LCSW-R
You are a really persuasive writer. I can see this in your writeup. You've a way of writing compelling info that sparks significantly interest. ceddebkdfeke
Neat blog! Is your theme custom made or did you download it from somewhere? A theme like yours with a few simple tweeks would really make my blog jump out. Please let me know where you got your design. Thanks deecgdeddgeb
I HAVE BAD ANXIETY WHICH IS ON EVERYDAY I TAKE Clonazepam HALF PILL IN MORNING AND HALF IN THE EVENING I HAD ENOUGH WITH THIS MEDICATIONS I WANT IT TO GO AWAY AND MY THOUGHTS TO BE NORMAL AND ME BEING A HAPPY PERSON SOMETIMES I FEEL VERY HAPPY AND THAN IT STRIKES ME FROM NO WHERE I GET NERVOUS AND SHAKY AND DIZZY AND ALL THESE THOUGHTS I CAN EVEN TELL ANYMORE AND I AM FIGHTING IT EVERYDAY BUT I KNOW THAT IT'S JUST ME AND MY BRAIN ! I TOOK XANAX FOR A YEAR AND THANK GOD I HAVE BEEN 6 MONTHS XANAX FREE WHAT CAN I DO TO GET RID OF IT FOR EVER AND JUST BE ME PLEASE ANY ADVISE
m suffering from morning anxiety tension headache from last 9 months and m under treatment of a psychiatrist . M taking medication from last 9 months. Also m going to counselling centre. but the anxiety is still there.M doing relaxation daily which taught by my counsellor.My thought process comes on right track but only problem is morning anxiety and headache. daily atlest 1 hour i used to play table tennis.if u have any other suggestion please tell.
In addition to anxiety felt during the day and evening being bad for blood pressure, that can lead into not being able to sleep at night because of stressing about all that we're thinking about. It's a vicious cycle, but you need sleep to help your body overcome the anxiety and to heal anything else going on.
While the trick I've found only solves the problem temporarily, it is a way to relieve stress from the mind long enough to get to sleep. Even tho they say to turn the tv off an hour before going to sleep, I've found that watching a light-hearted tv show that makes you laugh helps. My favorites are oldies but goodies, like "My Three Sons" or "Frasier." A crime or drama doesn't do it for me as far as helping to get to sleep - but just letting go even for just a few minutes before going to sleep helps. Then make the decision not to think about anything issues afterwards.
I like the suggestions especially about exercise, being with other people, and staying in a routine. Writing is suggested in the article, but maybe write down what each anxiety is, and then logically try to work out a plan to counter it.
Many anxiety sufferers experience a variety of scenarios created by 'what if' thoughts; these can often be about health but may also be about harming oneself or another person or maybe about sexual themes. All of these thoughts are the product of the anxiety reaction and should not be feared.
Get moving...Instead of sitting around thinking about how I feel, I just get moving. The effects are fantastic. During my walks I practice "no thought".
When You realize you are no longer present ( in though) you automatically become present.It helps stop anxiety momentum.
Cheers
Frank Foster
Queensland, Australia
[...] How do you get rid of anxiety? [...]
[...] Do something! Actions help a person feel empowered and this obviously has an adverse effect on panic attacks, [...]
[...] Get in touch with your 5 senses to help you stay in the present moment. For example: Look at the woven pattern in a piece of cloth. Focus closely on the breath going in [...]
Anxiety as common and unpleasant emotional experience tight everyone, but not in the same way and strength. When it destroys our daily activities, then it should take any action, in order to avoid its numerous damage consequences for our general well-being. Among them certainly, are Your ten recommendation activities. As You noted, there are unlimited activities that help us to overcome this unkind feeling. In this way, I would to stress the necessity of active dealing with anxiety in order to soften the psycho-somatic suffering. Otherwise, we would to face with many bad personal, professional and social repercussion.
I have found that a family member triggers anxiety for me. Their problems are so overwhelming I can't imagine living like that, and just thinking about their problem clouds my thought process until I can't think straight. It takes days to overcome a phone call from them. I do my best to avoid, because I don't want to hurt them.
Jodi, Really great suggestions. I am finding that a routine is very important to me.
I like your point that when we're feeling anxious, we're not trusting ourselves. For the first time, I've been thinking about how I don't trust myself. Following at least some of your suggestions will help me begin to trust, I hope.
Exercise and Clonazepam are the only things that work for me.
For me, like Nikky, in your article, the routine is really important. It is too easy sometimes when we experienced prolonged anxiety to begin to lose track of our daily routine. In depression the routine is more or less removed from the individual. Such as getting ready in the morning, having a shower, shaving if male or applying makeup if female... and sometimes visa versa :)
Just crawling out of bed and throwing same old clothes on shows that you are starting to care less about yourself.
Affirmations can be really powerful over time but I find that if the individual doesn't believe in them then they can be rejected in the mind. Best time for them I believe, is just before falling asleep or just after the moment you wake up when the mind is highly suggestible.
Very interesting points! I do apply some of them, others I never do (exercise).
My favorite points that work best with me, is helping someone, talking to people, the routine. A routine is not necessarily something difficult. It is as simple as a text message saying good night right before bed time. It works better than tranquilizers!
Leave a reply