Medicine for Anxiety
Are You Deciding Whether to Use Medication for Anxiety?
Today, we are joining the American Psychological Association Mental Health Blog Party, trying to decrease stigma and bring public awareness to mental health issues. Anxiety medication and deciding whether to medicate your anxiety are important issues!
Many people ask my recommendation when deciding to use drugs to manage their or their children's anxiety symptoms. I cannot give a recommendation since I am not an MD but I do have an opinion!
The best way to make this decision is to weigh the risks and benefits of taking the medication. And to do this, you'll need to gather some basic information.
Which Medications Are Used to Treat Anxiety?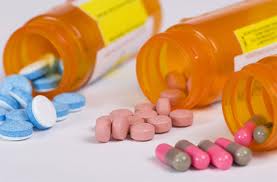 The most often prescribed medication for anxiety are SSRIs (selective serotonin reuptake inhibitors), also known as "antidepressants." SSRIs like Prozac, Lexapro, and Zoloft take a few weeks to start working and many people have great luck with them. For some people, anxiety increases in the first few weeks of taking an antidepressant, but is relieved thereafter.
SSRIs have been around for 60 years and are considered to have fewer side effects than other types of antidepressants.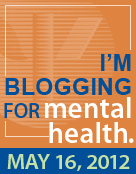 Another type of medication is called benzodiazepines, which go to work to relieve anxiety almost immediately after they are taken. These include Xanax (alprazolam), Valium (diazepam), Klonopin (clonazepam), and Ativan (lorazepam) You can find a complete list of anxiety medications here. These work within 15 minutes or so by slowing down brain activity. Don't operate a vehicle with these medicines, please!
All of these medications have some side effects, which can show up differently for each person. (Always consult your doctor when you are going off them.) While there is a general way they work, each person feels them differently. Often people find out what is right for them through trial and error. Talk to you doctor about this!
Remember: Medication is Not an Anxiety Cure
It just stops the symptoms. If the risks of anxiety are so high (you cannot function, leave your house, or want to die), medication might be a great way to take the edge off so you are able to work on your anxiety. Also, knowing you have an anti-anxiety medicine to take if need be, can take some of the fear of anxiety away. So its presence can help whether you take it or not.
Chemical Imbalance Myth
Pharmaceutical companies want us to believe that we have a chemical imbalance in our brain and we need medication like a diabetic needs insulin. This is a marketing tactic. It has done great things to reduce stigma, but it also makes people think they cannot get rid of their anxiety on their own.
In reality, our brain chemicals are changing constantly, every moment, according to our mood and body's reaction to stimuli. "Balance" is a relative word. Yes, these medicines act on that chemistry, and in most incidences improve our mood, but we can also change our brain chemistry with our thoughts, nutrition, and actions.
There are also herbal supplements for anxiety you might want to consider and other activities to do to help get rid of anxiety.
What do you think about taking medicine for anxiety?
By Jodi Lobozzo Aman
I blog here: Heal Now and Forever Be In Peace
and here: Anxiety-Schmanxiety Blog,
share here: Twitter@JodiAman, Google+
inspire here: Facebook: Heal Now and Forever Be in Peace,
Get my free E-book: What Is UP In Your DOWN? Being Grateful in 7 Easy Steps.
APA Reference
LCSW-R, J. (2012, May 16). Medicine for Anxiety, HealthyPlace. Retrieved on 2019, August 17 from https://www.healthyplace.com/blogs/anxiety-schmanxiety/2012/05/medicine-for-anxiety
Author: Jodi Lobozzo Aman, LCSW-R
Hello Karas,
Thank you for your very informative, very helpful comment. You've shared a lot of practical ideas that are very likely going to help/inspire many readers.
Joanne,
I agree they are overprescribed. You misunderstand me, we are essentially saying the same thing. I was saying that many doctors tout that they have "low side effects." I wanted people to know this is <em>relative. </em> This doesn't mean they have low side effects, this means compared to something like chemo that has high side effects. So they could potentially have risky side effects, but by Western Medicine standard it is low. I wanted to make the point that this doesn't mean much to an individual where the side effects could be high risk, so that each person has to weigh the risk for themselves. I am telling them not to be misled about risks.
Thanks so much for your comment, it tells me I have to be clearer in my delivery!
Jodi
I am glad you felt a release of guilt, that's how I meant it!
Leave a reply