Ten Ways to Get Rid of Generalized Anxiety Symptoms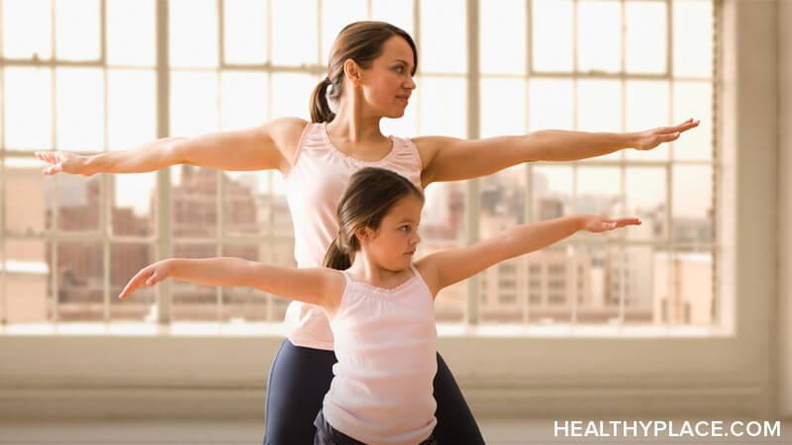 I know you want to get rid of generalized anxiety disorder symptoms. Keep in mind that anxiety can be treated in the short term, but long-term treatment and practice of new skills is what it takes to get rid of anxiety altogether. Today we'll discuss ten activities that get rid of generalized anxiety in the long term.
Get Rid of Generalized Anxiety Symptoms
1. Write a list of what you know is true. Write down things that you know through logic that counter what the anxiety is telling you (With Anxiety, Are Your Thoughts Trustworthy?). For example, "I can handle going in the store. I have done it before." Or, for a child, "I know that my mother won't forget to pick me up." etc.
2. Read the list 2-3 times a day. By knowing your arguments, you will be less afraid of anxiety when it comes. Anxiety makes us forget what we know, making us vulnerable to believing anxiety's lies. Having read the list repeatedly, our knowledge and trust in ourselves will not falter. The information will be up front in our brain and assuage the anxiety.
3. Do some yoga and meditation. Even if your anxiety is from trauma, spending some time in your body rather than in your head is the one of the best things you can do to recover.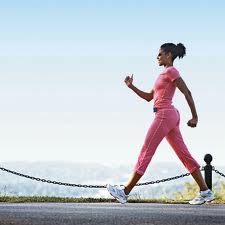 4. Exercise. Movement increases your endorphins. Hormones are released from the bottom of your feet as you walk, so walking is a win-win. Plus following through on a commitment to walk will build confidence, countering anxiety. Even better: walk with a friend. Connection counters anxiety.
5. Pinpoint areas of stress in your life and figure out how to change them. This could seem impossible but we always have control over our response to problems. A counselor or a good friend might be helpful for this.
6. Try an alternative healing practitioner. For example, Ayurveda, acupuncture, chiropractic, homeopathy, aroma therapy, shamanism, and massage therapy all have something to offer people with anxiety (Alternative Therapies Effective For Anxiety). It is also a positive action to care for ourselves by doing something new. Just the action empowers us, gives us confidence that we can do something and this alone helps.
7. Spend time with people. Chatting and laughing with others will help you feel less anxious. You can see that fears are common and not feel so bad about yourself. Also, when many people are gathered there is often fun and laughter. You cannot laugh too much!
8. Create a routine. This is one of the best things you can do. Go to sleep and wake up at the same time everyday. Eat and exercise at the same time. Meditate at the same time everyday. This helps steady your mind, but also gives confidence to your emotions. In other words, you feel in control.
9. Do not avoid doing things. Procrastination tells anxiety that it is winning through. Contributing to others often takes us out of ourselves (Improve Your Mental Health by Contributing). Even on the worst days, you can do something for yourself that helps you break anxiety's hold on you (Despite Paralyzing Anxiety, There Are Ways To Move)
10. Practice affirmations. Often Anxiety puts pictures in our mind about how we are going to freak out in a certain situation. Change the picture. See it differently. See yourself calm and happy. Do this on purpose 2-3 times a day, especially when you are calm. Don't wait until you are panicked to do this! You are retraining your mind to have new associations. Literally changing the cells in our brain, the way they accept peptides. Be patient. Keep it up. After a while you will notice a big difference (Using Targeted Affirmations To Cure Anxiety).
Considering anxiety medication for treatment won't stop generalized anxiety, but perhaps deciding to take anxiety medication will. In the next post, I will discuss medicine for anxiety.
There is unlimited ways you can help get over anxiety, which ways have you used?
See Also: Ten Tools That Help Relieve Panic Attacks.
I blog here: Heal Now and Forever Be In Peace
share here: Twitter @JodiAman, Google+
and inspire here: Facebook: Heal Now and Forever Be in Peace.
APA Reference
Lobozzo, J. (2012, May 9). Ten Ways to Get Rid of Generalized Anxiety Symptoms, HealthyPlace. Retrieved on 2023, December 10 from https://www.healthyplace.com/blogs/anxiety-schmanxiety/2012/05/ten-activities-to-get-rid-of-anxiety
Author: Jodi Lobozzo Aman, LCSW-R
I appreciate what you said about laughing to counter anxiety. I always get anxious at night and my leg starts bouncing. I may need to get a therapist to help me control it and deescalate during the bad moment.
I have depression since ten years ago. Now the most suffering is anxiety,for example, when email my friend because I am afraid of misunderstanding and then think what if I am hated by misunderstanding so email brings me anxious but I can do that now but still have anxious thought.What should I do? How should treat to cure these kind of thought?
Wow I thought I needed help because every time something i do like eat sleep or even walk it gets triggered and it's in my lover part of my chest I don't know why but it feels like I'm going to throw up but thanks now that I know new to calm it it doesn't happen that often
prayers is best remedy for depression and anxiety also with continous treatment bcoz some opeople take medication for some times and then they discontinoue when they feel better .meddication should not be stopped at once untill the symptom is not completly gone.but we should be optmistic bcoz life is changing not always the same today ur depress tomorrow u will be happy.
Ive been suffering from anxiety for almost 3mos and recently its getting worse.Last Friday i had panic attack,the next night twitches and yesterday shortness of breath and feeling of fainting..It gets worse when I had a check up wherein I've waited until midnight and I had lack of sleep that day..My blood tests and ECG are normal.I dont know what to do.Ive consulted 3 doctors already and they said that it is just anxiety and OCD.
Hi im suffering from aniexty past 3 weeks ive actually felt ive been going off my head back in forward to doctors blood test all normal today i got diagnosed with generalized aniexty disorder some days i dont want to get out of bed because i feel fear i have 3 kids i hate there seeing me like this my partner is supportive to i feel like im too much for all them too asking them to much. Im on propononlol 80mg to stop the palpitations im going to try meditating later finding this has made me feel at ease i actually thot i was going mental
I been dealing with anxiety for years now and for me personally it just keeps getting worse I can't even leave my house or go to a birthday party / grocery store I feel like I needa throw up and I have all these bad thoughts that we're gonna happen
Hi Jodi,
My name is Samantha and I am currently completing my Master's of Arts in Counselling Psychology. I am in the midst of completing my capstone project, which consists of a resource book for clinicians that encompasses CBT interventions, strategies, fact sheets, etc. This manual will not be published, but rather, will just be used as a resource book at our clinic amongst 5-10 other clinicians who choose to use it for therapeutic interventions and techniques with their clients. Also, my professor will have access to the resource manual, as she will be grading the project.
I am writing you to request permission to use this article. I noticed this article on the following website, My name is Samantha and I am currently completing my Master's of Arts in Counselling Psychology. I am in the midst of completing my capstone project, which consists of a resource book for clinicians that encompasses CBT interventions, strategies, fact sheets, etc. This manual will not be published, but rather, will just be used as a resource book at our clinic amongst 5-10 other clinicians who choose to use it for therapeutic interventions and techniques with their clients. Also, my professor will have access to the resource manual, as she will be grading the project.
I am writing you to request permission to use the article titled, '11 Activities to Get Rid of Anxiety'.
If granted your permission, I would incorporate this article into my masters project manual, with the correct APA reference cited below the article used. I would be honoured to include the resources you have developed, into the small manual I am putting together, to better help the client's we serve.
I look forward to hearing from you.
Warmest regards,
Samantha
I have suffered for many years from depression, anxiety, and later massive panic attacks. I have been on Lexapro for depression and Clonazapan for anxiety. I have been reducing my dosage for the last couple of years (DR recommended). Things were going well until 2 nights ago, when out of the blue I was hit with a massive panic attack. My heart was beating so fast, my body went numb and I became overheated and sweat what seemed to be gallons. I have always been able to control my attacks and keep my mind calm. Not that night. I had to call 911 for help and eventually ended up in the hospital. All tests came up negative as expected. Today I started walking to release tension and am back to meditation twice a day. I know it all starts in my mind and that is my starting point in my ongoing recovery. I really stumbled on this site and will find help from others who live the life that I live. Thank you for this topic.
POINTLESS...this article is as pointless and generic as the daily horoscope in the newspaper.
Love it! Thank you so much for sharing this one really well defined all peaceful info regarding Web Design,I Really like it,Love it- anxiety counselling Notting Hill
ur site is very useful for me. I will thank you you a lot to posting the interesting info.
Hello the day after thanksgiving of 2014 I broke up with the father my kids. He cheated on me and was very verbal abusive for off and on for 13 years. He is a very negative person. He belittled me...Now he's bought a house with his girlfriend and her daughter and my children go over very other weekend to visit and come back and tell me all about it. I've been homeschooling my children for two years and trying to finish school myself... I am now forced to think more about myself.. I feel like I've lost myself and it scares me... Not being able to finish school scares me...I really don't have any friends or anyone to talk to... So I really don't leave the house. I live with my mom to get back on my feet...In result the anxiety gets worse when I go to the store or sometimes when I take a shower. I noticed allergies flare up with the anxiety...i remember being strong and being a multi tasker... I can't do that now... I know I am healing... Is there anyway to get my life back faster? I know I getting better because for weeks I was literally suck in bed... I move around the house more... I side out now I couldn't do that in January... Nothing mad me happy now I can laugh with my children... I just need to get rid of this anxiety....
I have it to makes me feel really ill
Well, you have clearly put the remedies right. I hope these activities will help those who experiences anxiety on a larger scale
Good information. Lucky me I recently found your website by accident (stumbleupon).
I have saved it for later!
Some truly nice and utilitarian information on this web site, as well I conceive the design has excellent features.
I am facing the problem of anxiety from past two years and I can say that its like you are dying everyday because you remain failed to breath properly and even you cannot sleep properly so that's why I think it makes you more tired and sick and if you are not taking full sleep then automatically it will become more and more dangerous it made my life hell, and till today I am facing this problem and I must say that nobody will face that kindda problem even I wish i can be alright someday because its like something is sucking your life evryday and automatically you feel tired sick hard to breath and some times breathless ness and I must say that I am looking for someone who can get me out of this problem I have spent so much money by thinking that I have some problem in heart, stomach, brain etc etc but nothing was there its just a panic attack which makes you that much panic. I want my life back
This is great advice! Having a set of strategies to use with any kind of mental health issue is very important. When anxiety attacks happen it can be difficult knowing what to do and having a list of tactics to use can help relieve whats happening. Also knowing the triggers and warning signs for when an anxiety attack can happen so you can prepare is important. For me, meditation and message have been a huge help in dealing with anxiety. Of course, every person has their own way of coping and dealing with their anxieties and it is finding the strategy that suits you for when anxiety strikes.
Hello,
I battle with my anxiety everyday. The mornings are usually the worst and I noticed that not having a good night sleep makes it worse for me. It's nice to know that there are many others that battle with anxiety on an everyday basis . Reading seems to help me with anxiety as much as exercising . There are also days that my anxiety gets so bad that I have chronic pain from all the tension and worrying . I must admit that anxiety can be a real burden but, I'm hoping with time I can ease it abut better .
Hi,today I discovered this blog and would request for remedy for my anxiety problem.
I am 40 year old female, and facing severe anxiety whenever I come across new situations, or meet new people. Whenever I decide to attend any job interview, I feel that I become anxious and, try to avoid going to interview. This way, I am not able to move forward in my career like others.
Please suggest me some remedies other than medication. Does meditation help me to get rid of my anxiety.
Thank you very much,
Shobha
isn't homeopathy just for physical ailments ?
Fantastic website. A lot of useful information here. I'm sending it to a few pals ans also sharing in delicious. And naturally, thank you in your sweat! ckagfdkedgab
Leave a reply