How To Handle Trauma Triggers Caused By Domestic Abuse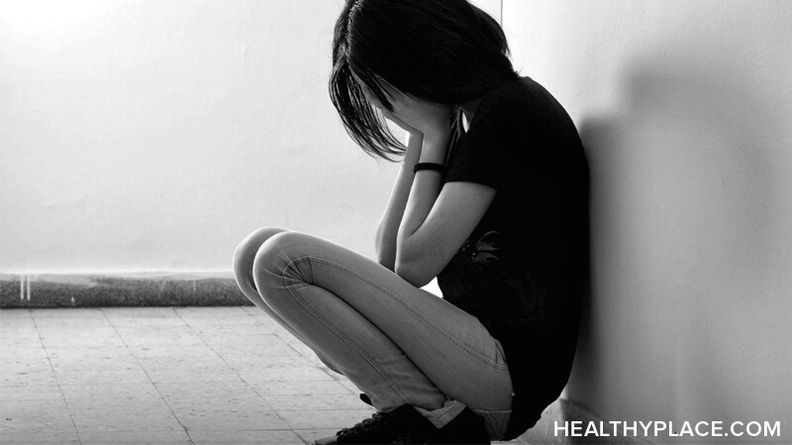 Many people living in abuse and people who have left their abusers experience trauma triggers related to what they saw, heard, smelled, touched or tasted during abusive attacks. The trauma triggers are different for everyone, but fortunately, we can handle trauma triggers similarly.
What is a Trauma Trigger?
A trigger is any event or object that reminds you of, or subconsciously connects you to, an aspect of your abuse. Triggers cause you to behave in the same way you did during or immediately after the traumatic event because your brain does not differentiate what happened then from what is going on around you now. Or a trauma trigger can cause enough anxiety to disrupt your day from a momentary lapse to a panic attack. Typically, the symptoms you feel from a trauma trigger call up the unhealthy coping skills you used at the time of the trauma or the emotions that you had at that time.
If you have posttraumatic stress disorder (PTSD), you may experience trauma triggers to greater degrees or more often than those without PTSD. You can experience trauma triggers without having PTSD.
Symptoms of Trauma Triggers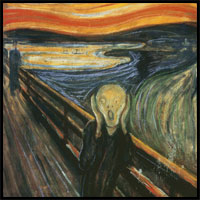 When you experience the symptoms of a trigger, you may or may not relive an event. Not every symptom of a trigger causes you to dive under a table as the movies have shown war veterans to do; most triggers cause much less dramatic reactions.
To complicate matters, you may or may not realize that you have experienced a trigger. For example, I yelled at my friend the other day because a phrase he used triggered me. I did not realize I'd experienced a trigger until I noticed him looking at me with confusion. He did not understand my angry reaction. His reaction to my outburst caused me to retrace the conversational steps to discern why I'd exploded. Sure enough, I traced my reaction to a set of words my ex-abuser often used.
The symptoms of experiencing a trauma trigger vary, but here are some of the most common:
Sudden or unexplained bouts of crying
Fear
Paranoia
Anxiety and/or panic attacks
Sudden physical symptoms such as nausea or fatigue
Irritability, intrusive thoughts, being easily startled, hyper-vigilance or other signs that your mind is on alert for trouble
Display of unhealthy coping mechanisms you used during or after the attack(s) such as substance abuse, self-harm, or even going to bed to sleep it off.
How to Handle Trauma Trigger Symptoms
It is not possible to consistently avoid known trauma triggers, but avoidance is an option. You can try to avoid some triggers altogether, but make sure you do not diminish your quality of life by doing so. It is better to identify and handle the symptoms of a trigger than to deny yourself a full life. In that spirit, here are the steps to managing sudden trigger symptoms:
Recognize your behavior or physical symptom as the result of a trauma trigger.
Perhaps it seems simplistic to say to yourself, "Something triggered me and now I feel this way." However, your brain needs to hear it. You must remind your brain that where you are now is more important than where you were then.
Breathe deeply and slowly until your brain gets the message.
You could use a different breathing technique if it feels better to you.
Focus on the sights, sounds, smells, textures and/or tastes of the present environment.
Focusing on the here and now helps your brain react according to the present instead of the past. During this process, you might recognize the trigger. If you do, remind yourself that the trigger is only a trigger, not the real danger. Sometimes you'll readily identify the trigger and sometimes you will not. Identified triggers help you more because recognizing the trigger lessens its potency; the next time that trigger occurs you probably will not react as harshly. Identifying the trigger is not as important is coping with your symptoms. Help yourself come back to reality first -- attempt to identify the trigger later.
Do something that will make you feel more safe, calm or confident.
It is a good idea to think about what your safe thing is before experiencing a trigger so you can immediately know what will help you feel better after the stress of the trigger subsides.
The process of handling a trauma triggered symptoms works well. However, some symptoms spread more broadly and vaguely across your environments. For example, if I had not retraced the conversational path with my friend, I may have continued to damage my relationship with him with future outbursts. Likewise, if I do not recognize a bout of depression as being a trigger symptom, then I will continue to experience depressions when triggered in the future.
Dealing with those types of trigger symptoms require a larger plan. I'll talk about that plan in the next post, Uncovering Hidden Trauma Triggers Part II.
You can also find Kellie Jo Holly on Google+, Facebook and Twitter.
APA Reference
Holly, K. (2014, December 14). How To Handle Trauma Triggers Caused By Domestic Abuse, HealthyPlace. Retrieved on 2019, August 25 from https://www.healthyplace.com/blogs/verbalabuseinrelationships/2014/12/how-to-handle-trauma-triggers-caused-by-domestic-abuse
Author: Kellie Jo Holly