Find Your Hidden Trauma Triggers Caused by Domestic Abuse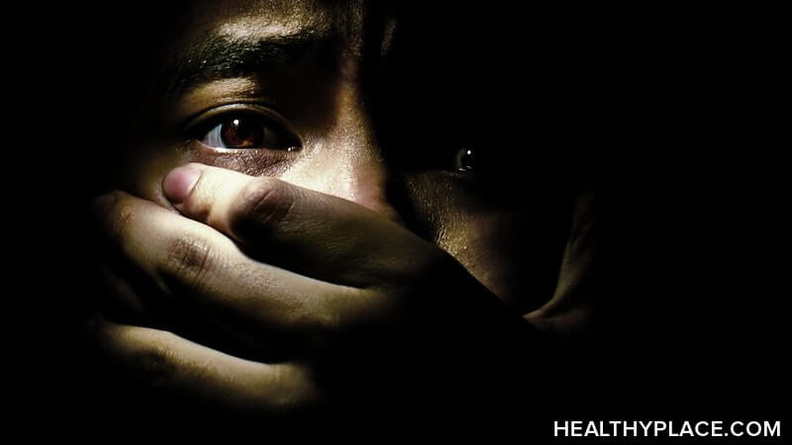 The trauma triggers discussed in the last post (How To Handle Trauma Triggers Caused By Domestic Abuse) typically result in anxiety or panic attacks. You can often find a cause for those types of trauma triggers and there is a way to handle the anxiety they cause at the time they occur.
On the other hand, hidden trauma triggers are situations, relationships or events that subconsciously remind an abuse survivor of the abuse they experienced and cause the survivor to feel or act out in ways they did during the abusive relationship for several days or longer.
Symptoms of Hidden Trauma Triggers
Hidden trauma triggers cause symptoms that you may not recognize as symptoms. Instead, while emerging from the symptoms, you think that you:
took a back-step in your healing,
experienced a bout of depression,
fell back into old behavior patterns or
dishonored your healing process or yourself in some regrettable way.
Hidden trauma trigger symptoms:
take longer to recognize,
last longer,
affect more of your behaviors and
can be tougher to recover from
than triggers that cause short-lived anxiety or panic discussed in the last post.
Current Abuse Victims and Hidden Trauma Triggers
In general, men and women currently living in abusive relationships cannot experience hidden trauma triggers. The reason is that the symptoms of hidden trauma triggers are the same as the feelings and behaviors that abuse causes. Therefore, if you're currently experiencing abuse, then your symptoms are the result of the abuse -- not due to a trigger.
The exception would be victims who were abused by someone else before their current abusive relationship. It would be possible for those victims to experience a trigger based on past abuse. However, if you're in an abusive relationship now then trauma triggers are not your problem. The problem is the abuse.
Hidden Trauma Triggers and Symptoms of Abuse
Hidden triggers result in former abuse victims acting and feeling much the same as they did while in the abusive relationship. For example, hidden trauma trigger symptoms could include sexual dysfunction, sleep disturbances or your return to substance abuse. In fact, any symptom of abuse is a symptom of hidden trauma triggers because both linger after a person leaves the abuse.
Mental Disorders and Hidden Trauma Triggers
During abusive relationships, victims may develop depression, generalized anxiety disorder, posttraumatic stress disorder (PTSD), and/or other mental disorders. Hidden trauma triggers can cause depressive episodes and a rise in anxiety levels just as panic causing triggers can cause PTSD to flare.
Example of Depression as a Trauma Trigger Symptom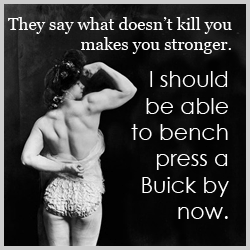 I am a former abuse victim who suffers from major depressive disorder. A few months ago, my ex-spouse used verbal and emotional abuse in texts to me. I knew his behavior triggered immediate anxiety, so I took care to calm myself and get my mind straight. A week or two later, I realized I was enduring a depressive episode. However, I didn't connect the depression with my ex's abuse until later.
However, when I re-read my journal posts from that episode, I realized that the previous month of depression happened because part of my brain believed I was still married to an abuser. I experienced that episode of depression solely because the abusive attack triggered my mind to return to a time where feeling worthless and scared felt normal. To a time where being depressed felt normal.
The benefit of seeing how one episode of abuse triggered a month of depression is that if my ex or anyone else abuses me again I will notice any depression much sooner. Plus, knowing why I'm depressed will help me treat the cause instead of merely wait for the symptom to go away. Recognizing when hidden trauma triggers occur can help you shorten the duration of your discomfort even if you have a mental or mood disorder.
Types of Hidden Trauma Triggers
Anything can become a trauma trigger, hidden or not. Typically, a trigger that causes large-scale symptoms, as seen with hidden triggers, results from an ongoing situation or relationship. A co-worker's accent could become a hidden trigger and cause you to feel confused whenever he speaks to you. An evolving relationship with a friend could take a turn for the ugly and trigger you to act defensively or aggressively in all of your relationships. Generally you do not automatically associate the trigger with the abuse or your abuser. It is only after you recognize an old symptom of abuse return that you can make the connection between the past and present.
I know that sometimes it seems the abuse from the past refuses to let us loose to enjoy the present. But remember, the abuse cannot control you any more now than it did then unless you allow it. It is tiring for me to catch myself acting or thinking or feeling like I did back in the days of my abusive marriage. And yet, if I continue to be aware of my hidden trauma triggers and on the lookout for their symptoms, I will overcome them. The only way I can fail at healing is to stop trying to heal.
You can find Kellie Jo Holly on her website, Google+, Facebook and Twitter.
*Both women and men could be abusers or victims, so do not take my pronoun choices as an implication that one gender abuses and the other is victimized.
APA Reference
Holly, K. (2014, December 29). Find Your Hidden Trauma Triggers Caused by Domestic Abuse, HealthyPlace. Retrieved on 2019, August 25 from https://www.healthyplace.com/blogs/verbalabuseinrelationships/2014/12/uncovering-hidden-trauma-triggers-part-2
Author: Kellie Jo Holly