Child's Mental Illness Can Make Your Marriage Sick, Too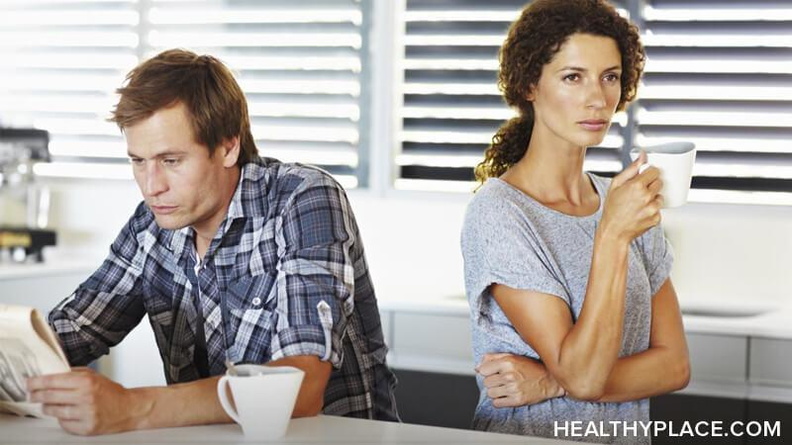 I've receive innumerable comments from readers about how their child's psychiatric illness has taken a toll on their marriages. I'd be lying if I said my husband and I are the exception. The tension in our house has been thick enough to spread on a bagel, and over the course of this year, it's gotten progressively worse.
Plus, I've noticed a definite tone to my posts lately. No longer optimistic, rarely showcasing the dry humor I'm infamous for, and mostly just a big written invitation to my Pity Party. When I started this blog, I'd hoped to make it a mix between informative, generalized posts and the more personal, happened-to-me stories. Lately, however, the personal, happening-to-me (us) are weighing on my mind, heavily enough to render me interested in little else.
Mental Illness Has Taken Toll on My Marriage
When my husband and I met, Bob was 3 1/2. The problems had already started, but hadn't progressed yet (or I hadn't pulled my head out of the sand enough to see them yet) to the point of professional intervention. I knew Bob was "difficult" and a "handful" but I also attributed those qualities to his high intellect, my ongoing tumultuous relationship with his father, and the adjustment of shifting between biological parent homes. I had no idea what we were all in for down the road.
My husband and Bob got on splendidly from the start. He treated Bob not like a stepchild, but like a child. When Bob's problems necessitated meetings with preschool personnel and mental health providers, my husband was there, and felt the burden as heavily as I did.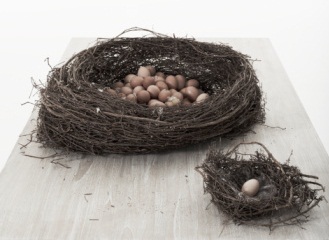 I worried about how having a second child--a child that biologically belongs to me and my husband--would affect the dynamics in our household. I worried that having a biological child would distance my husband from Bob. I worried about how I would handle giving Bob the attention he demands and give a newborn, baby, toddler and young child the attention they needed.
My Worst Fears Have Come to Life
It's hard to admit any of this--to myself, and definitely to the blogosphere. It's harder still to admit I don't have the first clue what to do about any of it.
In essence, all of my worst fears have been recognized. There is such an obvious void between Bob and my husband that I feel helpless to bridge. I empathize with both of them--a lot of the time, I don't want to deal with Bob, either, because he is exhausting. But at the same time, he is my son, and I love him, and I want him to be happy and feel loved.
I feel pulled between opposing forces in my own home, 24/7. And worse, I feel responsible for everyone's unhappiness--I put Bob in an environment where he is the elephant in the room; I brought my other son into a home divided; and I ruined my husband's life by pulling him into my misery.
APA Reference
McClanahan, A. (2011, July 22). Child's Mental Illness Can Make Your Marriage Sick, Too, HealthyPlace. Retrieved on 2019, August 26 from https://www.healthyplace.com/blogs/parentingchildwithmentalillness/2011/07/childs-psychiatric-illness-can-make-your-marriage-sick-too
Author: Angela McClanahan