Blame Me For My Son's Bipolar Treatment? Yes, Please.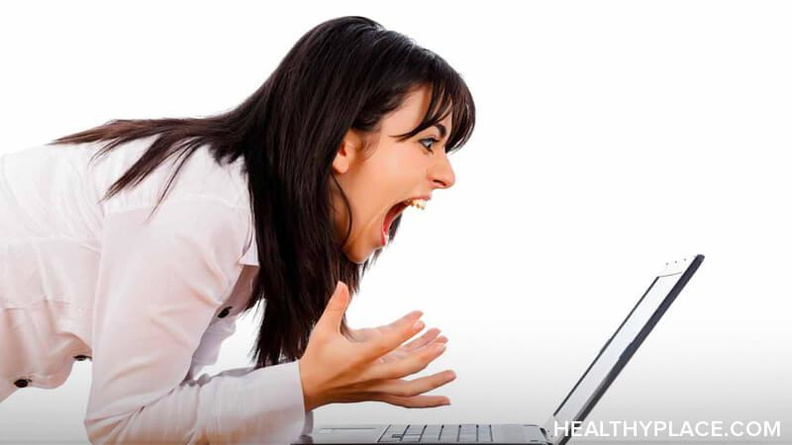 Most of the comments I get on this blog come from other parents like me--parents who are raising a child (or children) who have bipolar disorder, ADHD or another psychiatric diagnosis. Occasionally, however, I get a comment from a troll who wants to blast me for being a bad parent, drugging my bipolar kid into a state of submission, and throwing myself a pity party in the process. Why do I even read them? Why do I feed into their negativity?
Because deep down, I want them to be right.
Blame Me for 'Wanting' My Son to Have A Mental Illness?
I want there to be nothing wrong with Bob, other than what I'm imposing upon him with my Munchausen by proxy tendencies. I want to believe that someday, he'll stop taking all the bipolar medication pills (or I'll stop giving them to him for some reason) and he'll be just fine. Better than he's ever been. And he can point a finger at me and say "shame on you."
Mental illness--like any other condition--is one of those situations where the apple doesn't fall far from the tree. I am all too familiar with feeling miserable, afraid, angry, and just generally unhappy for no apparent reason. I know how hard it can be just to get through a day sometimes. I know the difficulty of holding down a job and living a normal adult life when you feel like complete crap (for no apparent reason). I don't wish that on my son. Who would?
Blame Me for Being a Bad Parent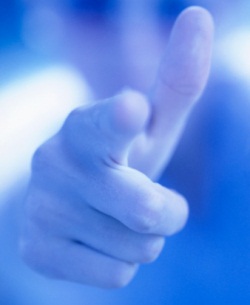 Honestly, I kind of appreciate the negative, "down with Mom" comments, because they leave me with some hope that maybe, just maybe, the "Boblems" are all in my head, not his. That maybe there's nothing at all wrong with him and I'm just a crappy parent.
Luckily (or not, depending on your viewpoint) I still have a toehold on reality. Enough to know better, and that to take Bob off all his bipolar and ADHD medications and pretend there's nothing "out of the ordinary" would result in nothing short of disaster. Because, unlike the nay-sayers, I've been here for the long haul.
I've been Bob's mother for going on 10 years. And despite what you suggest, I do know the "real" Bob. I see him a lot more than you might think. I also know the other Bob--the one who causes me sleepless nights and exhausting days--and I know he's real.
But thanks, anyway, for allowing me to have that little bit of doubt once in a while.
APA Reference
McClanahan, A. (2011, July 19). Blame Me For My Son's Bipolar Treatment? Yes, Please., HealthyPlace. Retrieved on 2019, August 23 from https://www.healthyplace.com/blogs/parentingchildwithmentalillness/2011/07/blame-me-yes-please
Author: Angela McClanahan